Phobia Causes: Underlying Causes of Phobias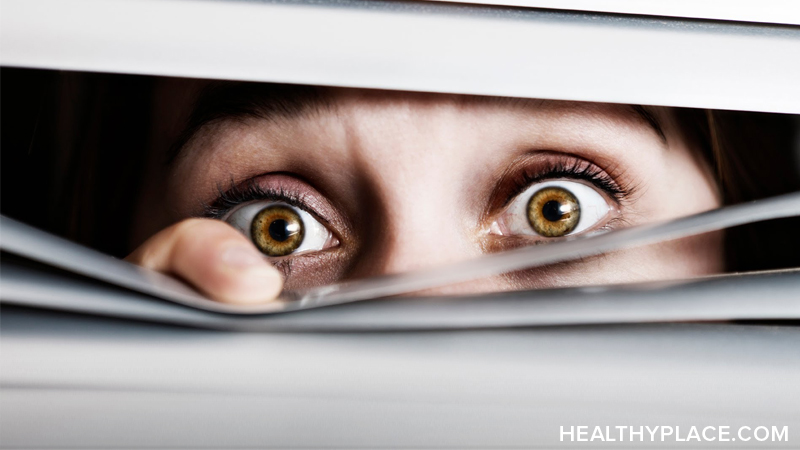 The basis of phobias is irrational fear. Although the causes of phobias are not well understood, it is because of this irrationality that phobia causes are thought to be either psychologically deep-rooted or biological in nature.
People with phobias (see list of phobias) often come from families where other members have anxiety disorders, lending credence to the idea that phobias might be, at least partly, genetic in nature. Studies on twins suggest specific and social phobic disorders are moderately inheritable.1
Phobias may also stem from learned experience. Phobias may be created in children if they observe a family member's phobic reaction to an object or a situation; for example, a fear of bugs or snakes. 2
Physiological Causes of Phobias
There are several theories about the physiological causes of phobias and different parts of the brain have been implicated in the various types of phobias. It is known that the parasympathetic nervous system – implicated in the flight-or-fight response in the body – is activated in phobic disorders. This can result in:
Elevations in heart rate and blood pressure
Tremor
Heart palpitations
Sweating
Shortness of breath
Dizziness
Tingling sensations
In some phobic disorders, functional brain imaging studies show that parts of the brain are over-activated when compared with healthy subjects. Depending on the phobia, different parts of the brain may be over-activated. Studies also show lower brain chemical (serotonin) levels in people with phobic disorders.
Psychological Causes of Phobias
Different branches of psychology have postulated varying causes of phobias:
Psychodynamic theory – phobias stem from intrapsychic conflict such as low self-esteem or an unresolved internal conflict.
Cognitive behavioral therapy – phobias stem from learned behaviors; for example, an initial anxious experience to an object or situation may result in a longstanding phobia.
Social phobia may be caused by a lack of social skills resulting in negative social interactions. Possibly, some individuals are hypersensitive to rejection in this area.
It is thought some phobias are caused by repeated panic attacks in relation to an object or situation. This can not only create a learned response but can also create distorted thoughts and beliefs. (Learn how to stop panic attacks)
Trauma, such as abuse, and drug use are also thought to cause phobias.
---
---
APA Reference
Tracy, N. (2012, January 10). Phobia Causes: Underlying Causes of Phobias, HealthyPlace. Retrieved on 2023, December 6 from https://www.healthyplace.com/anxiety-panic/phobias/phobia-causes-underlying-causes-of-phobias
Last Updated: May 15, 2019