I Turn to Support Groups for My Schizoaffective Disorder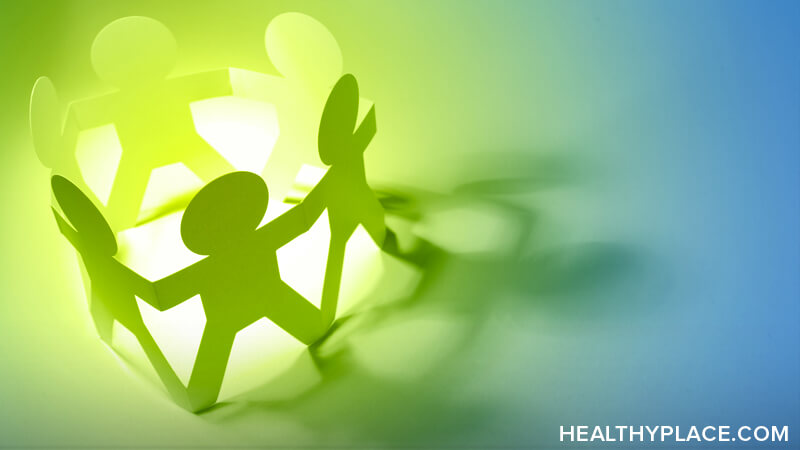 Trigger warning: this post involves frank discussion of suicidal thoughts.
Support groups have helped me a lot with my schizoaffective disorder over the years. Here are some ways support groups have been beneficial.
Support Groups Are Empowering
First, it's very empowering to meet with a group of my peers who face and meet the challenges of mental health issues that I do. I love that I can cry in front of them and no one will think I'm weird. Instead, if it's in an in-support person group, someone will pass tissues.
The group I'm meeting with now is a virtual group, more typical since the COVID pandemic. It meets twice a week, but I only go once a week. I love it. It's an excellent fit for me, especially because it meets through Zoom and isn't an in-person support group.
In-person groups have been troublesome for me for a few years now. It started when I became afraid to drive, but was exacerbated by the arthritis in my knees that makes me unable to walk to my car. I guess one good thing amid the terrible tragedy of COVID is that everyone started embracing Zoom meetings.
I started going to support groups long before that, after one of my friends died from complications due to mental illness, and two of my friends died by suicide. After those deaths, I started having suicidal thoughts but no real plan of action. I decided to turn to support groups. I really liked the monthly group I went to early on for people with depression and bipolar disorder. (I have schizoaffective disorder, bipolar type). But I only went to two meetings of a support group for people who had survived loved ones' suicides. This might sound strange, but this group was too depressing, among other reasons I didn't want to continue attending.
Support Groups and Suicidal Thoughts
I'd like to share a word about my suicidal thoughts. I have been hospitalized as an inpatient as well as enrolled in an intensive outpatient program (IOP) because I was afraid I would hurt myself. I requested to be driven to the emergency room both times. I've learned, however, that my thoughts are just thoughts and I have never acted on them. So now I call loved ones or my doctors or use coping skills to deal with my suicidal thoughts. Suicidal thoughts should always be taken seriously, and if you're in distress, don't hesitate to call 988. There are people who want to help you.
I have talked with my current support group and with my therapist about my suicidal thoughts. Talking about them with the group was very helpful. I was talking with people who had been there. Talking about them with my therapist has been helpful, too.
I have had some bad experiences with support groups, like the one for survivors of a loved one who died by suicide, and I don't know if not wanting to drive to a support group really counts as a negative. Sometimes, I get bad advice. In my current support group, you can choose not to get feedback. So, that's nice. Anyway, I think it's a given in any support group that sometimes you're going to get bad advice. But, in the support group I'm in now, the good outweighs the bad. So I'm sticking with it.
If you feel that you may hurt yourself or someone else, call 9-1-1 immediately.

For more information on suicide, see our suicide information, resources and support section. For additional mental health help, please see our mental health hotline numbers and referral information section.
APA Reference
Caudy, E. (2023, July 6). I Turn to Support Groups for My Schizoaffective Disorder, HealthyPlace. Retrieved on 2023, December 8 from https://www.healthyplace.com/blogs/creativeschizophrenia/2023/7/i-turn-to-support-groups-for-my-schizoaffective-disorder
Author: Elizabeth Caudy