Warning Signs of a Setback During Mental Health Recovery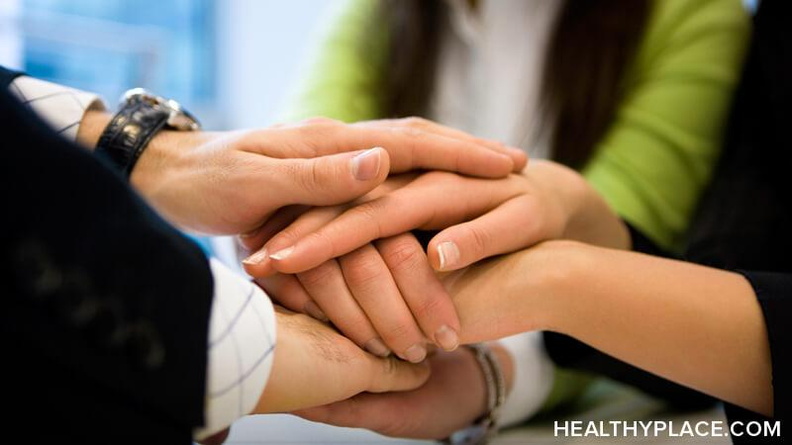 Did you know there are warning signs of a setback in mental illness recovery? This is important to know because recovering from mental illness is not linear. I've heard that often and for a good reason. It's true; recovery is far from linear. I've faced many obstacles, bumps, and slow-downs in my own journey, and often, I didn't realize that I had begun slipping until I was already in a tough spot. It's easier to catch myself slipping and then change directions than to find myself in these slumps, so I've found it helpful to identify my own warning signs of a setback in mental health recovery.
Identifying Warning Signs of a Setback in Recovery
For me, a warning sign is an action, tendency, or mood shift that tips me off to the fact that I may be slipping backward.
Here are some examples of my own warning signs:
I lean into substances more. I start to crave alcohol when I'm stressed.
I become easily irritated. Things that would usually not bother me suddenly make me annoyed or angry.
I have difficulty focusing. I become easily distracted during work and conversations. I have a sense of being "bored" even while participating in things I usually enjoy.
Using Your Support System to Help Stop a Setback Once You See the Warning Signs
This concept of identifying my warning signs of a setback was introduced to me during therapy. It was the first time I had intentionally reflected on my habits and symptoms that were usually a precursor to a low point.
The coolest part of that therapy session was that I was asked to bring a close friend with me and explain to them what my warning signs looked like. Sometimes, it's hard to notice the red flags myself, so it has been helpful to have loved ones be able to alert me to them as well.
After identifying the setback warning signs, I was asked to explain how someone could best help me when I do start displaying these warning signs. This was a very important step for me. As previously mentioned, one of my warning signs is irritability, so I'm not always receptive when someone brings up a concern I don't want to face. Taking a step back from the situation, I was able to adjust my thinking to: "If this person thinks it is serious enough to bring up, I better listen to what they have to say."
Using Warning Signs to Stop Setbacks
Identifying warning signs is the first difficult step to halting a setback. Once I'm aware that I may be slipping, then I have the ability to take action. That may look like reaching out to my support system, limiting social media, prioritizing time outside, or anything else that brings me comfort and relieves stress in a healthy, productive way.
Setbacks are tricky and can feel shameful, but it's part of the recovery journey. Knowing your own warning signs can make setbacks easier to catch and put an end to, leaving you able to get back to enjoying life.
APA Reference
Jarvis, M. (2023, September 12). Warning Signs of a Setback During Mental Health Recovery, HealthyPlace. Retrieved on 2023, December 8 from https://www.healthyplace.com/blogs/recoveringfrommentalillness/2023/9/warning-signs-of-a-setback-during-mental-health-recovery
Author: Michaela Jarvis