What Can We Learn from 'Queer Eye' About LGBTQ Self-Care?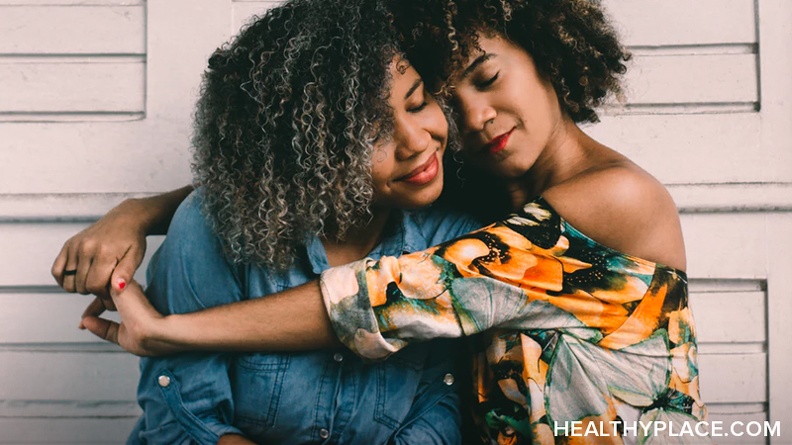 I believe in the importance of self-care, especially for lesbian, gay, bisexual, transgender, and queer (LGBTQ) people. But I wasn't always this way. In fact, until this past year, I'd heard about the self-care movement but dismissed it as "narcissistic" or "selfish." I also thought that I didn't deserve to take care of myself when I could spend that time helping others.
But through an unlikely source, I discovered that self-care isn't about ignoring your loved ones or responsibilities in exchange for frequent spa days or eating bonbons at the beach. It's about taking care of your mental, physical, and emotional health so that you have enough energy to thrive in any situation.
Read on to discover what self-care is and isn't as taught to me through the Netflix TV series "Queer Eye," as well as five self-care tips for LGBTQ individuals.
How Queer Eye Changed My Beliefs About LGBTQ Self Care
Like many of us in the queer community, my friends and I often unwind by watching the TV series "Queer Eye." I admire the five hosts' mission to help the people they come across live their lives to the fullest. And one of the most common ways that they do this is by teaching others the importance of healthy self-care.
One of the hosts, Jonathan Van Ness, redefined self-care in a way that resonated for me as an LGBTQ person: it's not about pampering yourself. It's about taking action to maintain your health and overall wellbeing, especially if you're overwhelmed.2 If you're exhausted and can't take care of yourself, then you can't take care of others, either. It also doesn't have to be a big lifestyle change: self-care can be as simple as going for a walk in the morning or trying mindfulness meditation after a stressful day.
According to this definition, practicing self-care allows you to be healthy enough that you can both help others and find lasting happiness in life. Being selfish has nothing to do with it.
5 Tips for LGBTQ Self Care
Now that you've learned a little more about what self-care really is, here are five self-care tips that I've found helpful as an LGBTQ individual:
Everyone needs a support system, but this is especially true for LGBTQ individuals. Surround yourself with friends, family, or mentors who love you unconditionally.
You may find yourself in situations where others aren't understanding or even hostile towards your identity. Keep in mind that it's okay to let go of toxic relationships in your life, and avoid putting yourself in unsafe situations as much as possible.
Connecting with the LGBTQ community can help you find others who empathize with what you're going through. Look for LGBTQ clubs, support groups, or community centers in your area to meet people who understand what you're going through.
Mental health is an important component of self-care and members of the queer community are especially vulnerable to mental illness.1 If you struggle with depression, anxiety, or another mental health issue, tell a loved one and seek professional help as needed.
Remember that there is a difference between self-love and being self-absorbed. It's okay to be proud of who you are and take steps towards healthy self-esteem.
Sources
Kidd, S., "Severe Mental Illness among LGBT Populations: A Scoping Review." Psychiatric Services Journal, July 2016.
Gilbert, K. and Van Ness, J., "Jonathan Van Ness Is the Only Person We Ever Want to Talk to About Self-Care Again." Shape Magazine, accessed 10 May 2019.
APA Reference
Winder, A. (2019, May 12). What Can We Learn from 'Queer Eye' About LGBTQ Self-Care?, HealthyPlace. Retrieved on 2023, December 1 from https://www.healthyplace.com/blogs/thelifelgbt/2019/5/what-can-we-learn-from-queer-eye-about-lgbtq-self-care
Author: Andy Winder