6 Tips on How to Find a Great Mental Health Counselor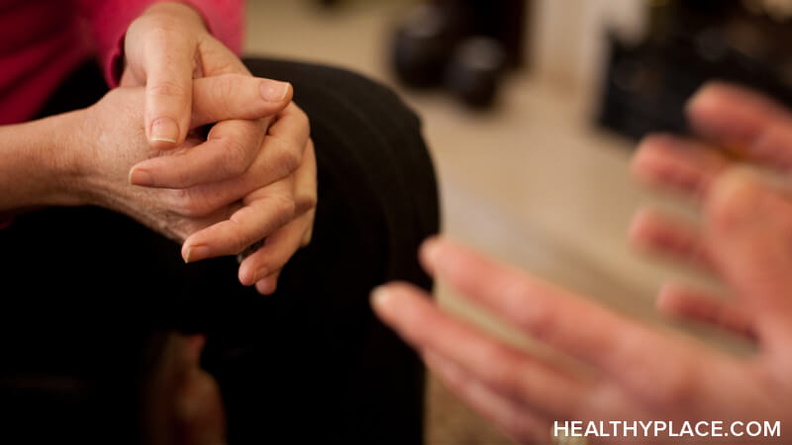 Many people have a difficult time in finding an effective mental health counselor. The key is to find someone that will help you solve your current mental health problems.
Finding a Great Mental Health Counselor
Here are six suggestions on how to find a good mental health counselor that works for you.
Talk to your primary care physician: Your medical or family doctor is a great source in finding a good counselor. Explain to your doctor your problems, and he or she can put you in the right direction in seeking the proper help.
Go to the nearest hospital: Your local hospital is another source you can use to find a good counselor. A hospital is also a good source of finding many different mental health programs in your area. Hospitals know a lot of good counselors and programs in your area and they can lead you in the right direction.
Ask your friends: Use your network of friends and relatives to see if any of them know of any good mental health counselors in your area. This can be effective if it does not bother you that other people know that you are seeking a counselor. Many churches and nonprofit mental health agencies have a variety of mental health programs and asking the people who run these programs could also lead you in the right direction.
Do your homework: When asking for a counselor or finding a mental health program, always ask for someone who has a good reputation. Remember that finding a counselor to help you depends on how you interact with the counselor and how they interact with you. Finding a good counselor will pay off for you in the long run, so be persistent in finding the right person for you.
Do what works for you: Remember that the key components of having an effective mental health counselor is affordability, the ability to effectively talk to your counselor, and is your counselor able to find the answers to your current problems. Choose a mental health counselor that you feel comfortable talking to and then go from there. You can always change counselors down the road.
Give it a month: If you do not see any improvement in your mental health condition after a couple of months of working with your current counselor, you may want to find someone else. The main point of talking to a counselor is so that you learn the skills of dealing with your mental health issues and to get better.
This article was written by:

Stan Popovich is the author of A Layman's Guide to Managing Fear Using Psychology, Christianity and Non Resistant Methods. Stan has over 300 book reviews. Find Stan on Facebook, Twitter, and Google+.
To be a guest author on the Your Mental Health Blog, go here.
APA Reference
Author, G. (2015, March 4). 6 Tips on How to Find a Great Mental Health Counselor, HealthyPlace. Retrieved on 2023, December 11 from https://www.healthyplace.com/blogs/yourmentalhealth/2015/03/6-tips-on-how-to-find-a-great-mental-health-counselor
Author: Guest Author
I agree that you want to consider giving a therapist a month before deciding to stick with them. Taking time to build a relationship would be really helpful. I need a mental health counselor, so I'll have to give one time to help out.
My sister has been having some issues dealing with her mental health issues, and I suggested she look into individual counselling. Your article had some great tips on finding a counselor, and I really liked how you mentioned to make sure to do your homework so you can choose someone with a good reputation. Thanks for the helpful post; I'll be sure to share this advice with my sister to help her find some that will help her with her mental health.
I agree that you want to consider checking the reputation of a psychologist before you choose them. Finding someone who is well-liked would be really helpful because you would probably like them more. My husband and I need a psychologist to help treat our son's depression, so we'll have to find someone with a good reputation to help out.
Thanks for suggesting that we research about a counselor first to find the one that has a good reputation since it will affect the result of the therapy in the long run. My sister recently told us that she feels like she has a mental health issue. She said that she's been having episodes, and there are times that she doesn't understand where the pain is coming from. So we are helping her find a counselor to prevent this from happening again. Thanks for the tips!
I really like the suggestion you make about going to the nearest hospital. After all, while the hospital may not be equipped to help with your mental health problems they will definitely know the psychologists in your area. They might even be able to help you find a counselor that accepts your insurance.
It was really nice how you said that I can find a good counselor by explaining my problems to my primary care physician and ask for their suggestions. I will definitely take note of that because I am currently in need of a counselor to help out with a problem that I am going through. Ever since I became involved in an accident last month, I became extremely cautious around vehicles. I don't even want to ride my own car anymore. I want to know what's going on. Thank you.
I would have never thought about asking a primary care doctor for referrals for a mental health counselor. That does seem like a great way to find one that will help you. That would be a worry for me so it does seem like going through a doctor would give me peace of
I like that you suggested going to the hospital to find a good counseling service. My sister was mugged a month ago and she wants to see a counselor, but she isn't sure how to find one that fits for her. It might be beneficial to go to the hospital and ask for their recommendations for women's counseling.
My sister has been having a lot of anxiety since her divorce recently. I like how you said that your family doctor is a good resource in pointing you in the right direction in seeking the proper help. Knowing the recommendation came from someone she trusts would definitely benefit her, if she decides to seek help from a therapist.
I liked that you talked about how you should give the counseling a month. Personally, I have a hard time opening up to people. So, giving myself time to get used to a counselor does seem like a smart thing to do.
I would have never thought to go to the nearest hospital to help you get recommendations for a mental health counselor. Like you said, hospital staff probably have a lot more interaction with good counselors, so they could point you in the right direction. In fact, the hospital may even have an in-house counseling program that you could use!
I appreciate your tip on talking to your primary care physician for advice on where to go for a mental health counselor. I would imagine that your doctor works closely with mental health care professionals and he could probably point you in the right direction. My son has been having some pretty serious stress and anxiety problems and we want him to see a counselor. we should probably ask our doctor if he can help us out in the process.
These are some really great points to think about. I've been to a few different counselors and once I found the right one for me, I saw more improvement. So I thought the "give it a month" advice was good. I'm glad I didn't just give up on seeing a counselor the first time it didn't work out. Also, there is nothing wrong with seeking help for mental illnesses.
Thanks for talking about where to start looking for a counselor. I've been thinking about finding one for a while now, but I never would have thought to talk to my regular doctor or even my neighbors. I think sometimes it can be a little intimidating, but now I have a good idea of where to start! Thanks for sharing.
Thanks for your great article about how to find a mental health counselor that meets your needs. Mental health conditions can be a challenging enough to deal with. It can be particularly difficult to open up to an individual you don't know about some of your inner demons. You make a good point to do your homework; you're involved in the process of your treatment. Make it count.
Taking care of oneself is very important. It's always good to eat healthy and exercise. I've noticed that not too many people do much about their mental health. This might be because they don't know how to or they don't even know about it. It is good to stay in good mental health, so talking to someone about it can help you out with it.
The main prerequisite to treat and manage any mental disorder is to take liberty to accept the necessity of psychiatric treatment, because only small percentage of mentally ill patient require and find out psychiatric help. This miserable fact compromise and destroy the miracle probabilities of satisfactory treatment of mental disorders according to current psychiatric guidelines. Instead of this recommendation, people with mental difficulties continue to hesitate to get psychiatric help on due time. Thus, the likelihood of successful treatment of any mental illness let down on sensible level. Anyhow, the tips of finding a great mental health counselor indicates important step on treatment and management of any mental disorder. Without therapeutic alliance there isn't psychiatric treatment of respective psychiatric patient. By psychiatric aspect, it ought to have got empathy, as positive emotional interpersonal provide, in order to create constructive therapeutic communication. This pro-humane emotional characteristic of any mental counselor is the key stone of successful psychiatric treatment. By others words, it couldn't be good mental counselor any mental expert without unconditioned readiness to help its clients with mental difficulties. This therapeutic discharge couldn't be simulate, it feeling up patient along therapeutic contact. In consequence, it should be cautious during choice of great mental health counselor, because it may be excellent professionist without any sense of. compassionate toward its clients.
You raised some great points in this post. It is important to choose a mental health counselor that you feel comfortable with. Thanks for sharing!
Leave a reply