Childhood ADHD and Stealing: What's Going on with Your Kid?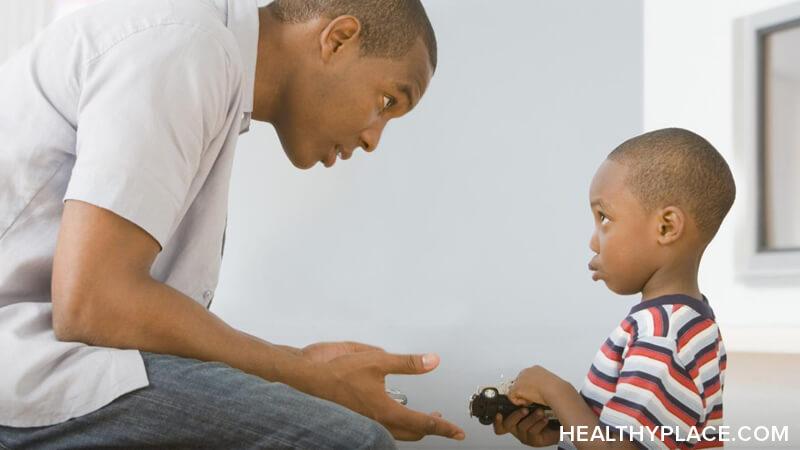 It's common for children with attention-deficit/hyperactivity disorder (ADHD) to steal from family members and friends. Knowing ADHD is probably behind a child's stealing behavior doesn't make it less frustrating, of course, nor less scary. After all, outside our homes, stealing is illegal. Parents of children with mental illnesses already worry enough about our kids ending up in the legal system. It's important, then, to figure out what might be causing our children with ADHD to steal.
Four Reasons Your Child with ADHD Might Steal
Stealing is so common in children with ADHD that many wonder if stealing is a symptom of ADHD. There are four reasons why your child with ADHD is stealing. Knowing them can help you be a better parent.
1. Your Child with ADHD May Steal to Meet Personal Needs
Some children might find certain items comforting so they take them. Some may be bored and grab the first thing to occupy them. For my son, he's usually hungry. ADHD medications commonly cause decreased appetite. While on meds during the day, my son eats practically nothing. Then, at night, he becomes ravenous. If your child has disruptive mood dysregulation disorder (DMDD) like mine, nothing triggers an outburst better than being "hangry".
My family has a years-long habit now of leaving out healthy snacks while locking our cabinets and fridge at night. Otherwise, my son steals things. Once, when he was little, he stole an entire cake and hid it under his bed. He rarely understands why we get upset, arguing that he was just hungry and needed food.
2. Child May Lack Impulse Control or Have Lowered Executive Functioning
I mentioned this when discussing childhood ADHD and lying, but symptoms of ADHD include lack of impulse control and poor executive functioning. For instance, when my son sees money lying around at home, he'll take it. He considers the immediate reward of having money to buy candy. He does not think past the candy-buying to the point where he gets in trouble for stealing.
So far, this behavior is limited to our home. We ground him when it happens, but the best we can do to prevent it is to remove the opportunity. When he's older, with better-developed executive functioning, we may change our response. For now, we just make sure money isn't lying around.
3. Conduct Disorders Cause Kids with ADHD to Steal
While it's not the case for my son, conduct disorder may be at play in some kids with ADHD, DMDD, or oppositional defiant disorder (ODD). Conduct disorder is defined as a pattern of behaviors that violate the basic rights of others. Age-appropriate norms are purposely violated. Children with this disorder may enjoy upsetting people and breaking rules. They typically know right from wrong.
This is much different than simply lacking impulse control or not anticipating consequences. If you suspect your child has conduct disorder, consult your pediatrician immediately.
4. Remember Your Child's Stage of Development Is Not the Same as His Peers
Finally, for some kids, they haven't reached the developmental stage in which they understand the moral implications of stealing. Toddlers, for instance, steal all the time. We don't get offended. We may not even call it stealing. As parents, we simply tell them it's "not nice" and make them give back the item they took.
Part of the definition of mental illness is that symptoms affect "normal" development. It's hard, as a parent of a child with mental illness, then, to know if our kids' behaviors are typical or not. A provider once told me I should expect my son to always be about three years behind his peers in behavioral and emotional control. I don't know if this is scientifically valid, but it does seem to be the case. My daughter is three years younger than my son. She does not have a mental illness. The two kids operate at about the same emotional and behavioral level.
What I'm saying is, if your child has a behavioral disorder and they are stealing, don't assume they're "bad". They may not yet have developed the same moral reasoning as other kids their age. They may not yet comprehend how stealing affects other people. We may simply need to continue reinforcing norms and expectations until they finally get them.
APA Reference
David, M. (2017, December 4). Childhood ADHD and Stealing: What's Going on with Your Kid?, HealthyPlace. Retrieved on 2023, December 11 from https://www.healthyplace.com/blogs/parentingchildwithmentalillness/2017/12/childhood-adhd-and-stealing
Author: Melissa David
My son has just turned 12, he's been stealing from me for months, he finally confessed to me today when I told him £100 doesn't just evaporate. I'm running out of hiding places for the cash. I've stopped his allowance forever, as he'll be 19 before he's paid me back. 7 years! We're very poor and I really can't afford this. He says he'll never steal again, but he said that the last time, when he was 8. He understands that things could have gone a lot worse if he hadn't confessed. How can I help him to stop?
hey im a 13 year old kid i steal i dont like too but i cant stop and i dont steal light amounts i steal thousands now my dad in debt beacuse of me and i feel bad but i cant stop i been doing it since im 5 and i been trying to stop it had gotten a little better and im trying to be a better person in life can i get some advice please
Finding this article and comment thread has made me feel like I'm not floating around alone for the first time. I've been struggling with an adhd child for years now. She turned 13 last week, and was diagnosed 4 years ago. Her urge to steal is seemingly uncontrollable. We've tried dealing with it in so many ways, yet nothing seems to work. The hoarding of food and wrappers, the stealing and sneaking of food, toys, trinkets, anything that catches her eye really. It is exhausting and disheartening. I've had to lock our fridge and freezer, cupboards, laundry room, my room and bathroom, home office etc. I even had to pull her put of public school this year due to some things I caught her stealing from school. Every time it seems like she is doing better I end up finding kut she is just getting better at hiding things and better at sneaking, getting stealthier. I've never met anyone else going through these things, I also don't talk to mant people about it, but the few people I do juat don't understand. Up until now I've thought I was alone and that perhaps there was something worse at play, or maybe I've failed her as a mother. Seeing that this isn't uncommon for children with adhd makes me feel not so alone.
I find this article and your wording quite disturbing. I have ADHD and so do my sons, to have it described as a mental illness is awful. We are wired differently, we aren't ill. You can't catch it and it doesn't come and go, that's just how we are made. It isn't triggered by something like depression or schizophrenia are.
I sincerely hope you don't word it that way to your child as that will have a lasting and devastating impact on his confidence.
As a person with adhd all yall are pretty dumb and are pretty bad parents after reading some of these tbh theres this crazy thing called a allowance and if you reward him (which stimulates and promotes healthy dopamine responses) for him doing house chores then he would have money which would mean he wouldnt have the urge to steal (shocker i know)
I do respite for a 12 year old with ADHD and autism. Before he comes for his overnight breaks I ensure that the house is set up to removed the risks of him taking things (e.g. I remove my house phone from the charger and put it out of sight - it's something he's taken home in the past). I have specific trousers I wear when I have him that grave lots of pickers so I always have my mobile and TV controller on me!! As for food he is forbidden here from going in kitchen cupboards or the fridge. However I have small pots which I fill with fruit and the odd snack and replace these on my counter top as he takes them. I've chosen to mitigate the risk of him taking things as he has done in the past. I only have him once a week for an overnight (24 hours) and my family are grown up so I'm lucky that I can give him all my time and attention and join his world for that time. It's harder for parents juggling family life and these issues. But reducing the risk of it happening and therefore not having to deal with it is working in my situation. I'm also lucky to have a lot of storage space with locks so can put things away that he had taken before. I have no idea if this will be helpful but doing this means his time with me is so much less challenging and much happier for him.
My 12 year old son has a real bad stealing and lying problem. I thought he was getting better but since school has been out due to Covid19, he's lying frequently. His cousins have lived with us for over 4 years. He just stole his cousin's Bluetooth headphones saying he got them from a friend, when there is no way! I tried to see the possibility that he was telling the truth. He now claims he 'thought' he got them from his friend because they were on his (my son's) bed so he assumed they were his. The thing is, he doesn't insist that he's telling the truth like someone would generally do if they were upset someone didn't believe them. It's like he doesn't even care. He just keeps up with the inconsistent story.
I have a nephew who is now 13yoa, has been in my custody since he was 16mos. Unfortunately, I didn't know he had ADHD, until he was 8yoa. I already had two teenage girls, and figured his behavior had to do with him being an over active boy. I had to give him up when he was 8yoa, cause he kept running away, stealing neighbors properties off their yard and trying to set the community we live in on fire. I was forced to give him up and just recently got him after 3 years, and still portray some of the behaviors, mainly lying, stealing and getting suspended in school. I am over it, I figure he just going to get worst as he gets older. On top of that, I am raisings my 4 yoa who is being exposed to such behaviors. I am considering to see if his mom will take him or back or foster care. Any thoughts would be helpful.
All these stories sound all too familiar and cannot sympathize enough. My 8 yr old step son has ADHD and possible ODD. I won't sit here and retell you stealing stories nor the endless battles we have with him for the simplest things. I will tell you what is working. We recently bought cameras and placed one directly pointing at his bed. We have been battling late night grazing and stealing for far too long and we finally decided we had enough. Our pantry is locked and also has surveillance. We often feel like we are prisoners in our own home because its endless with him. Since we put cameras up he no longer even attempts to get up. He tells us that his anxiety is less at night because he feels that theres always someone in the room with him. (two way audio to talk to him and calm him down at bedtime) If you are reading this and think it's too harsh or drastic. We have tried everything else..from setting flour to see footsteps in the am to staying in his room until he falls asleep. He would wait for the last bit of rattling from the masterbed to tell him that it was his opportunity to start a party while we were asleep. His psychiatrist said that it could be ritualistic at this point( OCD). He is on meds and eventhough it helps it doesn't last long. All in all, hang in there parents. Consistency is key at home. Thank you all for sharing.
That was so unhelpful and so frustrating. Though it was nice to read that I'm not alone. Locking up everything you have and not leaving anything laying around is not really helpful. Nor does it solve the problem because it will extend out of the home in any area they feel comfortable. I'm sorry if I'm being negative, I'm just dying inside. I have ADHD but coupled with my Anxiety and my own conformist mindset steeling is not something I've dealt with. My almost teen says she didn't steal but always has a fairly believable (but not quite) story of why she has something she shouldn't. Usually, somebody else stole it and she's in the process of returning it. Sometimes it's the simple I wanted it and nobody would mind (taking from her sisters). Or "I wanted to buy a snack at school." My other half swears we just need to use harsher and harsher consequences till she gets it. I'm lost because I don't think that's the answer but don't know what the answer is.
My son was diagnosed at the age 5 with ADHD, PTSD. He was placed in my home at the age of 2 1/2 with is 3 1/2 year old sister. It's been 10+ years and it seems he is getting worse than better, I have had several services working with me. CDS, HTC, BPA, kids peace, Acadia Mental health for children. Today he stole 3 items from school. He struggles with boundaries and feels he knows everything. Now he is suspended from school for 3 days. His teachers have been great with him. The principal has gone above and beyond. I'm so frustrated for all I have given him and it's like he doesn't care. Last year he spend 3 months doing day treatment programs. It seem like he was trying for the first 3 days. Then said it was stupid and gave up. After he completed the program, he was diagnosed with 6 different diagnosis; I'm worried about his future. Like you stated he knows right from wrong, being almost 13 years old. Yet he can't control him self when he feels strong about something.
Anyone else understanding my worries, frustration? I'm not giving up!!!
My 10 year old stole a wax scented candle refill kit for an electric plug in scented candle product at Walmart yesterday. He was there with his grandmother, where he was picking out any toy he wanted. He went off by himself and got this in his pocket I suppose, and then when he came home, left it near the back door where my 12 year old found out. We do not buy such products, or own anything like it. He could not have known what the refill product was for (other than that he could smell it), or needed or wanted it in any way. He did it for attention, or to see if he could get away with it, or for attention. He loves his grandmother coming, though they see her as a free ride, a break from the rules we have in our house. My mother wants to be an indulgent grandmother, and over the years, we have relented and if she wanted to take them to a store and buy them something we wouldn't we have went along with it, but this has been a source of trouble. So, I'll admit, I lost it when this all came out last night. Not my finest hour, but truth be told, I am thinking that I have had few fine hours in parenting my youngest boy. He has ADHD - no diagnosis for conduct disorder, and we have been unable to access a pediatrician to make changes to his medications that I think need to be made due to a shortage of those services in our region. That's me venting/complaining/explaining.
Here's the question: I am getting from the tenor of the material on the internet that the professional advice is to affirm the child, remind him that these behaviours hurt, and cause harm to him, us and the world, of course, take him to Walmart (which we will do today) where he can make recompense (with our money and time), use consistent consequences. We have been doing all that. And occasionally doing things not recommended like yelling, which I did yesterday. It's getting worse, not better. I am shocked, ashamed and frankly hopeless. Most of all I am worried. In my work I see what happens to kids who keep on these kinds of trajectory. I cannot bear that being his life, and so, I am trying to discover what, at this juncture can I put in place to reasonably dissuade him from these kinds of behaviours.
I think I have adhd... I cantthink control myself to steal tomoney my parents
Suffering from same problem, want to contact a doctor for this problem
I am so thankful for everyones comments, it's nice not to feel so alone. Me and a few of my friends deal with the food thing, I find it funny possibly because I understand it. My eldest is 12 so if she snuck something unhealthy I tend to make her do laps and pushups to counter it. I also inforce that she can eat what she needs to but it should be healthy and has to be in the kitchen. Knowing she won't get into trouble helps get rid of the sneaking (though not totally). Yesterday she stole $20 from my purse (the last of my grocery money) I was not pleased but not really angry either, though I did tell her I was because I knew I should be, she was very remorseful. She used it to buy food at school. She admitted it to me without much probing and I appreciate that more than anything. She also told me right off that she would work to replace the money. I just wish I knew that she wouldn't steal from others. So far it hasn't been an issue.
I too need some advise. My daughter just turned 9 and we have been dealing with her stealing for a few years but it seems to be getting worse. I received a call again today from my daughters principal about her stealing for the 3rd time this school year but also she does it at home or the store. She shows no remorse about stealing and discipline doesn't seem to work. Im so lost as what to do next to get this to stop. Please any advise.
Leave a reply