Ex-Psychiatric Hospital Exec Admits Bribing Physicians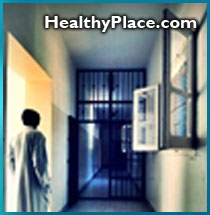 The federal government reimbursed the executive's company, which billed Medicare for between $20 million and $40 million in bribes that were disguised as salaries, the executive admitted.
Peter Alexis, former "administrator of the year" for Psychiatric Institutes of America, pleaded guilty to conspiracy and false-statement charges before U.S. District Judge Joe Kendall in Dallas. He said he helped bribe more than 50 physicians across the nation.
Mr. Alexis agreed to become a prosecution witness in a nationwide investigation, and prosecutors agreed not to seek additional charges against him.
Judge Kendall asked Mr. Alexis several times whether he was aware of the rights he waived with his guilty plea.
After Mr. Alexis repeatedly stated that he is voluntarily exposing himself to as many as 10 years' imprisonment, Judge Kendall replied: "I'm just wondering how many doctors out there in the Dallas-Fort Worth area aren't sleeping too well these days."
At Judge Kendall's request, Mr. Alexis explained his role in what he said was a companywide conspiracy. "I paid physicians to refer patients to our hospitals," Mr. Alexis said.
"So, it was just a mass kickback scheme? You were buying patients?" the judge asked.
"Yes, your honor," Mr. Alexis replied.
Mr. Alexis served for several years as administrator at Psychiatric Institute of Fort Worth. He became PIA's vice president for the Texas region in 1989 but resigned in 1990 after some patients complained that they had been hospitalized unnecessarily so that PIA officials could collect huge sums from insurance companies and Medicare programs.
He declined to comment after the hearing Monday.
"Mr. Alexis is the highest-ranking PIA executive to plead guilty, so far," U.S. Attorney Paul Coggins said. The continuing FBI investigation is nationwide in scope, Mr. Coggins said.
"There will be many other states affected by this investigation, " Mr. Coggins said. "We think this case may take months or even years to resolve."
Doctors weren't the only ones bribed, Assistant U.S. Attorney Christopher A. Curtis said. He said that illegal payments also went to therapists and social workers.
Psychiatric Institutes of America was absorbed last year by its corporate parent, National Medical Enterprises Inc.
Diana Takvam, a spokeswoman at NME's headquarters in Santa Monica, Calif., declined to comment on Mr. Alexis' courtroom statements.
Ms. Takvam, however, said NME is attempting to negotiate a settlement with officials at the Department of Justice and has "established a reserve of $375 million."
NME has not yet agreed to pay that money to the government, Ms. Takvam said.
Another NME official previously reported that the firm is selling or shutting down all of its psychiatric hospitals in Texas.
According to a written statement, NME officials hope that the proposed agreement with the Department of Justice "will close all open investigations of NME."
Judge Kendall told Mr. Alexis that he could not predict how many of the possible 10 years federal officials will recommend under sentencing guidelines. But he advised Mr. Alexis that federal law no longer permits parole, and he said the defendant should not expect a minimum sentence.
"Without even looking, I would guess that your guidelines . . . will be off the charts," the judge said. Judge Kendall did not immediately schedule a sentencing hearing for Mr. Alexis. He said he will wait to review the depth of Mr. Alexis' cooperation with prosecutors.
"The prudent thing to do would be to sentence you sometime off in the future," the judge said.
next: Famous Shock Therapy Patients
~ all Shocked! ECT articles
~ depression library articles
~ all articles on depression
APA Reference
Staff, H. (1994, June 28). Ex-Psychiatric Hospital Exec Admits Bribing Physicians, HealthyPlace. Retrieved on 2023, December 8 from https://www.healthyplace.com/depression/articles/ex-psychiatric-hospital-exec-admits-bribing-physicians
Last Updated: June 22, 2016