Books on Depression and Manic Depression
MUST HAVE books for people with depression, information for sufferers, family and friends

The ABCs of Recovery from Mental Illness" By: Carol Kivler

Author Carol Kivler was a guest on the HealthyPlace Mental Health TV Show. Carol is a depression sufferer, her periodic acute bouts of treatment-resistant depression, are only responsive to ECT (electroconvulsive therapy).
Also from Carol Kivler: Will I Ever Be the Same Again? Transforming the Face of ECT (Shock Therapy)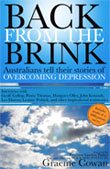 Back from the Brink: 12 Australians Tell Their Raw Stories of Overcoming Depression.
By: Graeme Cowan
buy the book 
Author Graeme Cowan was interviewed by HealthyPlace Radio and he talked about a depression so severe it nearly ended his life.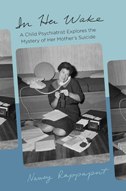 In Her Wake: A Child Psychiatrist Explores the Mystery of Her Mother's Suicide
By: Nancy Rappaport
buy the book 
Ms. Rappaport was interviewed by HealthyPlace Mental Health TV.
Watch the video on how to talk to children about suicide with author Nancy Rappaport.

Postpartum Depression For Dummies
By: Shoshana S. Bennett, Ph.D.
buy the book 
HealthyPlace Mental Health TV interviewed Ms. Bennett, who talked about postpartum depression.
Watch the video on postpartum depression with author Shoshana Bennett, Ph.D.

The Irritable Male Syndrome: Understanding and Managing the 4 Key Causes of Depression and Aggression By: Jed Diamond
buy the book 
Jed Diamond was a guest on our HealthyPlace TV show. He talked about the health and well-being of mid-life men, and why they turn mean. Watch Jed Diamond's video here.

Undoing Depression: What Therapy Doesn't Teach You and Medication Can't Give You
By: Richard O'Connor, Phd
buy the book 
Reader Comment: "The voice addressing these issues is an expert one. He is a psychotherapist who runs a community health center. More importantly, he has suffered from depression himself."

Night Falls Fast: Understanding Suicide
By: Kay Redfield Jamison
buy the book 
Reader Comment:
"This was a wonderfully informative book to help people with mental illness and their families understand what is going on in the mind."

The Mindful Way through Depression: Freeing Yourself from Chronic Unhappiness
By: Mark Williams, John Teasdale, Zindel Segal, Jon Kabat-Zinn
buy the book 
Reader Comment: "This is truly an excellent method of working to accept and overcome the problems of depression."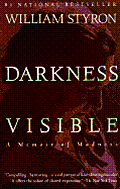 Darkness Visible: A Memoir of Madness
By: William Styron
buy the book 
Reader Comment: "I think it's important that this book was written by an author of the same stature as famous writers who did take their lives. The difference is that Styron came out on the other side of this malady, saw it for what it was."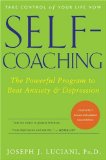 Self-Coaching: The Powerful Program to Beat Anxiety and Depression
By: Joseph J. Luciani
buy the book 
Reader Comment: "This book is fantastic, not just for anxiety and depression, but for issues of self-esteem, shyness, excessive introversion, anger, perfectionism, etc."
---
---
APA Reference
Tracy, N. (2008, December 20). Books on Depression and Manic Depression, HealthyPlace. Retrieved on 2023, December 8 from https://www.healthyplace.com/depression/books/books-on-depression-and-manic-depression
Last Updated: May 19, 2019