More Children Undergo Shock Therapy
USA Today Series
12-06-1995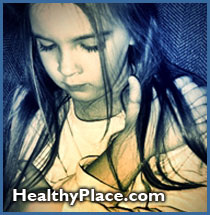 For the first time in four decades, children and adolescents are being used as subjects of significant new shock therapy studies.
The studies are being done quietly at respected schools and hospitals such as UCLA, the Mayo Clinic and the University of Michigan.
Shock therapy's use is on the rise, especially among the elderly. Children and other high-risk patients are receiving more shock as well, mostly as a treatment for severe depression.
Children still account for a small percentage of shock patients, and no national estimates exist.
But at a seminar for shock therapy doctors in May, one-third of psychiatrists raised their hands when asked if they did shock on young people.
University of Pennsylvania neuroscientist Peter Sterling, a shock opponent, calls the child studies "horrifying. . . You're shocking a brain that is still developing."
California and Texas ban shock therapy on kids under 12. Most states permit it with approval of two psychiatrists and a parent or guardian.
Shock researchers met in Providence, R.I., in the fall of 1994 to discuss early results of the new studies, mostly unpublished.
"There's no evidence that electroconvulsive therapy affects brain development of children in any permanent way," says researcher Kathleen Logan, a Mayo Clinic psychiatrist.
"Parents and patients have been receptive in a vast majority of cases," Logan says. "We do a lot of education. We show them a video and the ECT suite. They're so desperate that they'll give it a try."
The latest child shock researchers compare their results to the pioneering work in the field: a 1947 study by psychiatrist Lauretta Bender.
Bender's study reported on 98 children (ages 3-11) shocked at Bellevue Hospital in New York. She reported a 97% success rate: "They were better controlled, seemed better integrated and more mature."
In 1950, Bender shocked a 2-year-old who had "a distressing anxiety that frequently reached a state of panic." After 20 shocks, the boy had "moderate improvement."
But in a 1954 follow-up, other researchers could not find improvement in Bender's children: "In a number of cases, parents have told the writers that the children were definitely worse," they wrote.
Today's researchers interpret Bender's study as evidence that shock works, at least temporarily.
The new studies are again reporting great success. A UCLA study had 100% success in nine adolescents. The Mayo Clinic found 65% were better. At Sunnybrook Hospital in Toronto, 14 who received shock spent 56% less time in the hospital than six who refused the treatment.
Ted Chabasinski, who as a 6-year-old foster child was shocked 20 times by Bender, says the research is unethical and should stop.
"It makes me sick to think children are having done to them what was done to me," says Chabasinski, a lawyer. "I've never met anyone other than myself who's functional after being shocked as a child."
By Dennis Cauchon, USA TODAY
next: Newsday Coverage of Paul Henri Thomas
~ all Shocked! ECT articles
~ depression library articles
~ all articles on depression
APA Reference
Staff, H. (1995, December 6). More Children Undergo Shock Therapy, HealthyPlace. Retrieved on 2023, November 30 from https://www.healthyplace.com/depression/articles/more-children-undergo-shock-therapy
Last Updated: June 20, 2016