New Hampshire Considers Banning ECT on Children
HB406, which prohibits ECT on children under age 16, has a floor date of March 8, 2001.
If you are an electroshock survivor, you are urged to contact those involved and tell your stories/voice your opinions.
From someone involved, a report on the last committee meeting: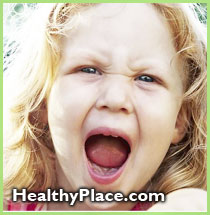 The HB406, anti-shock, insulin shock and psychosurgery bill on kids under age 16 was interesting. NAMI stayed out of the picture and the NH Consumer Council came forward in favor of the bill. Three legislators testified in favor of the bill and none against it. Five shock psychiatrists and the Human Services Dept. came out against the bill. Without the NAMI buffer, it was clear that the patients didn't like the psychiatrists.
BAN ECT, INSULIN SHOCK AND PSYCHOSURGERY ON CHILDREN UNDER AGE 16 IN NEW HAMPSHIRE. CALL NOW!!!!!!!
New Hampshire House Bill 406, "AN ACT prohibiting electro-convulsive therapy on children under 16 years of age" had a public hearing February 20th. This bill would also ban insulin shock and psychosurgery on kids.
The New Hampshire Consumer Council came out in force with three legislators in favor of this bill. FIVE psychiatrists came out in favor of electroshocking children. They were listened to. Now it's your time to be heard.
Please help the New Hampshire Consumer Council by contacting the following members of the New Hampshire Health, Human Services & Elderly Affairs Committee and telling them:
VOTE IN FAVOR OF HB 406. ECT CAUSES PERMANENT BRAIN DAMAGE AND CHILDREN HAVE NO POWER TO REFUSE PSYCHIATRY'S MOST HARMFUL AND BARBARIC PROCEDURES.
Here is the most updated list:
House of Representatives
Health, Human Services ?
Chairman:
Peter L. Batula
12 Paige Dr.
Merrimack, NH 03054-2837
(603)424-6091
stoj@juno.com
Vice Chairman:
Andre A. Martel
237 Riverdale Ave.
Manchester, NH 03103-7301
(603)622-8411
(no email listed, try andre.martel@leg.state.nh.us)
Clerk:
Margaret A. Case
44 Beach Head Rd.
Nottingham, NH 03290-4921
(603)895-2718
(no email listed, try margaret.case@leg.state.nh.us)
Members:
Robert F Chabot
73 Joseph St.
Manchester, NH 03102-5617
(603)625-5617
bob.chabot@leg.state.nh.us
Martin Feuerstein
801 Central St.
Franklin, NH 03235-2026
(603)934-3849
martyfeuerstein@aol.com
Fran Wendelboe
238 Lower Oxbow Rd.
New Hampton, NH 03256-4648
(603)968-7988
mattwenfran@cyberportal.net
James R. MacKay (this guy is a psychotherapist)
139 N. State St.
Concord, NH 03301-6431
(603)224-0623
jamesmackay@sompuserve.com
Cecelia D. Kane
391 Colonial Dr.
Portsmouth, NH 03801-4706
(603)436-3454
(no email listed)
Stephanie K. Micklon
163 Brady Ave.
Salem, NH 03079-4812
(603)893-6677
smicklon@worldnet.att.net
Joseph P. Manning
9 Bradley Ct.
jaffrey, NH 03452-5400
(603)532-8083
(no email listed, try joseph.manning@leg.state.nh.us)
James P. Pilliod
504 Province Rd.
Belmont, NH 03220-5379
(603)524-3047
jimp@together.net
Walter D. Ruffner
10 Benjamin Rd.
Stratham, NH 03885-2101
(603)772-9558
walterl709@juno.com
Susan Emerson
571 Rte. 119
Rindge, NH 03461-3704
(603)899-6529
(not email listed, try susan.emerson@leg.state.nh.us)
Barbara C. French
17 Fairview Ave.
Henniker, NH 03242-3310
(603)428-3366
(no email listed, try barbara.french@leg.state.nh.us)
Sandra C. Harris
43 Ridge Ave.
Claremont, NH 03743-3166
(603)542-6973
scharris@turbont.net
sandra.harris@leg.state.nh.us
Phyllis M. Katsakiores
1 Bradford St.
Derry, NH 03038-4258
(603)434-9587
(no email liste, try phyllis.katsakiores@leg.state.nh.us)
Janeen Dalrymple
7 Penobscott Ave.
Salem, NH 03079-4527
(603)898-4527
janeen76@aol.com
Alida I. Millham
426 Belnap Mtn. Rd.
Gilford, NH 03249-6814
(603)524-1278
amillham@worldpath.net
Daniel M. Burnham (this guy is a newspaper pulisher)
PO Box 496
Dublin, NH 03444-0496
(603)563-8629
danburnham@pobox.com
Gloria Seldin
54 Church St.
Concord, NH 03301-4550
(603)225-3787
seldglo@com.con (WRONG e-mail - DOESN'T GET THERE)
Hilda W. Sokol
6 Storrs Rd.
Hanover, NH 03755-2410
(603)643-2702
h.w.sokol@dartmouth.edu
HB406 - for up to date info, type in HB406 under "Bill Number" and click submit.
next: Online Audio and Videos on ECT, Electroconvulsive Therapy
~ all Shocked! ECT articles
~ depression library articles
~ all articles on depression
APA Reference
Staff, H. (2007, February 18). New Hampshire Considers Banning ECT on Children, HealthyPlace. Retrieved on 2023, December 11 from https://www.healthyplace.com/depression/articles/new-hampshire-considers-banning-ect-on-children
Last Updated: June 23, 2016