Where to Get Ketamine Depression Treatment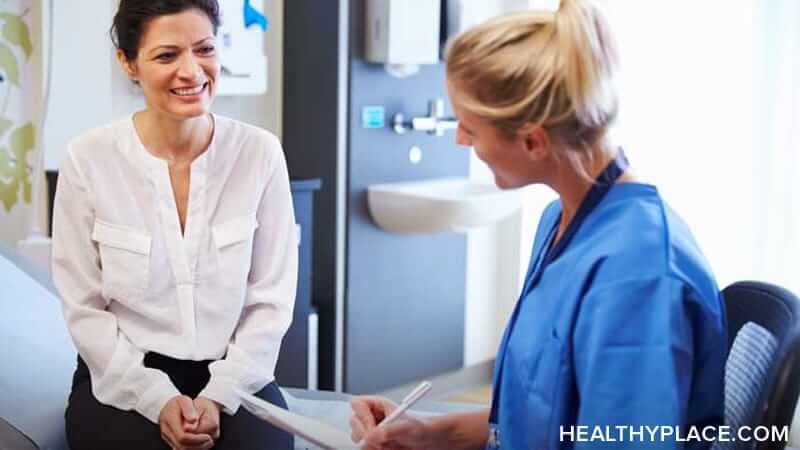 If you think ketamine depression treatment is right for you, how do you know where to get ketamine depression treatment? Luckily, there are clinics and doctors across the United States that offer ketamine treatment.
Before Going to a Ketamine Clinic for Depression
Typically, people go to specialists and specialized clinics to get ketamine depression treatment. Before you do this, though, you need to figure out if ketamine is an appropriate treatment for you. If you are experiencing depression because of bipolar disorder, major depressive disorder or posttraumatic stress disorder (PTSD), and other medications haven't worked, ketamine treatment may be an option.
Your first step is going to your doctor (your family doctor, your psychiatrist, etc.) and discussing the appropriateness of ketamine treatment for your depression (How to Get Ketamine Prescribed). Your doctor, likely, will not be able to perform the ketamine treatments, though, so he or she will give you a referral to another specialist doctor or ketamine depression treatment center.
Keep in mind that those who experience psychosis should avoid ketamine and some psychiatric medications such as benzodiazepines and lamotrigine (Lamictal) need to be tapered before starting treatment. There are other conditions to take into consideration before receiving ketamine as well.
Where to Receive Ketamine Treatment
Ketamine is received in a medical setting as it is typically given via intravenous (IV) infusion over the course of 45 minutes. Patients need to be monitored during and after the procedure so medical staff must be on-hand throughout. This means that most people will end up going to a specialty ketamine depression treatment center.
Finding Ketamine Clinic Locations
The Ketamine Advocacy Network provides a small directory of ketamine treatment providers that can be seen here. The Ketamine Advocacy Network states that the providers in their directory meet certain quality standards in terms of care and treatment.
If the above directory doesn't have a ketamine treatment provider near you, it's simple enough to type "ketamine clinic for depression" and your location into an Internet search engine. This will likely provide you with ketamine treatment providers near you.
Selecting a Ketamine Depression Treatment Center or Doctor
It's important to take this selection process seriously as there may be several ketamine treatment providers in your area. You want a ketamine treatment provider who:
Does a thorough psychological and medical assessment before treatment
Has fees that you can afford
Uses protocols supported by high-quality research
Does not require excess tests that are not indicated as needed by research
Does not require additional treatments alongside the ketamine treatment when not indicated by research
Does not make wild claims about ketamine treatment such as ketamine "curing" depression or other conditions
Provides individual rooms during treatment
Make sure you ask any ketamine treatment for depression provider or clinic any and all questions you have about the treatment. Remember, you are paying them and they should be happy to provide you with any information you request.
APA Reference
Tracy, N. (2022, January 4). Where to Get Ketamine Depression Treatment, HealthyPlace. Retrieved on 2023, December 8 from https://www.healthyplace.com/depression/depression-treatment/where-to-get-ketamine-depression-treatment
Last Updated: January 11, 2022