Welcome to Triumphant Journey Homepage
Welcome! You are why I wrote Triumphant Journey: A Cyberguide To Stop Overeating and Recover from Eating Disorders. I'm glad you are here.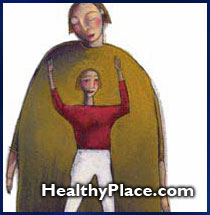 For over twenty years, I've been working in the field of eating disorders. Throughout this time, and probably forever, I keep learning from my clients, their friends and families and other important associates. I see who recovers from eating disorders and who is not yet ready or able to do the work that leads to eating disorders recovery.
In my opinion, the biggest blocks to recovery from anorexia, bulimia, and compulsive overeating are misinformation about eating disorders and an overconcern about what others think as opposed to a focus on how the eating disorder person thinks, feels and experiences the world. Before healing can begin, we have to focus on what's relevant to healing. Often this involves defying old habits and entrenched unrealistic ideas about self-sacrifice. People with eating disorders usually discover that they do best if they give their own recovery the number one priority in their lives.
This is why I wrote Triumphant Journey. I thought about the many hundreds, perhaps thousands, of courageous eating disorder recovery stories I've heard over the years. I took what I thought were the key issues and essential methods of recovery and put them into these pages. I hope you find here something helpful for you.
If you notice that something important is missing from these pages please let me know. My work and learning in this field is ongoing. I invite you to write with questions, comments and stories from your own experiences that can help me enrich this site. By many of us sharing viewpoints and experiences we can help to help each other. I look forward to hearing from you.
Joanna Poppink, M.F.T.
Disclaimer: By requesting information, resources or referrals you understand and agree that Joanna Poppink, M.F.T. and HealthyPlace.com are not responsible for the services, or lack thereof, of any of the providers or services listed in this post and that this communication and the contents of any of her written material are not psychotherapy nor a substitute for psychotherapy. You also understand that Joanna Poppink will not reveal your name or contact information to others without your permission, but given the nature of the state of technology today, e-mail communications are not confidential. If you need professional help, you are urged you to contact a licensed psychotherapist and/or physician in your community.
Introduction
Topics Include:
kinds of overeaters
benefits of moderate eating
dilemmas for the overeater
personal tools needed
how secrets relate to overeating
affirmations
Special Exercises to:
stop overeating
increase inner strength
discover secrets
develop self-respect
Introduction 1 - Idea for Triumphant Journey Begins
In 1991, I was cohosting a radio talk show concerning health issues with Tamiko in Beverly Hills, California. She asked me to write a brief "Ten Tips to Stop Overeating" that we could offer our listeners. Her idea was a card that people could tack on a refrigerator door.
I liked the idea of writing something simply and clearly that would help people understand how to stop overeating. But the subject is too complex for me to boil down to a card on a refrigerator door. I wish I could.
A refrigerator and snack cupboard card that might help would simply say, "Look in the exercise section of Triumphant Journey before you reach for non-essential food. You might find a better way to resolve your feelings and clear up your thinking than eating right now."
I thought of my own eating disorder history, of bingeing and throwing up for may years in secret, long before bulimia had a name. I remembered all the useless, self-deceiving and sometimes dangerous devices I used in my attempts to stop. I remembered my guilt, my growing sense of failure and despair, my loneliness and my stalwart attempts to look good. And finally, I remember accepting that my behavior would kill me. I lived believing that I would die in six months. I had no visions of any future for me and so never made long range plans that involved years of commitment.
Today, I know that bulimia was my greatest teacher. Moving through the despair of my eating disorder into a life of health, freedom and continual opportunity was and continues to be my Triumphant Journey.
I wanted to share the essence of the healing journey with my patients and especially to the people still trapped in lonely despairing eating disorders that can erode a soul.
The seeds of this book first sprouted in an article called, "Ten Tips to Stop Overeating," published by Resource Publications in Winter, 1991. Spring of 1992 Resources published my follow-up article, "Triumphant Journey: Understanding the Secrets of Overeating and Binge Behavior."
The many letters of appreciation I received from people struggling alone with their overeating moved and inspired me. I tried again to describe what I find to be the most helpful guidelines in addressing tenacious overeating. This book is growing out of those articles.
Contents:
Triumphant Journey: A Cyberguide To Stop Overeating and Recover from Eating Disorders
Eating Disorders Articles by Joanna Poppink, M.F.C.C.
next: Triumphant Journey - Introduction
~ eating disorders library
~ all articles on eating disorders
APA Reference
Staff, H. (2008, December 1). Welcome to Triumphant Journey Homepage, HealthyPlace. Retrieved on 2023, November 30 from https://www.healthyplace.com/eating-disorders/articles/stop-overeating-recover-from-eating-disorders
Last Updated: January 14, 2014