Woman's Belly is Soulful, Not Shameful
Eating disorder therapists relish gutsy new approach to building body confidence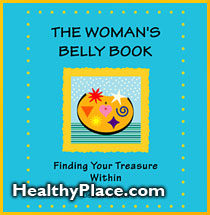 So often the diets that target "trimming the tummy" lead to additional weight gain and disordered eating. Eating disorder professionals are now hailing a gutsy new approach to building body confidence that honors the belly as the site of our soul-power. Yoga and bodywork therapist Lisa Sarasohn, author of The Woman's Belly Book: Finding Your Treasure Within, reveals how to recharge the "energy battery," the core life force, abiding in the body's center. Power-centering yoga moves and breathing patterns nourish the soul, fulfilling the spiritual hunger that eating disorders vainly attempt to satisfy.
Two sobering facts accompany all those New Year's resolutions to lose weight: Most diets fail - actually resulting in additional weight gain. And dieting can lead to life-threatening eating disorders.
Regardless of the season, more than half of all American women are on a weight-loss regime; four out of five girls are dieting by the age of ten. Why? Typically, they're trying to "trim the tummy." The belly has become the focus of women's shame and self-hate.
But a recent conference on eating disorders,"Hungers, Health and Healing" hosted by the Renfrew Center Foundation in Philadelphia, revealed a gutsy new approach to building body confidence: Honoring the body's center as the site of our soul-power. Reclaiming the belly as sacred, not shameful.
"Starving or stuffing our bellies cannot satisfy what's truly a spiritual hunger," says Sarasohn. "Eating disorders represent our hunger for a soulful sense of self in intimate connection with a nurturing universe. When we try to satisfy this hunger with food, the belly becomes the container for a futile struggle."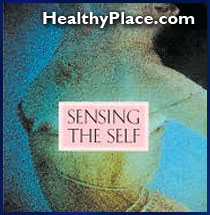 Sarasohn introduced conference participants to dynamic yoga moves and breathing patterns that recharge the "energy battery," the core life force, abiding in the body's center. "Cultures around the world know the body's center to be the source of our physical and spiritual vitality," says Ms. Sarasohn. "When we energize our bellies with movement and breath, we nourish our souls."
The Woman's Belly Book has received enthusiastic response from eating disorder professionals and their clients. Dr. Margo Maine, a leader in the field and author of The Body Myth: Adult Women and the Pressure to be Perfect maintains that the pressure on women to be perfect, hails it as a "soulful antidote to the cultural indoctrination into body hatred experienced by contemporary women of all ages. Many other books inspire us to 'talk the talk' of making peace with our bodies, but The Woman's Belly Book shows us how to 'walk the walk.'"
Dr. Sheila M. Reindl, author of Sensing the Self: Women's Recovery Rrom Bulimia, adds: "This book is a rich resource for women recovering from eating disorders, especially as they dare to open themselves to a fuller relationship to their body...and their womanhood."
Among many appreciative readers, one woman exclaims: "What a glorious book! I have decided to end my eating disorder after thirty years of spectacular binge eating and starving and this book is a marvelous resource and support for me!"
next: Body Dysmorphic Disorder
~ eating disorders library
~ all articles on eating disorders
APA Reference
Tracy, N. (2008, December 30). Woman's Belly is Soulful, Not Shameful, HealthyPlace. Retrieved on 2023, December 4 from https://www.healthyplace.com/eating-disorders/articles/womans-belly-is-soulful-not-shameful
Last Updated: January 14, 2014