Bulimia Videos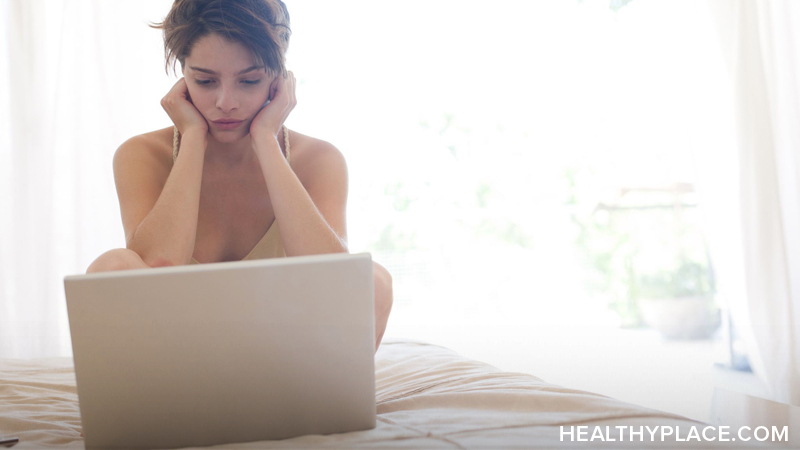 Bulimia videos are an excellent tool in further understanding bulimia nervosa. Videos on bulimia can be produced by treatment or education centers, news agencies or bulimics themselves and allow for diverse opinions and perspectives on the subject. Those made by bulimics, or of interviews with bulimics, have the added advantage of "bringing the illness to life" and letting others know they are not alone.
Bulimia Videos: Signs and Symptoms
Bulimia nervosa is characterized by the cycle of binge eating and purging. Bulimia symptoms are all the behaviors needed for the binge and purge cycle. This bulimia video discusses what constitutes a bulimia symptom and gives examples of some psychological and physiological symptoms.
Many with bulimia, at least initially, don't spot the signs and symptoms in themselves. This bulimia video, part of a series called College Health Guru, talks about specific signs that indicate you may have an eating disorder. (Wondering "Am I bulimic?" Take our bulimia test.)
---
Bulimia Videos: Causes
When it comes to the causes of bulimia, researchers say the illness often stems from social isolation and perceived body issue problems. Watch as Shannon Cutts explains how she went from an average young girl, to one being on a diet with her parent's support, to becoming anorexic, and finally bulimic. The signs of bulimia and how parents can spot them are also discussed.
Do parents cause eating disorders? In the past, parents have been a primary source of blame for a child's eating disorder. New research suggests that the cause of bulimia isn't that simple. Causes of eating disorders include biochemical, social, societal and family life. In this bulimia video, Laura Collins, author of Eating With Your Anorexic, interviews experts on the causes of eating disorders.
Bulimia is caused by many factors, one of which is the image of women and men in the media, sometimes referred to as the "size zero" factor. Newly-recovered, Melissa Wolfe, outlines her life and her experience of anorexia and bulimia, as well as the role that media played in developing and maintaining her eating disorders.
Bulimia Videos: Treatment
There are various treatments for bulimia nervosa and they vary depending on the severity of the eating disorder and the individual causes and effects.
There are a variety of inpatient and outpatient treatments for bulimia nervosa. Bulimics are often very apprehensive about meeting with eating disorder treatment professionals and will miss or cancel appointments because of this fear. Meeting with a bulimia treatment specialist might include:
Assessment of the severity of the bulimia
Specifying behaviors surrounding the bulimia
Finding out more about how the person thinks about eating, food and other bulimia-related subjects
Investigation of other health issues
Screening for other mental health issues
In this video, Renee Hoste, Ph.D., discusses how an eating disorder affects the way a person thinks.
What It's Like to Live with Bulimia
APA Reference
Tracy, N. (2011, November 3). Bulimia Videos, HealthyPlace. Retrieved on 2023, December 9 from https://www.healthyplace.com/eating-disorders/bulimia-nervosa/bulimia-videos
Last Updated: January 13, 2022