4 Simple Things to Boost Your Mental Health Fast
Here's what's happening on the HealthyPlace site this week:
---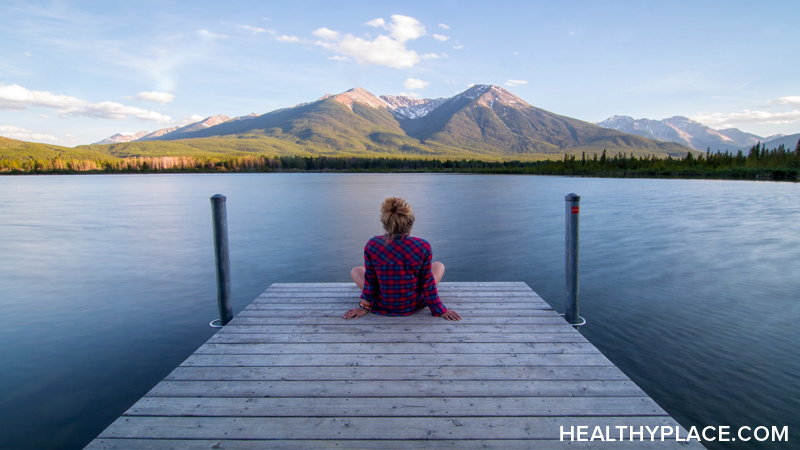 4 Simple Things to Boost Your Mental Health Fast
How can you boost your mental health fast? While mental health is an ongoing process rather than a one-and-done event, there are simple things you can do to give yourself a boost any time you need it.  Try doing these four simple things to boost your mental health.
Breathe deeply—with citrus. Pausing briefly to breathe deeply bathes the brain in the oxygen it needs. Citrus enhances moods, energizes, and reduces stress, so cut fruit and inhale the aroma or use oils.  
Hydrate. Dehydration makes us feel sluggish, and irritable, and can contribute to feelings of anxiety and depression. What you drink matters. Swap soda and sugary drinks for iced tea made from your favorite tea bags.
Stretch. Move your muscles to increase blood flow to the brain; relieve tight spots, aches, and pains; and stimulate the flow of energy through your brain, spinal cord, and muscles. Use poses from yoga or Tai Chi, or simply move your muscles deliberately from head to toe.
Throw Rocks. If you're near water, gently tossing rocks can relieve stress. Throw a rock into the water, hear the sound it makes, and watch the ripples move outward. This is a mindfulness exercise that helps you turn your attention away from problems and into the moment.
If you're looking to give your mental health a boost, these things can be done every day, throughout the day. The more you do them, the greater the mental health benefits.
Related Articles Dealing with Boosting Your Mental Health
Your Thoughts
Today's Question: What is your favorite thing to do to boost your mental health when you need it? We invite you to participate by sharing your thoughts, experiences, and knowledge on the HealthyPlace Facebook page and on the HealthyPlace Google+ page.
From the HealthyPlace Mental Health Blogs
On all our blogs, your comments and observations are welcomed.
Feel free to share your thoughts and comments at the bottom of any blog post. And visit the mental health blogs homepage for the latest posts.
------------------------------------------------------------------
From HealthyPlace YouTube Channel
I'm Hannah. I Have Bipolar 2
I want to talk about a sensitive subject today: bipolar and suicidal thoughts. Suicidal thoughts are always present when living with bipolar disorder. However, it doesn't necessarily mean you are looking to act on those thoughts. They're just present; especially during periods of depression. When you are in a deep depression, you feel very distant and disconnected. It feels like you are physically ill and just slowly withering away. I believe this partly contributes to suicidal thoughts. (Watch Hannah)
------------------------------------------------------------------
Most Popular HealthyPlace Articles Shared by Facebook Fans
Here are the top 3 mental health articles HealthyPlace Facebook fans are recommending you read:
If you're not already, I hope you'll join us/like us on Facebook too. There are a lot of wonderful, supportive people there.
------------------------------------------------------------------
Mental Health Quote
"I have this problems: I isolate myself, then become upset because I'm lonely."
Read more borderline quotes.
------------------------------------------------------------------
That's it for now. If you know of anyone who can benefit from this newsletter or the HealthyPlace.com site, I hope you'll pass this onto them. You can also share the newsletter on any social network (like facebook, stumbleupon, or google+) you belong to by clicking the links below. For updates throughout the week, circle HealthyPlace on Google+, follow HealthyPlace on Twitter or become a fan of HealthyPlace on Facebook. Also, check out HealthyPlace on Pinterest and share your mental health pins on our Share Your Mental Health Experiences board.
APA Reference
Peterson, T. (2018, July 16). 4 Simple Things to Boost Your Mental Health Fast, HealthyPlace. Retrieved on 2023, December 9 from https://www.healthyplace.com/other-info/mental-health-newsletter/4-simple-things-to-boost-your-mental-health-fast
Last Updated: July 17, 2018