What Kind of Mental Health Help Do You Need?
Here's what's happening on the HealthyPlace site this week:
---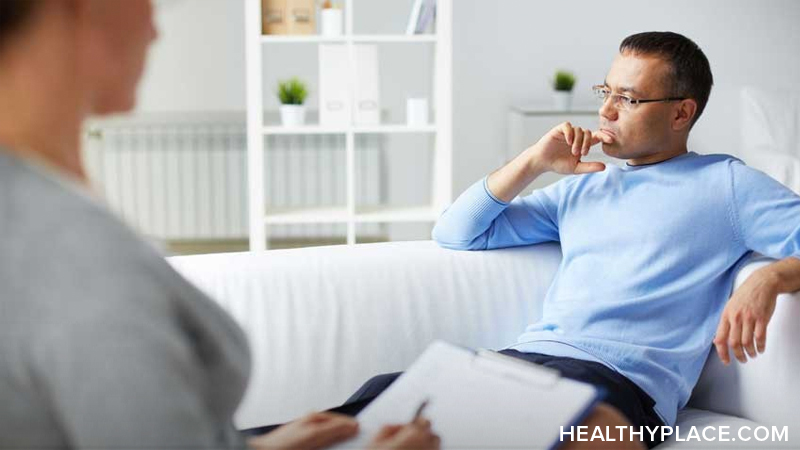 What Kind of Mental Health Help Do You Need?
When you're experiencing mental health difficulties, it can be hard to know what to do and to determine what kind of mental health help you need. The mental health system can be confusing because there are multiple options available, and dealing with your symptoms can make everything else, such as finding mental health care, more difficult.
It's common to wonder what kind of mental health help to seek. Unfortunately, there isn't a single, straightforward answer because everyone is different. This is actually a good thing. Mental health treatment isn't a one-size-fits-all approach.
There are a few different paths for you to take to get the mental health help you need. Very simply summarized, they include:
Your medical doctor, who can rule out medical causes for your symptoms, treat some conditions, and refer you to a specialist for more specific help
A psychiatrist and some specially educated psychologists, who deal with medication and provide some psychotherapy
A counselor or therapist, who does not prescribe or monitor medication but instead works with you to help you overcome your challenges
There are seemingly endless approaches to treatment within each of these mental health providers. The type of help you need depends on your symptoms, how much they're interfering in your life, and your own personal preferences. A good place to start is by talking to your doctor about your mental health symptoms and how they affect you.
Related Articles Dealing with Mental Health Help
Your Thoughts
Today's Question: If you've sought professional mental health help, what have your experiences been like (with anything other than specific medications)? We invite you to participate by sharing your thoughts, experience, and knowledge on the HealthyPlace Facebook page and on the HealthyPlace Google+ page.
---
---
From the HealthyPlace Mental Health Blogs
On all our blogs, your comments and observations are welcomed.
Feel free to share your thoughts and comments at the bottom of any blog post. And visit the mental health blogs homepage for the latest posts.
------------------------------------------------------------------
From HealthyPlace YouTube Channel
I'm Hannah. I Have Bipolar 2
Rapid Cycling: I Want Off This Roller Coaster
Right now, I am experiencing rapid cycling bipolar disorder. I'm maneuvering my way through a pattern of depressive and hypomanic episodes. In this video, I define what rapid cycling is and what rapid cycling looks like for me. (Watch Hannah)
-----
I'm Veronica. This is My Life with Depression
Starting Antidepressants? I Have Something to Tell You
There are a lot of misconceptions about antidepressants. Maybe you've heard people talk about how bad antidepressant medications are. Or you've read some review type articles on the internet or in forums. I've been there. What I want to share with you is that I wouldn't be alive today if it weren't for antidepressant medications.
------------------------------------------------------------------
Most Popular HealthyPlace Articles Shared by Facebook Fans
Here are the top 3 mental health articles HealthyPlace Facebook fans are recommending you read:
If you're not already, I hope you'll join us/like us on Facebook too. There are a lot of wonderful, supportive people there.
------------------------------------------------------------------
Mental Health Quote
"She overcame everything that was meant to destroy her."
Read more mental health quotes.
------------------------------------------------------------------
That's it for now. If you know of anyone who can benefit from this newsletter or the HealthyPlace.com site, I hope you'll pass this onto them. You can also share the newsletter on any social network (like facebook, stumbleupon, or google+) you belong to by clicking the links below. For updates throughout the week, circle HealthyPlace on Google+, follow HealthyPlace on Twitter or become a fan of HealthyPlace on Facebook. Also, check out HealthyPlace on Pinterest and share your mental health pins on our Share Your Mental Health Experiences board.
back to: HealthyPlace.com Mental-Health Newsletter Index
APA Reference
Peterson, T. (2017, October 23). What Kind of Mental Health Help Do You Need?, HealthyPlace. Retrieved on 2023, December 10 from https://www.healthyplace.com/other-info/mental-health-newsletter/what-kind-of-mental-health-help-do-you-need
Last Updated: October 25, 2017