Bipolar Medications During Pregnancy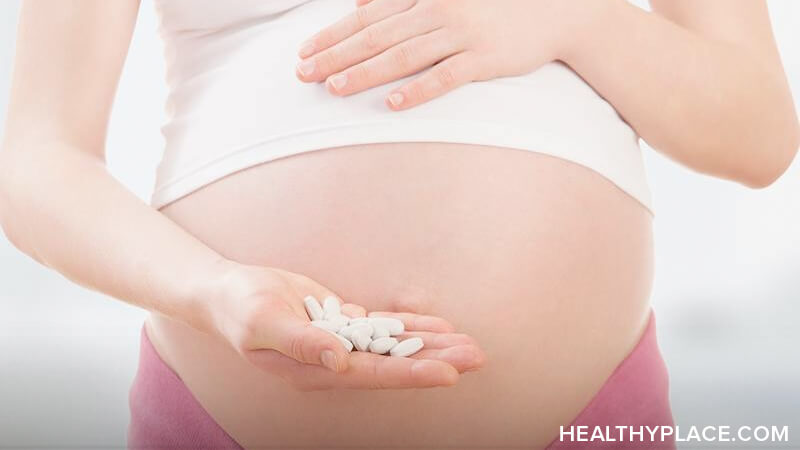 Discontinuing mood stabilizers during pregnancy leads many bipolar women to relapse. Some mood stabilizers are toxic to the baby, but others are relatively safe.
Bipolar disorder is a chronic relapsing illness with a deteriorating course over time, particularly if there have been multiple episodes. This creates a bind for women in their reproductive years because stopping the medication increases their relapse risk.
Complicating the matter is the trend away from treatment with lithium and divalproex sodium (Depakote), toward newer anticonvulsants and atypical antipsychotics. We know more about the reproductive safety of lithium and divalproex sodium, even though both are teratogenic. But data on newer antimanic drugs are sparse, putting the clinician between a teratologic rock and a clinical hard place.
Last month at the American Psychiatric Association's annual meeting, we reported on the first prospective study of bipolar women who had discontinued mood stabilizers at about the time they got pregnant. Within 3 months, half of the 50 women had relapsed, and by 6 months about 70% had relapsed. This supports the findings of our earlier study, a chart review, which found a high relapse rate among women who had stopped taking lithium during pregnancy.
Lithium is clearly safer during pregnancy than divalproex sodium (Depakote). Many of us learned in medical school that lithium is a known teratogen and should not be used in pregnancy, but we now know that its teratogenicity is relatively modest: The risk of Ebstein's anomaly is about 0.05% among babies exposed to lithium in the first trimester.
Divalproex sodium, which is increasingly used as first-line therapy, is about 100 times more teratogenic than lithium, with a 5% risk for neural tube defects among children exposed to this anticonvulsant during the first 12 weeks of gestation. This makes it a less-than-ideal choice for women during the childbearing years.
The anticonvulsants that are being used increasingly are topiramate (Topamax), gabapentin (Neurontin), and lamotrigine (Lamictal). These drugs are sometimes used as monotherapy and often as adjunctive therapy, raising concerns because there are almost no reproductive safety data on these agents.
There are no human studies of topiramate and gabapentin. The manufacturer of lamotrigine has a pregnancy registry, and preliminary data do not suggest that risk of malformations is increased when this drug is used as monotherapy, but it is too early to reach conclusions.
Atypical antipsychotics are being used as adjuncts to mood stabilizers and as monotherapy: risperidone (Risperdal), olanzapine (Zyprexa), quetiapine (Seroquel), and ziprasidone (Geodon). We are getting more and more calls with questions about the use of these drugs during pregnancy, and obstetricians should expect to see more women on these as well as the newer anticonvulsants.
The manufacturer of olanzapine has data on a small number of pregnancy exposures, but with fewer than 100 cases, no safety estimates can be made.
The atypicals often cause weight gain, and maternal adiposity may increase the risk for neural tube defects. This was noted in a recent study of patients with schizophrenia taking atypical or typical antipsychotics by Dr. Gideon Koren and his associates at the University of Toronto. More than half of the female patients were overweight, and intake of folate was poor. The investigators concluded that women who take atypical antipsychotics are therefore at a greater risk of having a baby with a neural tube defect (Am. J. Psychiatry 159[1]:136-37, 2002).
As obstetricians see more patients in their reproductive years who are on these medications, these issues need to be considered in the context of relative risk. The absence of data does not imply safety, and the arbitrary use of these medications in women of reproductive age is the largest uncontrolled trial in the history of medicine.
The newer treatments may be more effective but may pose greater risks. What we know leaves us to conclude that lithium is the safest treatment for those who need a mood stabilizer.
We advise that if a woman has not responded to lithium but has had an excellent response to a mood stabilizer such as lamotrigine (Lamictal) or gabapentin, she would be better off staying on that drug. But patients who have not tried effective mood stabilizers like lithium should consider a trial of lithium before they get pregnant, if possible.
What about the patient who conceives while taking one of those medications that we know nothing about? The clinician has the option to switch the patient to lithium, but this gets tricky because she may not respond. This may be the type of situation where you keep a patient on the drug if she is doing well to avoid a relapse.
Physicians can report pregnancies exposed to any of these drugs to the manufacturers and, in the case of antiepileptics, to the antiepileptic drug pregnancy registry at 888-AED-AED4.
Dr. Lee Cohen is a psychiatrist and director of the perinatal psychiatry program at Massachusetts General Hospital, Boston. He is a consultant for and has received research support from manufacturers of several SSRIs. He is also a consultant to Astra Zeneca, Lilly and Jannsen - manufacturers of atypical antipsychotics. He originally wrote this article for ObGyn News.
APA Reference
Staff, H. (2009, January 6). Bipolar Medications During Pregnancy, HealthyPlace. Retrieved on 2023, December 6 from https://www.healthyplace.com/other-info/mental-illness-overview/bipolar-medications-during-pregnancy
Last Updated: July 3, 2019