Focus - A Psychoeducational Program to Improve
A Psychoeducational Program To Improve:
Attention
Concentration
Academic Achievement
Self-Control
Self-Esteem
Key Features of Focus
How Focus Helps Children and Teens with Attention Deficit Disorder
How The Components Work Together
About The Author
Table of Contents
Research Studies Related To The Psychological Methods Used To Treat Attention Deficit Utilized In Focus
FREE Information and Materials on Attention Deficit Disorder
Key Features
Great for children ages 6 to 14 with ADD. (Two separate levels, one for younger and one for older children).
Can be used instead of medication or along with medication for the treatment of attention deficit disorder.
Easy to implement Behavior Modification Program improves academic achievement and classroom behavior.
Fun mental exercises (Brain Training) improve attention, concentration, impulse control and mental processing skills.
Entertaining motivational tape helps children feel good about themselves and encourages them to make the Focus program work for them.
Relaxation tapes use positive mental pictures to improve memory, listening, self-control and self-esteem.
---
continue story below
---
Biofeedback Card helps children with attention deficit disorder learn to relax so they can slow down, pay attention and think before they do things.
The "Family Chip System" along with exercises to improve parent/child communication brings peace and happiness to the home environment.
Parent Educational materials provide in-depth information on attention deficit disorder along with useful suggestions and guides to additional resources.
Focus helps children with Attention Deficit Disorder become the winners they were meant to be.
How Focus Helps Children and Teens with Attention Deficit Hyperactivity Disorder
"I have been working with children and teens with ADHD for 20 years. When parents first accepted the diagnosis of attention deficit disorder for their son or daughter, they usually asked, 'is there something we can try besides medication?' My answer was yes. I found various tools could help children improve at school and at home. In some cases their teachers could not believe they got better without medication. I have also used these methods to help children and teens either get off medication or to improve their behavior and learning without increasing their medication.
While medication does change brain function and often improves symptoms in various psychiatric disorders, research has shown that psychological methods not only bring about improvement but the change is often permanent. Research has shown that in at least one disorder, brain function is also permanently changed by the psychological treatment. The methods used in Focus, have been shown to be successful in improving learning and behavior in children with attention deficit hyperactivity disorder through research studies.
Due to tight family budgets and managed care, fewer children have the opportunity to see a psychologist for an alternate approach to treatment . That is why I put all those tools together in a kit that can be used by parents in the home. Kids can receive the help they need in a way that is not only affordable and convenient but also highly effective. I encourage you to do what many other parents have done, give Focus a try. You and your child will be happy you did." - Robert Myers, PhD (Child Psychologist & Director, Child Development Institute)
How The Components of Focus Work Together To Help Children With Attention Deficit Disorder
Instruction Manual/Workbook
Contains easy to follow instructions for entire program.
Provides Charts & Graphs to record progress.
Behavior Modification Programs For Home & School.
Relaxation Exercises
Cognitive Exercises (Brain Training)
---
Cassette Tapes
Help children understand themselves.
Help motivate children to complete the Focus program.
Help children to use relaxation to pay attention.
Help children to use relaxation to slow down and think.
Help children to use mental pictures to solve problems.
Help children to use relaxation and mental pictures to control their emotions.
Stress Sensor/Biofeedback Card
Provides skin temperature biofeedback to help children monitor their stress level.
Helps children increase their ability to relax which leads to improved attention and concentration as well as self-control.
Table of Contents
The Behavior Modification Program, Relaxation Tapes and Coaching Tapes have two levels. Level A is for children 6 - 10 while Level B is for 11-14. The two levels are provided in one program so that children that are either more or less advanced than their age group can use an approach that will work for them.
Instruction Manual Topics:
Introduction
Let's Get Focused (Using the Program)
Improving Attention & Self-Control at School (Behavior Modification)
Biofeedback/Relaxation Training
Exercises to Improve Self-Control
Exercises to Improve Attention & Learning
Improving Attention & Self-Control at Home
(The Instruction Manual also includes Forms for Medication Management, Classroom Interventions For Teachers, A List of Attention Deficit Disorder Support Groups and a Detailed Bibliography)
---
continue story below
---
Coaching Tape Topics:
Let's Get Focused
Learning To Slow Down & Think
Learning To Pay Attention & Remember
[More Information On Scientific Research Related To Attention Deficit Disorder and Focus]
About the Author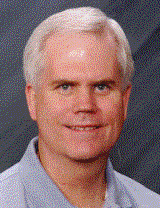 Focus was developed by Dr. Robert Myers was developed by Dr. Robert Myers who is a clinical psychologist with over 20 years of experience working with children, adolescents, families and parents. He has specialized in working with children and adolescents with Attention Deficit Hyperactivity Disorder and Learning Disabilities. Dr. Myers earned his Ph.D. from the University of Southern California. In addition to his twenty years of private practice, he has also held a number of consulting contracts. These have included Clinical Director for several youth service inpatient units at College Hospital and Charter Hospital of Long Beach; Consulting Psychologist for Miller Children's Hospital at Long Beach Memorial Medical Center; Clinical Instructor (Pediatrics), Volunteer Faculty UCI College of Medicine; Adjunct Professor, Rosemead Graduate School of Psychology at BIOLA University. He has also provided community lectures on parenting and other topics. He has been a talk show host on KIEV and KORG in Southern California and has also appeared as a guest on many radio and television talk shows locally and nationally. He also was a regular columnist for Parents and Kids Magazine.
Focus Ordering Information
Please click here for more information and purchase of the Total Focus Program.
next: The Use of Focus with Children and Young Teens with Attention Deficit Disorder Is Backed by Clinical Research and Professional Practice
APA Reference
Staff, H. (2008, December 22). Focus - A Psychoeducational Program to Improve, HealthyPlace. Retrieved on 2023, December 5 from https://www.healthyplace.com/parenting/child-development-institute/focus
Last Updated: July 29, 2014