Challenges of Parenting a Child with DMDD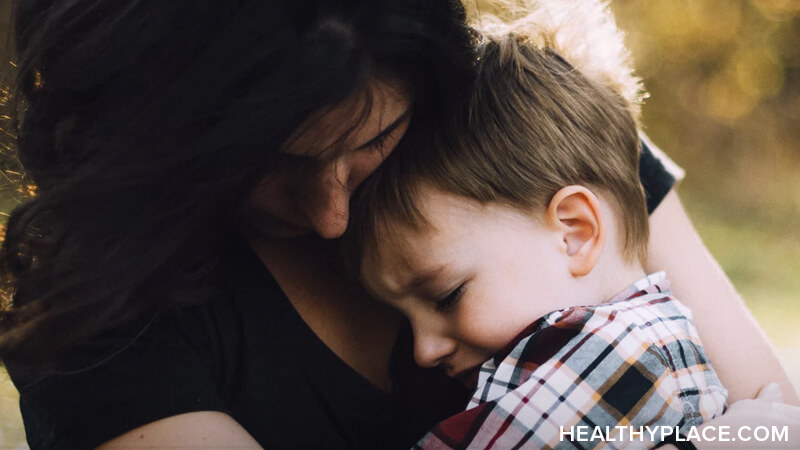 If you have a child with disruptive mood dysregulation disorder (DMDD), then you have experienced the challenges of parenting a DMDD child. DMDD children present as chronically irritable and angry, which can make the road to effective parenting a complex one.  
Specific Challenges in Parenting Your DMDD Child
A child with DMDD typically has numerous emotional outbursts per week, due to persistent anger and irritability (Symptoms of Disruptive Mood Dysregulation Disorder).  As a parent, this can be difficult to watch and affects the entire family; yet, preventing these outbursts often seems impossible.
In the midst of an outburst
If your DMDD child is in the midst of an emotional or angry outburst, it may feel like there is little you can do.  But instead of just standing by, waiting for it to be over, there are a couple of things you can try, including isolation and calling in help (Treatment for Disruptive Mood Dysregulation Disorder). Keeping a child that is in a full-blown outburst safe (and those around him or her safe) is the top priority.  Identify a safe place, such as a bedroom, where you can take your child during the outburst.  That way, they can ride out the outburst without harming themselves or others.  A safe place should be kept somewhat sparse and clear of any dangerous objects.   
The aftermath of an outburst
It is hard to know whether to discipline or comfort your child after an emotional outburst.  Children with DMDD tend to feel remorse after they are able to calm down.  And watching your child go through the outburst experience can bring about a mix of emotions for a parent.  While there is no "right" or "wrong" answer here, it is important for your child to understand why the outburst behavior is unacceptable and learn ways he or she can work on changing that behavior in the future.  Talk to your child, forgive them, and have a discussion with him or her about other ways to express emotions.
Other Tips for Parenting Your DMDD Child
Recognize your child's mood changes – help your child begin to recognize and have awareness of his or her mood changes.  Encourage your child to monitor his moods and document them (in a journal, on a phone, etc.).  This is a way for both you and your child to learn about their moods, and any patterns, triggers, etc.
Allow for pause – let your child know that it is okay to "pause" when feeling emotionally overwhelmed.  This could mean he or she may need to leave a room, a conversation, or a situation in order to regain a sense of calm.  
Be proactive – establish consequences with your DMDD child before the problem behavior occurs.  This way your child has a better understanding of what the outcome of their actions will be.  When your child knows the consequences, he or she is then able to make an informed choice about behavior.  
Pay attention to the environment – a child's environment can have a big impact on stress levels and temper tantrums.  Help your child establish consistency through developing routines at home, school, and activities.
Self- care – having a DMDD child is stressful.  In order to best help your child, you must help yourself first.  Taking care of yourself (balanced eating, exercise, seeking your own support) is an essential part of your child's success.
APA Reference
Jarrold, J. (2018, July 22). Challenges of Parenting a Child with DMDD, HealthyPlace. Retrieved on 2023, December 3 from https://www.healthyplace.com/parenting/dmdd/challenges-of-parenting-a-child-with-dmdd
Last Updated: May 25, 2019