Why Committed Couples Have Better Sex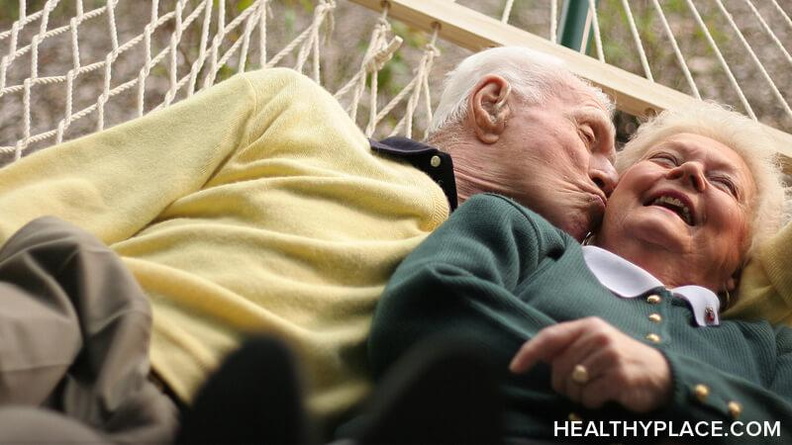 Single people aren't having good sex like committed couples, including those married. At least that's what a recent sex survey poll found.
People in relationships, according to a "Primetime Live" survey, are more sexually satisfied than those who are single. The study found that 97 percent of Americans in married or committed relationships are satisfied with their sex life. It also found that 75 percent of those surveyed found marriage more enjoyable than dating.
Could this be true? A few experts polled agreed, and here are some of the reasons why.
Rev. Dr. Sheron Patterson, senior pastor of St. Paul United Methodist Church in Dallas, says that trust and commitment are foundational for good sex. Women, she observes, crave security and commitment in sexual relationships. That's often found in "committed" relationships.
'The primary mistake single people make is having sex seeking commitment and trust," explains Patterson. "They are actually auditioning to get the person. When you audition, you're a bit nervous and unsure because you aren't sure if you're liked. Once you have the role [commitment], you feel secure and the anxiety level decreases:'
Continues Patterson, "You're in bondage auditioning and trying to please. Then afterward there is the guilt they feel religiously. Those two things keep you from being free"
Patterson, who founded The Love Clinic nine years ago and authored a book by the same title, is encouraging people to move toward marriage through her "Mission Get Married" project. Married for 20 years herself, Patterson believes that couples who marry feel a burden lifted in the bedroom.
"Physically and spiritually there is a transition going from illegal sex (premarital) to legal sex (marriage)," she says. "Marital sex is better because you set aside anxiety and feelings of insecurity. The Bible teaches that sex outside of marriage is a sin. When you're engaged in illegal sex, you feel guilt and separation from God and it causes you not to enjoy it as much. When you get into legal sex, you're free to enjoy yourself. Single sisters worry about their reputation and being considered a 'slut.' Society rears men to be sexually active. They are called a 'player' or 'stud.' Women are called 'whores.'"
Age might also play a pivotal role in having better sex, says Patterson. "When you're young and sexually active, it's more about quantity and how many people they can get. As you age, you're looking more toward the quality of the person. That's when you move toward commitment."
Familiarity breeds bliss, which might explain why committed couples are found to have better sex, according to consulting sexologist, Dr. Herbert P. Samuels.
"They have more time to discover what each of them wants as compared to someone who might be single," explains Samuels, also a professor of human sexuality at LaGuardia Community College in New York. "If you're with someone for a long period of time, you will learn what they like and need. You can demonstrate that. If you're giving what they like, it's pretty good sex. There's no anxiety and nervousness."
He adds that pressures can be put on people if you aren't familiar with your mate, which might diminish the physical release from orgasm.
"You might pick up someone at a bar and have great sex and never see that person again, but you have a better sexual experience as you get to know that person. It's about time. If you don't really know the person, you might be concerned with performance or wonder who really is this person."
Dr. Wendell Cotton, 82, and Lurline Cotton, 83, of Garland, TX, have gotten to know each other well after 61 years of marriage. The parents of two know firsthand and wholeheartedly agree that committed couples have better sex. And, yes, they are still very much intimate and don't mind letting the world know. "It's good sex too!" laughs Mrs. Cotton, a master certified handwriting analyst. "We respect each other and we don't demand or command or say 'I have a headache.' Every time I hear about people getting a headache, I don't understand. Maybe I don't have a headache because I have good sex," she chuckles once more.
The "honesty of the situation" makes committed couples have better sex than singles, believes Dr. Cotton, a retired orthodontist. "You are truthful with each other and your commitment is honest," he explains. "There isn't a reason why you shouldn't have good sex because you love and understand each other. You should innately know what the other desires and what is good for each other. This is the way it has been with us."
The Cottons, who've worked as extras in such movies as Any Given Sunday, JFK and Serving Sara, say that their being good friends who respect each other has also been important.
"I can't think of a time, he can't think of a time either, when we thought of going outside of the relationship," says Lurtine Cotton. "Some people believe the grass is greener on the other side, but it's not. The grass is better at home. We've never tried to go out there and experiment."
Psychologist Dr. Tiy-E says that committed and married couples will have better sex because you perform at your best if you are in your comfort zone.
"There is nothing more comforting than knowing your man or your woman will be there for you every day and every night," says Tiy-E, author of Secrets Men Keep: What They Don't Tell. "Imagine love and you imagine great sex and great sex/love usually comes from committed and married couples."
He adds that women control the "sexual energy" in the bedroom.
"Since my beloved Sisters are mostly mental in the bedroom, there is nothing more stimulating to a woman than commitment," Tiy-E says. "Fact is that the supreme aphrodisiac is a 'ring.' A ring symbolizes a commitment to a woman. You give a woman a commitment and you have great sex for as long as the man does right by his beloved woman"
Some may believe that single people have better sex because there is no commitment and there can be variety. Not so, says Tiy-E.
"The biggest lie in the world is that men and women enjoy being single and having leisurely sex," he explains. "No man or woman wants the feeling of loneliness. And loneliness is exactly what you get when your sex partner leaves you in the bed after a sexual session ... Even if a man claims to be a big-time ladies man, he still goes to bed at the end of the night feeling lonely. Every man and woman wants someone whom they can trust, respect and please every day, not just for an occasional booty call."
APA Reference
Staff, H. (2021, December 21). Why Committed Couples Have Better Sex, HealthyPlace. Retrieved on 2023, December 8 from https://www.healthyplace.com/sex/good-sex/why-committed-couples-have-better-sex
Last Updated: March 25, 2022