Gay Teen Suicide: Risk Factors, Statistics, Where to Get Help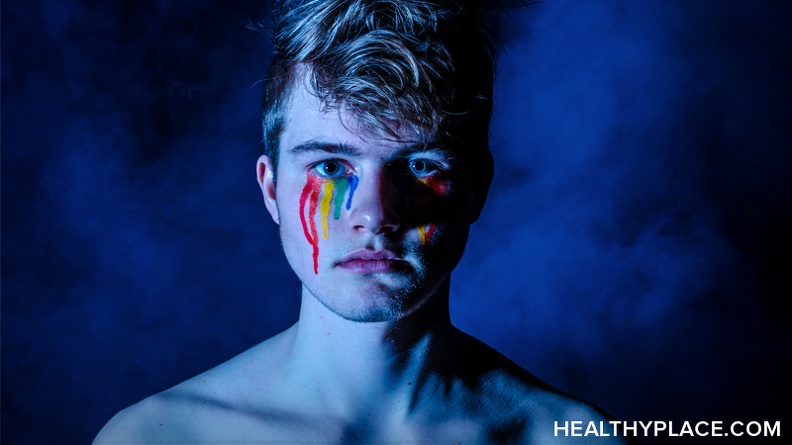 Gay teen suicide and suicide attempts are a serious problem as lesbian, gay and bisexual youth are four times more likely than their straight peers to attempt suicide and transgender people have the most suicide attempts of all. Considering suicide is the second leading cause of death in youth ages 10-24, these risks are not to be taken lightly.
Gay Suicide Risk Factors
Gay suicide risk factors often center around rejection and violence. Lesbian, gay, bisexual, transgender and questioning (LGBTQ) youth are frequently bullied, harassed and rejected and this may partly explain their abnormally high suicide rate. Being rejected by family is a major risk factor in gay suicide. When an LGBTQ youth is victimized by violence is also increases the likelihood of a suicide attempt.
An additional gay teen suicide risk factor is being transgender and Black or Hispanic youth are two times more likely to attempt suicide when compared to White youth.
Gay Suicide Statistics
Gay suicide statistics show how vulnerable LGBTQ teens are to suicide and suicide attempts. While only some areas have been studied, the gay suicide statistics we do know include:
Youth questioning their sexuality are three times more likely to attempt suicide than their straight peers.
Suicide attempts by lesbian, gay, bisexual and questioning youth are typically more serious and are four-to-six times more likely to result in injury, poisoning or overdose which requires treatment from a professional, compared to their straight peers.
Nearly half of all transgender people have thought about taking their own lives.
25% of transgender people have attempted suicide.
Lesbian, gay and bisexual youth who come from highly rejecting families are 8.4 times more likely to have attempted suicide than their lesbian, gay and bisexual peers who report no or low levels of rejection.
Each episode of lesbian, gay, bisexual or transgender victimization (such as physical or verbal harassment or abuse) increases the risk of self-harming, on average, by 2.5 times.
Where to Get Help – Gay Suicide Hotline
While gay suicide statistics and risk factors may make the situation look bleak, it's important to know that help is available for LGBTQ youth who are thinking about suicide. The Trevor Project is the leading national organization providing crisis intervention and suicide prevention to LGBTQ youth ages 13-24. This gay suicide hotline is available 24 hours a day, seven days a week.
The Trevor Lifeline: 1-866-488-7386
The Trevor Project also offers online chat and text messaging suicide prevention services.
TrevorChat is available from 3:00 p.m.-9:00 p.m. EST daily.
TrevorText: 202-304-1200 is available Fridays from 4:00 p.m.-8:00 p.m. EST.
APA Reference
Tracy, N. (2022, January 11). Gay Teen Suicide: Risk Factors, Statistics, Where to Get Help, HealthyPlace. Retrieved on 2023, October 2 from https://www.healthyplace.com/suicide/gay-teen-suicide-risk-factors-statistics-where-to-get-help
Last Updated: January 16, 2022