Adults Sexually Abused as Children (Adult Survivors of Child Sexual Abuse)
Overview of childhood sexual abuse and the impact it has on adult survivors.
The impact of being sexually abused as a child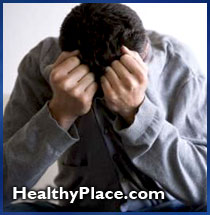 Both women and men may experience a wide array of symptoms that may be associated with a history of childhood sexual abuse. Frequently, the underlying cause of these symptoms is not recognized by the physician and, in many cases, by the patient.
For some survivors of childhood sexual abuse (CSA), there is a minimal compromise to their adult functioning. Others will have a myriad of psychological, physical, and behavioral symptoms as a result of their abuse.
Adult CSA survivors have a disproportionately high use of health care services, more severe symptoms with more complex patterns of presentation, and often somatic symptoms (somatic symptoms represent psychological distress that manifests itself as bodily ailments) that do not respond to routine treatment. These issues can create frustration for women and men and treatment challenges for their physicians.
Definitions of childhood sexual abuse
Childhood sexual abuse can be defined as any exposure to sexual acts imposed on children who inherently lack the emotional, maturational, and cognitive development to understand or to consent to such acts. These acts do not always involve sexual intercourse or physical force; rather, they involve manipulation and trickery. Authority and power enable the perpetrator to coerce the child into compliance. Characteristics and motivations of perpetrators of childhood sexual abuse vary: some may act out sexually to exert dominance over another individual; others may initiate the abuse for their own sexual gratification.
Although specific legal definitions may vary among states, there is widespread agreement that abusive sexual contact can include breast and genital fondling, oral and anal sex, and vaginal intercourse. Definitions have been expanded to include noncontact events such as coercion to watch sexual acts or posing in child pornography.
---
---
Prevalence of childhood sexual abuse
The prevalence of childhood sexual abuse in the United States is unknown. Because of the shame and stigma associated with abuse, many victims never disclose such experiences. Incest was once thought to be so rare that its occurrence was inconsequential. However, in the past 25 years, there has been increased recognition that incest and other forms of childhood sexual abuse occur with alarming frequency. Researchers have found that victims come from all cultural, racial, and economic groups.
Current estimates of incest and other childhood sexual abuse range from 12% to 40% depending on settings and population. Most studies have found that among women, approximately 20% - or 1 in 5 - have experienced childhood sexual abuse. Consistent with this range, studies have revealed that:
Among girls who had sex before they were 13 years old, 22% reported that first sex was nonvoluntary.
Twelve percent of girls in grades 9 through 12 reported they had been sexually abused; 7% of girls in grades 5 through 8 also reported sexual abuse. Of all the girls who experienced sexual abuse, 65% reported the abuse occurred more than once, 57% reported the abuser was a family member, and 53% reported the abuse occurred at home.
Approximately 40% of the women surveyed in a primary care setting had experienced some form of childhood sexual contact; of those, 1 in 6 had been raped as a child.
A national telephone survey on violence against women conducted by the National Institute of Justice and the Centers for Disease Control and Prevention found that 18% of 8,000 women surveyed had experienced a completed or attempted rape at some time in their lives. Of this number, 22% were younger than 12 years and 32% were between 12 and 17 years old when they were first raped.
Sources:
Administration for Children and Families
National Clearinghouse on Child Abuse and Neglect Information
National Institutes of Health National Library of Medicine
U.S. Department of Health and Human Services, National Center on Child Abuse and Neglect
next: Myths Surrounding Domestic Violence
~ all abuse library articles
APA Reference
Gluck, S. (2008, November 26). Adults Sexually Abused as Children (Adult Survivors of Child Sexual Abuse), HealthyPlace. Retrieved on 2023, December 4 from https://www.healthyplace.com/abuse/articles/adults-sexually-abused-as-children
Last Updated: May 6, 2019