How to Report Domestic Violence, Domestic Abuse and Hotlines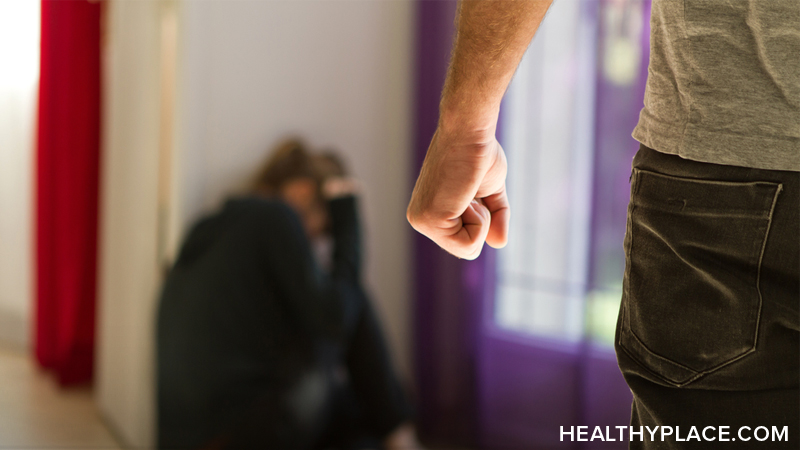 Next to 911, the most important number you can have on hand is the domestic violence hotline. Don't think you'll ever need it? Consider this fact: one out of every four women in the U.S. personally encounters domestic violence in their lifetime. That's a whopping 25% of all women. And men, you're not immune either. At least one in nine men are victims of domestic abuse. Thankfully, there's plenty of help available in dealing with the national domestic violence problem.
According to the 24-Hour Census of Domestic Violence Shelters and Services report, over 22,000 calls were made to a domestic violence hotline in a mere 24-hour timeframe. That's an average of 16 phone calls every minute. Yes, the end of abuse begins with a simple dial tone.
When Should You Report Domestic Violence?
Whether you're a victim of domestic violence or merely an observer, you should report domestic violence the moment the first punch is thrown. Call 911 immediately and tell the operator every detail you can about the abuser, the situation, and the violent acts performed, including whether or not a weapon was involved. If you're the victim, try making it to a safe crowded place and wait for the police. Observing the abuse in action? Call for help and find somewhere to hide out until the authorities arrive.
Getting Your Nerve to Call a Domestic Abuse Hotline
Besides acknowledging the problem, a battered victim's first and most crucial step is contacting a domestic abuse hotline. Begin your journey to recovery with the National Domestic Violence Hotline at 1-800-799-SAFE (7233). You'll speak with hotline advocates who can provide domestic abuse help by assisting with crisis intervention, safety planning, and giving you a local domestic abuse hotline number.
Making that first call may be the hardest thing you ever do in your life, but it'll also be the most liberating. You deserve to live your life free of abuse and with just one phone call, you can start walking down that path to freedom. Open 24 hours a day, 7 days a week, you will always have an interested ear on the other end of the line. Call at 5 p.m. Pick up the phone at 2 a.m. Make contact at noon. It doesn't matter. Just call any toll-free domestic abuse hotline and know that your conversation will be kept strictly confidential as you get the help you need and certainly deserve.
Curbing the National Domestic Violence Numbers
By any count, there are way too many victims of domestic violence. Every victim is one too many. Every slap across the face. Every bruise. Every cut. Every broken bone. Every single one of these actions is one too many. But you can really make a difference by calling the national domestic violence hotline and telling your story. If you're too petrified to take that step, then talk to a friend. Tell her to report domestic abuse any time she sees it. Reach out to your friends, your family, teachers, doctors, clergy, anyone who will listen. The sooner you open up, the sooner you can reduce the national domestic violence numbers by one.
Domestic violence is a serious offense that will affect at least one person in your life. It may even be you. By taking the right action, whether helping a friend or calling a hotline yourself, you can help put an end to the violence.
APA Reference
Gluck, S. (2021, December 17). How to Report Domestic Violence, Domestic Abuse and Hotlines, HealthyPlace. Retrieved on 2023, December 10 from https://www.healthyplace.com/abuse/domestic-violence/how-to-report-domestic-violence-domestic-abuse-and-hotlines
Last Updated: December 31, 2021