Emotional Abuse of Men: Men Victims of Emotional Abuse Too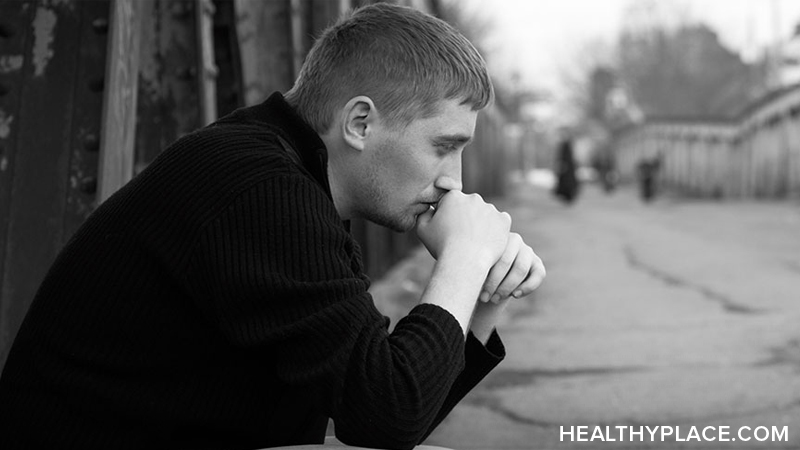 While abuse of women is widely known, what is not widely recognized is that men can be victims of emotional abuse too. It's unfortunate, but true, that women and men can be just as emotionally abusive towards men as they can be towards women. And emotional abuse of men is every bit as unacceptable as the emotional abuse of women.
Emotional abuse of men is more common than once thought although the exact numbers on its occurrence aren't known due to lack of study. In domestic abuse, about 40% of cases involve violence of women against men.
What is Emotional Abuse of Men?
Emotional abuse of men is the same as emotional abuse of women: it is acts, including verbal assault, that make a person feel less self-worth or dignity. Emotional abuse of men makes them feel like less of a person.
Male victims of emotional abuse may experience partners that:
Yell and scream
Threaten them and try to induce fear
Insult and demean them; tell them they are not worth the trouble
Socially isolate them
Lie or withhold information
Treat them like a child or servant
Control all the finances
When Women Emotionally Abuse Men
Some believe that men are more sensitive to emotional abuse than woman and can "brush off" physical abuse more easily. Male victims of emotional abuse who are called a "coward," "impotent," or a "failure," may be more affected by these remarks than their female counterparts.1
Controlling and emotionally abusive behaviors elicited by women may include:2
Falsely accusing or threatening to accuse a man of assault on them or their children
Threatening to take away custody of the children
Threatening to kill themselves or others
Making the man feel like "he's crazy"
Minimizing the abuse; blaming the victim of the abuse
Playing mind games
Making the man feel guilty
Falsely obtaining a restraining order
Withholding affection
Stalking
Why Do Men Stay in Emotionally Abusive Relationships
Like women, many men stay in emotionally abusive relationships. This can be for many reasons but certainly in part due to the toll that emotional abuse can take on a man's self-worth. He may not believe he is worthy enough to leave the relationship or he may believe he deserves the emotional abuse.
Men may also stay in emotionally abusive relationships because:
Of threats made by their abuser
To protect the children
They feel dependent on the abuser
What Can Male Victims of Emotional Abuse Do?
Unfortunately, due to lack of awareness, programs for male victims of emotional abuse are almost nonexistent. However, private counseling and general anti-violence advocacy groups may be helpful.
Male victims of emotional abuse can:
Call the National Domestic Abuse Hotline at 1-800-799-SAFE
Call the Child Abuse Hotline at 1-800-4-A-CHILD
Male victims of emotional abuse should also:
Leave the relationship, if possible
Tell others about the abuse
Keep evidence of abuse for possible legal actions
Not retaliate
More information on Emotional Abuse Treatment and Therapy.
APA Reference
Tracy, N. (2021, December 17). Emotional Abuse of Men: Men Victims of Emotional Abuse Too, HealthyPlace. Retrieved on 2023, December 3 from https://www.healthyplace.com/abuse/emotional-psychological-abuse/emotional-abuse-of-men-men-victims-of-emotional-abuse-too
Last Updated: December 30, 2021