Survivor Takes Three Years to Tell Date Rape Story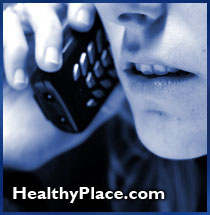 "Nobody is stronger, nobody is weaker than someone who came back."
-Elie Wiesel
My name is Melanie and I'm starting to deal with the fact that it happened to me too. I had just moved from Puerto Rico to Miami to start my freshman year at college. I was 17 and it was two weeks into the semester when some friends invited me to a dorm party. I went and soon my friends disappeared. I started drinking as soon as I got there and I met this guy that was a junior there. We talked throughout the night and he kept bringing me drinks.
After awhile, I invited him to my dorm room which was a couple of doors away. All I wanted to do was kiss him. I thought he was really cute. He told me we should go to his place. I still have no idea why I went. When we got there we started kissing and he started taking off my clothes and I let him. It wasn't until he was inside me that I told him "no". I told him to stop over-and-over, but he wouldn't. I tried to push him away but he grabbed my hands and pushed them against the bed. The next day I had bruises.
When he stopped, I told him to take me home. I didn't know where I was and I was very scared. He told me he'd take me home the next day. After he took me home, I was going to get out of the car and he told me so that's how it's going to be, and he asked for my number. I still have no idea why I gave it to him. He called me and I always felt uncomfortable talking to him. He asked me out a couple of times, but I was so scared and I'd always make up excuses. After awhile he stopped calling me and when he saw me on campus he would ignore me.
I was a virgin and I am now 20 years old and you are the second person I've told. I told my best friend of many years a couple of days ago. It took me awhile to face the situation. I shouldn't have left with him and I shouldn't have drunk so much, but I can't change what happened. I haven't had sex with anyone else and I'm afraid to. I might go to the school counselor soon. I'm just trying to take it one day at a time. I'm glad I could share this with you. Thanx for letting me tell you my story.
-Melanie
APA Reference
Tracy, N. (2021, December 17). Survivor Takes Three Years to Tell Date Rape Story, HealthyPlace. Retrieved on 2023, December 11 from https://www.healthyplace.com/abuse/rape/survivor-takes-three-years-to-tell-date-rape-story
Last Updated: January 2, 2022