Books on Dissociative Identity Disorder
MUST HAVES for People, Friends and Relatives with Dissociative Identity Disorder (DID)
Click the links for books on Sexual, Physical, Mental Abuse and Books on Self-Injury, Self-Mutilation, Self-Harm
Featured Book

buy the book $21

"As if It Didn't Happen:
A Memoir of Abuse, Multiple Personalities and Hope"
by Maggie Claire
buy the book 

Author Maggie Claire was a guest on the HealthyPlace TV show. She talked about the long-term impact of being sexually abused as a child. 

Becoming One: A Story of Triumph Over Multiple Personality Disorder
by Sarah E. Olson
buy the book 
Sarah E. Olson was interviewed by HealthyPlace to talk about her Dissociative Identity Disorder.

Switching Time: A Doctor's Harrowing Story of Treating a Woman with 17 Personalities by: Richard Baer
buy the book 
Reader Comment: "After reading Switching Time, I am not only convinced but am in awe of the complexity of the human ability to cope with horrific abuse."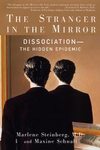 The Stranger In The Mirror
by Marlene Steinberg, Maxine Schnall
buy the book 
Reader Comment: "It is extremely detailed and really helps to sort all of this out in a clear manner."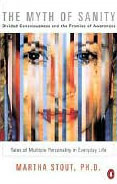 The Myth of Sanity: Divided Consciousness and the Promise of Awareness
By Martha Stout
buy the book 
Reader Comment: "Very interesting read and very informative on how we all disassociate. Really shows we all need to learn about ourselves."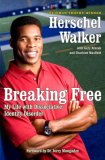 Breaking Free: My Life with Dissociative Identity Disorder
By Herschel Walker, Jerry Mungadze (Foreword)
buy the book 
Reader Comment: "I am very moved by the great courage it took for Herschel Walker to write this book and disclose this deeply personal and difficult aspect of his life."

Amongst Ourselves: A Self-Help Guide to Living With Dissociative Identity Disorder
By Tracy, Ph.D. Alderman, Karen Marshall
buy the book 
Reader Comment: "We really enjoyed reading this book. It was insightful and well written. It is helpful for family, friends and individuals with DID."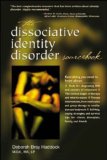 The Dissociative Identity Disorder Sourcebook
By Deborah Bray Haddock
buy the book 
Reader Comment: "What it is, why it is, and what you can do about it. No individual personal stories. Just the facts. I found this book very helpful."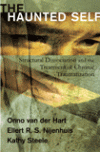 The Haunted Self: Structural Dissociation and the Treatment of Chronic Traumatization (Norton Series on Interpersonal Neurobiology)
By Onno van der Hart, Ellert R. S. Nijenhuis, Kathy Steele
buy the book 
Reader Comment: "It gives clarity into this very complex dimensions of inner and outer lives of chronically traumatized individuals."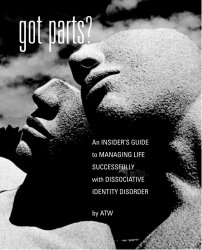 Got Parts? An Insider's Guide to Managing Life Successfully with Dissociative Identity Disorder (New Horizons in Therapy)
By A.T.W.
buy the book 
Reader Comment: "What "Got Parts?" gives you is a day to day manual for getting through life with DID."

After Sybil... From the Letters of Shirley Mason 
by Nancy L. Preston
buy the book 
Shirley Mason, Sybil, writes to her friend about life after the integration of her sixteen personalities. Photos, quotes, art recount Shirley's story from 1970 to 1998.
APA Reference
Tracy, N. (2022, January 3). Books on Dissociative Identity Disorder, HealthyPlace. Retrieved on 2023, December 11 from https://www.healthyplace.com/abuse/books/books-on-dissociative-identity-disorder
Last Updated: January 12, 2022