Types of Addiction: List of Addictions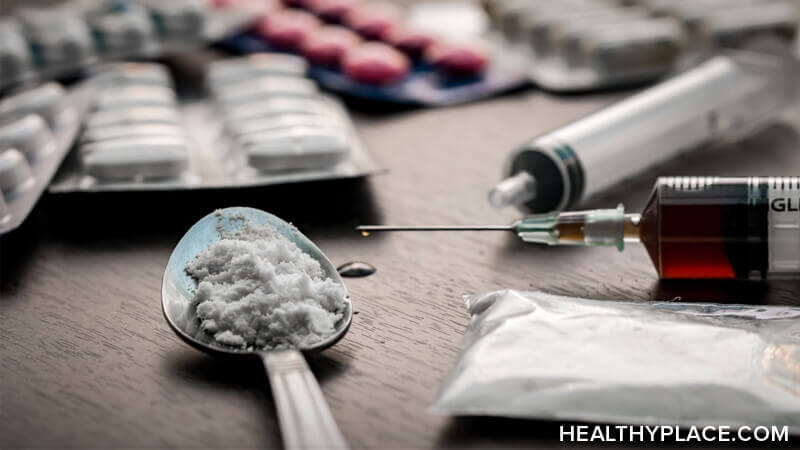 Types of addiction range from everyday drugs like alcohol and cocaine to behaviors like gambling and stealing. Some types of addiction are specified in the Diagnostic and Statistical Manual of Mental Disorders (DSM-5) while others are more controversial and have been identified by some addiction professionals.
The types of addiction seen with drug use are defined in the DSM-5, but it uses the terms substance abuse and substance dependency. Neither equates to addiction directly but rather, refers to harmful use of substances. Addiction is both psychological and behavioral. Addictions are characterized by craving, compulsion, an inability to stop using the drug and lifestyle dysfunction due to drug use. (read Addiction Definition).
Behavioral addictions are those not involving a substance. This type of addiction can be an impulse control disorder as defined in the DSM-IV-TR or an addiction identified by an addiction professional. Behavioral addictions outside of the DSM-5 are controversial and many don't feel they meet the requirement of being an official addiction.
List of Addictions to Substances
Substance use disorders in the 5 provide a list of addictions relating to the following substances:1
Opioids (like heroin)
Prescription drugs (sedatives, hypnotics, or anxiolytics like sleeping pills and tranquilizers)
Amphetamines (like methamphetamines, known as meth)
Hallucinogens
Inhalants
Phencyclidine (known as PCP or Angeldust)
Other unspecified substances
List of Impulse Control Disorders
The DSM-5 lists disorders where impulses cannot be resisted, which could be considered a type of addiction. The following is a list of the recognized impulse control disorders:2
Intermittent explosive disorder (compulsive aggressive and assaultive acts)
Kleptomania (compulsive stealing)
Pyromania (compulsive setting of fires)
List of Addictions - Behavioral
It has been suggested one of the types of addictions is behavioral addiction. The following is a list of behaviors that have been noted to be addictive:3
Food (eating)
Pornography (attaining, viewing)
Playing video games
Exercising
Spiritual obsession (as opposed to religious devotion)
Pain (seeking)
Cutting
APA Reference
Tracy, N. (2021, December 15). Types of Addiction: List of Addictions, HealthyPlace. Retrieved on 2023, October 3 from https://www.healthyplace.com/addictions/addictions-information/types-of-addiction-list-of-addictions
Last Updated: December 29, 2021