Older Girls with ADHD Have More Depression, Anxiety, Smarts
Older girls with ADHD are going undiagnosed and untreated. Many of these girls with ADHD also have depression and anxiety.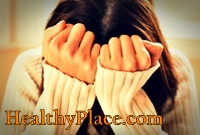 Older girls with attention deficit hyperactivity disorder are more likely than younger girls to also suffer from depression and anxiety, according to a new study. These girls also often have higher IQ scores than boys with the same diagnosis, the researchers found in the study published in the October issue of the Journal of Developmental and Behavioral Pediatrics.
Taken together, the findings suggest that ADHD may express itself in girls in ways not predicted by previous research, says lead author Pamela Kato, Ph.D. It is also likely that these girls relatively high verbal IQ scores has acted as a barrier to an ADHD diagnosis.
Although millions of children have been diagnosed with ADHD, some believe the disorder is actually under-treated, particularly in girls. According to Kato and her colleagues in the Department of Pediatrics at Stanford University School of Medicine, most studies on ADHD have addressed only boys. The studies that have included girls usually had very few, so the accuracy of diagnostic tests when applied to girls may be called into question.
The researchers reviewed the medical charts of 75 girls who had been diagnosed with ADHD to determine what characteristics they might share regardless of their age, and which features of their disorder might differ among those who were aged four to eight and from age nine to 19. They also compared the girls more generally to boys.
The researchers found that older girls, in contrast to younger ones, often internalized their feelings, were withdrawn, complained about their physical health, had social problems and showed symptoms of anxiety and depression.
Studies on boys, in contrast, have suggested that depression and ADHD seem to develop independent of each other. According to Kato, this new study showed "the nature of the association between the course of theses two disorders in females is unclear" and should be studied.
"Older girls with ADHD in our study also showed areas of strength," Kato says. "We were able to identify a large proportion of older participants by their higher verbal IQ scores," a finding she termed "unexpected because ADHD symptoms have been consistently associated with lower IQ scores, especially verbal IQ scores."
There did not appear to be differences between the age groups of girls with regard to the severity of difficulties with attention and disruptive and impulsive behaviors.
Kato suggests that girls who are being tested for ADHD should also be assessed for depression and anxiety disorders.
Source: Center for the Advancement of Health press release
For the most comprehensive information about Depression, visit our Depression Community Center here, at HealthyPlace.com.
---
---
next: Adult ADD: Common Disorder or Marketing Ploy?
~ adhd library articles
~ all add/adhd articles

APA Reference
Tracy, N. (2001, October 12). Older Girls with ADHD Have More Depression, Anxiety, Smarts, HealthyPlace. Retrieved on 2023, December 3 from https://www.healthyplace.com/adhd/articles/older-girls-with-adhd-have-more-depression-anxiety-smarts
Last Updated: February 14, 2016