Ginkgo Biloba For Treating Alzheimer's Disease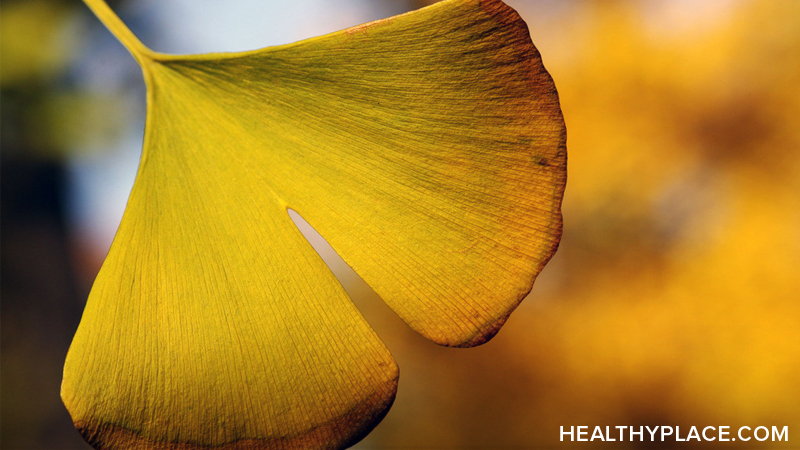 Ginkgo Biloba may improve thinking, learning, and memory in those with Alzheimer's Disease.
Ginkgo biloba
Ginkgo biloba is a member of the Ginkgoaceae family, the world's oldest living tree species. Historically, ginkgo nuts and seeds (Bai-Guo, Yin-Xing, Silver Apricot) were used to treat conditions such as cough, asthma, and increased urine frequency. Ginkgo leaf (Yin-Xing-Ye, Bai-Guo-Ye) is used to treat hypertension, hyperlipidemia, and coronary heart diseases. In Western medicine, ginkgo is receiving considerable attention for its potential role in the treatment of memory disorders and dementias, especially Alzheimer's disease. It may also be effective in peripheral vascular diseases, most notably intermittent claudication (poor circulation to the lower legs). Other uses being studied are vertigo and tinnitus. The pharmacological effects of ginkgo that may be responsible for its benefit in these disorders include antioxidant activity, inhibition of platelet aggregation and vasodilation.
Ginkgo is usually administered as the standardized extract EGb 761, which is the preparation studied in most American and European clinical trials. Use of the crude leaves or preparations containing the nuts or seeds (which may cause an allergic reaction) is not recommended.
Clinical Trials
Many clinical trials have suggested that ginkgo is beneficial in the treatment of dementia and cognitive disorders associated with aging. Unfortunately, most of these trials were small, open label, or of poor design. One double blind, placebo-controlled study of patients with mild to moderate Alzheimer's disease or multi-infarct dementia was published in 1997 in the United States.
Patients treated with ginkgo extract (EGb 761) 40 mg three times per day for 26 weeks had a small improvement in the average score on a standard cognitive test compared to patients given placebo. This improvement was less than that seen in similar studies comparing donepezil, rivastigmine, or galantamine (drugs approved for the treatment of Alzheimer's disease) to placebo. The clinicians' observations for improvement found no difference between the ginkgo and placebo groups. A recent analysis of 4 studies concluded that Alzheimer's disease patients who took ginkgo extract (120-240 mg per day) had a small but significant improvement (3%) in cognitive function at 3 and 6 months compared to those taking placebo. Long-term, well designed studies with doses greater than 120 mg per day are needed to confirm the beneficial effects of ginkgo and are currently in progress.
---
---
Adverse Effects
Ginkgo extract appears to be very well-tolerated. Infrequent side effects include mild gastrointestinal disturbances, headache, and allergic skin reactions. Four cases of serious bleeding, including subdural hematoma, have been reported. One case suggests an interaction with warfarin (Coumadin®) and one an interaction with aspirin. In one of the few studies examining a possible ginkgo-warfarin interaction, there was found no increase in the INR (prothrombin time) when volunteers taking warfarin were given ginkgo. Considering the antiplatelet activity of ginkgo and the limited information available, patients should be advised to discuss ginkgo and warfarin therapy when used together with their physician or pharmacist.
The risks and benefits of taking ginkgo with aspirin, clopidogrel, ticlopidine or other antiplatelet agents (including fish oil and high dose vitamin E) must be weighed carefully and patients should be advised of the bleeding risk.
Resources
American Botanical Council (ABC)
6200 Manor Rd. Austin , TX78714-4345
(800) 373-7105
http://abc.herbalgram.org/site/
International Bibliographic Information on Dietary Supplements Database
Office of Dietary Supplements, National Institutes of Health
31 Center Drive , MSC 2086
Bethesda , MD 20892-2086
(301) 435-2920
http://grande.nal.usda.gov/ibids/index.php
Consumerlab.com- Independent Tests of Herbal, Vitamin, and Mineral Supplements
1 North Broadway 4th floor
White Plains , NY 10601
(914) 289-1670
Source: Rx Consultant newsletter article: Traditional Chinese Medicine The Western Use of Chinese Herbs by Paul C. Wong, PharmD, CGP and Ron Finley, RPh
APA Reference
Staff, H. (2008, November 3). Ginkgo Biloba For Treating Alzheimer's Disease, HealthyPlace. Retrieved on 2023, December 9 from https://www.healthyplace.com/alternative-mental-health/alzheimers/ginkgo-biloba-for-treating-alzheimers-disease
Last Updated: July 11, 2016