Terror Strikes Young: Exposure Therapy Helps Children
How exposure therapy helped one of the youngest children in the country officially diagnosed with separation anxiety and panic disorders.
In the picture: Lindsey Marble is one of the youngest chlildren in the country officially diagnosed with separation anxiety and panic disorders.
A Girl Fights to Overcome Panic Attacks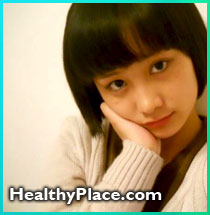 She is scared to go to sleep, to swim, even to eat her favorite foods symptoms that can easily be dismissed as simply difficult childhood behavior.
But Lindsey is not putting up a fight just to stay up past her bedtime. She is one of the youngest children in the country officially diagnosed with separation anxiety and panic disorders.
"It's basically the feeling that you would have if you were really in intense danger," said Donna Pincus, a therapist at Boston University's Center for Anxiety Disorders. "There is really no actual threat there, but your body is reacting as if there is a threat."
Psychologists have long studied how anxiety disorders affect adults, but new evidence suggests an alarming number of children suffer from them as well. According to Pincus, one of Lindsey's doctors, anxiety disorders strike an astounding 10 percent of Americans under 18.
Causes: Genetics, Trauma, Copying Adults
Lindsey had her first panic attack while watching a television program about a family trapped by fire. "All of a sudden it felt like a knife was going through my heart," said Lindsey, who said she thought she was going to die.
Her father, who called an ambulance, recalled "a glossy look" in Lindsey's eyes. "She was terrified."
Lindsey's fears snowballed, and her growing fears trapped her. She was afraid to go to bed. Then she panicked at the thought of eating or swimming. And from the moment the school bus dropped her off after school, she was overwhelmed by irrational fear that she would never make it the short way down the street to her home.
"I run really quick because I feel someone's coming at me," said Lindsey. "People kidnapping me or killing me. I'm afraid someone's going to shoot me."
Doctors are not sure what originally brought on Lindsey's fears. Anxiety disorders can be inherited, or they can be brought on by trauma. New research shows it can be absorbed by children simply from observing the anxious behavior of those around them.
"If a parent gets very, very anxious in certain situations, or that person sees a spider and that produces a lot of fear in that parent, children learn from their parents," said Pincus. "Inadvertently, parents could be teaching their kids to be fearful."
Exposure Therapy as Treatment
Lindsey was treated with psychotherapy, but she continued to suffer from panic attacks. Then she was treated with exposure therapy at Boston University, a treatment previously used only on adults. She was taught to cope with the fears she had been trying to avoid — including the nausea and shortness of breath that come along with it.
"We want them to feel very fully everything they're experiencing and not chase away the feelings," said Pincus. "We know that the pain is temporary... We know that the anxiety will come down."
After only a few weeks in therapy, Lindsey experienced a noticeable difference in her anxiety. By following the program, for example, she was able to overcome her urge to get out of bed repeatedly every night, and slept with the closet door closed, which had previously worried her.
"She was petrified. She was scared to do tons and tons of stuff. And now the new Lindsey can do all the stuff that she couldn't before," said her mother.
Lindsey not only finished the fourth grade with straight A's, but she is also no longer afraid of swimming, eating or sleeping.
Source: ABC News, Aug. 22, 2001
next: Researchers Link Adolescent Cigarette Smoking with Anxiety Disorders During Early Adulthood
~ anxiety-panic library articles
~ all anxiety disorders articles
APA Reference
Gluck, S. (2001, August 22). Terror Strikes Young: Exposure Therapy Helps Children, HealthyPlace. Retrieved on 2023, September 29 from https://www.healthyplace.com/anxiety-panic/articles/terror-strikes-young-exposure-therapy-helps-children
Last Updated: July 2, 2016