Dreams About Binge Eating: Do They Ever Go Away?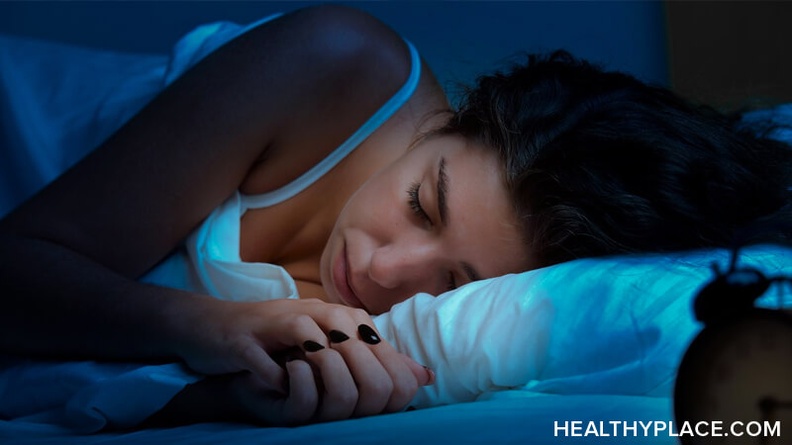 One of the most unsettling parts of my eating disorder recovery were the dreams about binge eating. These dreams which featured me eating too much and struggling with the guilt and my desire to purge, followed me into recovery, and I was surprised: I thought when I decided I was done with my bulimia, my bulimia should have been done with me. 
Sadly, that wasn't the case. The therapist I was seeing at the time, however, assured me these dreams are completely normal -- and not confined to people recovering from eating disorders. What's more, they may never ever go away completely, but as you move further into recovery, you will experience them less and less. 
This has certainly been true for me.
Dreams About Binge Eating Are a Part of Recovery
As my therapist explained it to me, people recovering from any traumatic disease -- from cancer to alcoholism -- can have dreams where the disease is in control again. After all, the disease was in control for so long.
Her point about alcoholism hit home for me since I have struggled with substance abuse and have had dreams where I've drunk too much and done something regrettable. 
As with the dreams of binge eating, when I wake up from these booze-addled dreams, I am beyond relieved that I am sober and okay. 
These dreams about binge eating and drinking make me more grateful than ever for the life I've worked toward. They can also make me regret all the time I wasted no getting better, sooner. Still, as my therapist reminded me, I couldn't have started recovery a second sooner than I did. You're not ready until you're ready. 
So, if you have binge eating dreams -- or any dream that brings your illness back to life -- remember that, no matter where you are in your recovery, you have come a long way and have learned many lessons. You don't ever have to go back. 
I try to let these dreams serve as a reminder of my strength, not my weakness. 
Do you have dreams about binge eating? Share your experiences in the comments.
APA Reference
Ghadery, H. (2020, August 25). Dreams About Binge Eating: Do They Ever Go Away?, HealthyPlace. Retrieved on 2023, December 8 from https://www.healthyplace.com/blogs/survivinged/2020/8/dreams-about-binge-eating-do-they-ever-go-away
Author: Hollay Ghadery
I'm recovering from bulimia and I have had dreams/nightmares about losing all my teeth. Every time one comes on I get more and more scared. :(
I'm recovering from eating disorders and these days those dreams are making me insane. I'm glad I'm not the only one experiencing that. Thank you! You gave me hope it's will get better🙏🏻🙏🏻
Hi Rotem,
Thank you for reaching out to honestly express what you're dealing with currently. I am so sorry to hear that your dreams are causing you so much difficulty right now, and I if it starts to feel too overwhelming, I would encourage you to seek out resources and support through our HealthyPlace eating disorder hotline information page which can be accessed here: https://www.healthyplace.com/other-info/resources/mental-health-hotline-numbers-and-refer…. Thanks again for your willingness to reach out.
Mary-Elizabeth Schurrer
Surviving ED Blogger
Leave a reply