Mental Health Recovery Homepage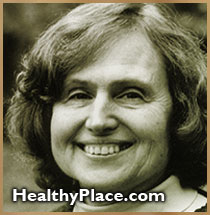 Mary Ellen Copeland, MS, MA
Self Help Strategies for Dealing with Depression, Manic Depression and other Psychiatric Disorders
Thank you for visiting my site and welcome.
A little about me: I'm a researcher and author. My works and my site are a compilation of information to help others identify, live with and manage depression and manic depression.
Besides my books on depression and mental wellness (you can read the first chapter of several books on this site), I've written some articles addressing various aspects of living with and recovering from depression and manic depression. I hope you find these helpful, along with the depression quiz to assist you in determining if you're suffering from depression.
Another useful item is the crisis plan and post-crisis plan. It's your plan for coping when things seem psychologically out-of-control and for dealing with life when you're on the mend. And if you're interested in my Mental Health Recovery seminars, please check out this link.
Contents:
next: About Mary Ellen Copeland
~ depression library articles
~ all articles on depression
APA Reference
Staff, H. (2008, November 30). Mental Health Recovery Homepage, HealthyPlace. Retrieved on 2023, December 3 from https://www.healthyplace.com/depression/articles/depression-bipolar-disorder-self-help-homepage
Last Updated: June 20, 2016