Can Psychotherapy Alone Work in Healing Depression?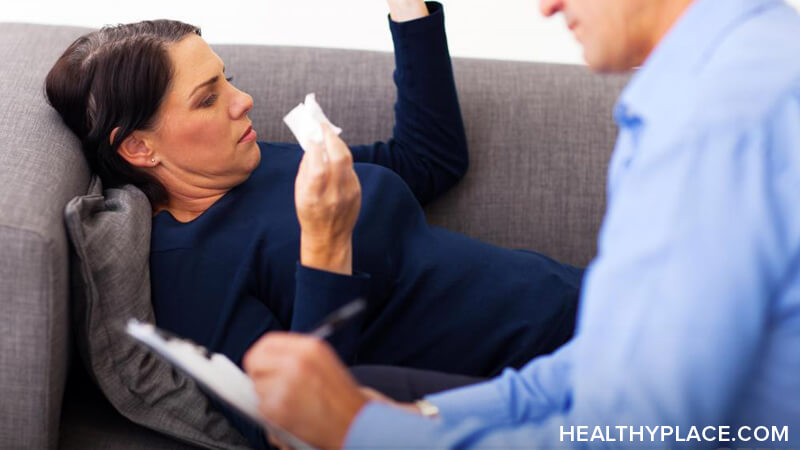 Psychotherapy can make a big difference in your recovery from depression. Learn what to expect from psychotherapy.
Gold Standard for Treating Depression (part 14)
Unlike other mental illnesses such as bipolar disorder and schizophrenia, there is a chance that depending on the severity and root cause of depression , therapy alone can be used to treat depression. This, naturally, depends on the type of depression you may have. If a person has been depressed for most of his or her life, there is a good chance that psychotherapy alone will not be able to alleviate the depression. On the other hand, if the depression is caused by a specific life event such as a divorce or moving to a new area, there is a good chance that psychotherapy can help end the depression.
What Can I Expect from Psychotherapy?
A good therapist can help you recognize the changes you need to make in order to have a happier and more productive life and then give you some tools on how to reach your goals. Psychotherapy can also provide the much needed people contact that has shown to improve depression symptoms as suggested by the Star*D research. When you look for a therapist, you can ask about a person's experience with the above therapies and decide what you think would work best for you. Because choosing the right therapist is an important decision that impacts your health for a lifetime, it makes sense to ask the people around you for a reference and then interview the therapist to see if he or she is the right fit.
video: Depression Treatment Interviews w/Julie Fast
---
---
APA Reference
Fast, J. (2009, January 1). Can Psychotherapy Alone Work in Healing Depression?, HealthyPlace. Retrieved on 2023, December 5 from https://www.healthyplace.com/depression/depression-treatment/can-psychotherapy-alone-work-in-healing-depression-gsd
Last Updated: May 17, 2019