Complete List of Diabetes Medications for Type 1 and Type 2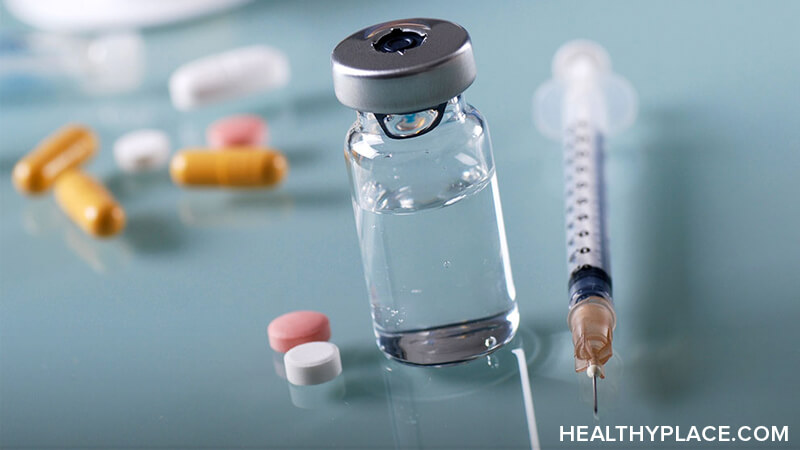 Diabetes medication is used to treat most people with diabetes. So many different type 1 and type 2 diabetes medications exist that trying to figure out what they are can be overwhelming. The following complete list of diabetes medications can serve as a useful reference tool as you navigate the world of medication for diabetes.
Before diving into a diabetic medication list, it's helpful to categorize both diabetes and general medication. Here, we'll look at two types of diabetes: type 1 diabetes and type 2 diabetes ("What Is the Difference Between Type 1 and Type 2 Diabetes?"). There are also two types of medication: oral diabetes medications and injectable diabetes medications.  
Type 1 Diabetes Medication
The medication insulin is always needed in type 1 diabetes ("What Are Type 1 Diabetes Symptoms and Signs?"). This is because, with this disease, the immune system destroys insulin-producing beta cells in the pancreas. Without insulin as an escort, glucose (sugar) in the bloodstream can't get into the cells and remains stuck in the bloodstream. Too much glucose in the bloodstream is called hyperglycemia, a dangerous health condition with many negative consequences. People who have type 1 diabetes must take insulin to survive.
Important information about insulin:
It can be taken just once a day or several times per day depending on the individual.
Some insulin medication is rapid-acting, working immediately.
Other insulin is long-acting, working more slowly but lasting longer.
Insulin can be injected with needles via syringe or pen.
It can also be delivered with an insulin jet injector that sprays the medication into the body using high-pressure air rather than a needle.
Some people use an insulin pump, a small machine connected to a small tube and needle that delivers insulin when needed.
Type 2 Diabetes Medication
Insulin is sometimes used to treat type 2 diabetes if the body isn't producing enough insulin ("What Are Type 2 Diabetes Symptoms?"). Insulin isn't the go-to medication for type 2, though. In type 2, the body is resistant to the insulin it makes, so glucose can't get into the body's cells. Glucose builds in the bloodstream, resulting in hyperglycemia. Medication for type 2 diabetes works in various ways to reduce hyperglycemia.
Nine types of oral diabetes medications, in pill or liquid form, exist to help regulate blood glucose levels.
Alpha-glucosidase inhibitors prevent glucose spikes by slowing digestion of high-carbohydrate foods. Medication includes Glyset (miglitol) and Precose (acarbose).
Biguanides lower the amount of glucose released by the liver. Medication includes Glucophage (metformin), Glucophage XR (metformin long-acting), and Riomet (metformin liquid).
D-Phenylalanine derivative, the medication Starlix (nateglinide), helps the body make more insulin after meals.
Dipeptidyl peptidase-4 (DPP-4) inhibitor, Januvia (sitagliptin phosphate) helps the body make more insulin after meals and keeps the liver from releasing stored glucose into blood.
Meglitinide, the medication Prandin (repaglinide), helps the body make more insulin.
Sulfonylureas help the pancreas make insulin and help the body use the insulin it makes more efficiently. Sulfonylureas include Amaryl (glimepiride), DiaBeta (glyburide), Diabinese (chlorpropamide), Glucotrol (glipizide), Glucotrol XL (glipizide long-acting), Glynase (glyburide), Micronase (glyburide), tolazamide, and tolbutamide.
Thiazolidinediones help the body use insulin.  Medications are Actos (pioglitazone) and Avandia (rosiglitazone).
Combination pills contain medication from any two of the above categories. Combo pills are Actoplus Met, Avandamet, Avandaryl, Duetact, Glucovance, Janumet, and Metaglip.
SGLT-2 inhibitors work differently than the other eight medications in that they restrict glucose reabsorption in the kidneys. SGLT-2 inhibitors are canagliflozin, dapagliflozin, and empagliflozin.
In addition to oral diabetes medication, there are three types of non-insulin injectable diabetes medication.
Amylin mimetic/Amylin analog slows food as it moves through the stomach and prevents the liver from releasing stored glucose. The medication is Symlin (pramlintide acetate).
Incretin mimetics help the body make insulin, slow digestion and prevent the liver from releasing glucose. The medication is Byetta (exenatide).
GLP-1 receptor agonists help the body produce insulin, keeps the liver from releasing glucose, and decreases appetite. There are five GLP-1 receptor agonists: Tanzeum (albiglutide), Trulicity (dulaglutide), Byetta (exenatide), Bydureon (exenatide extended release), and Victoza (liraglutide).
New diabetes medication is always being researched and developed to help improve the quality of life of those with diabetes. Among the newest oral diabetes medications:
Glyxambi
Segluromet
Steglatro
Steglujan
Synjardy
Xigduo XR
New injectables include:
Adlyxin
Basaglar
Ozempic
Ryzodeg
Soliqua
Toujeo
Tresiba
Xultophy
With this dizzying amount of diabetes medication available, it's natural to want to know which is the best diabetes medicine. Hundreds of studies and clinical trials have been conducted to answer that question, but there is no evidence that one medication is best. Each person is unique, and the medication that is best for one might not work well at all for another.
While there isn't a single medication that stands out as the best, there is a treatment that is best—and it's not medication. The best treatment, according to experts, is lifestyle. A healthy diet, activity and exercise, and weight management are even more important than medication in treating diabetes. You take the lead, and diabetes medication can support you ("Are There Natural Diabetes Treatments?").
APA Reference
Peterson, T. (2022, January 4). Complete List of Diabetes Medications for Type 1 and Type 2, HealthyPlace. Retrieved on 2023, December 5 from https://www.healthyplace.com/diabetes/treatments/complete-list-of-diabetes-medications-for-type-1-and-type-2
Last Updated: January 12, 2022