Help for Stuttering- Availability and Where to Find It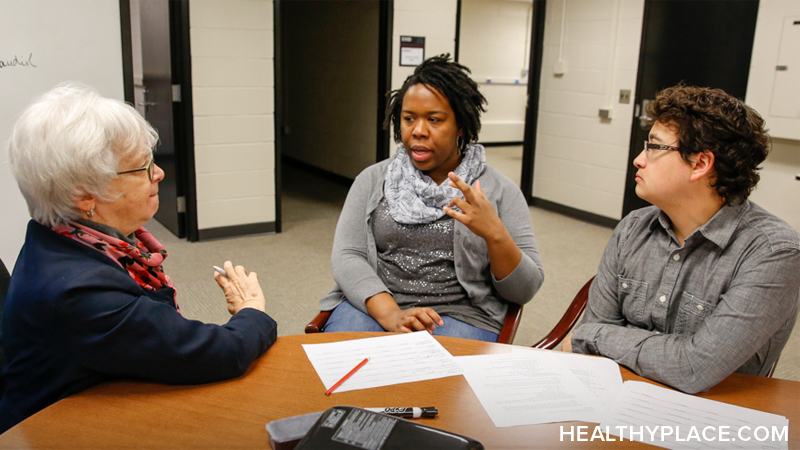 If you need help with stuttering, whether for yourself or your child, one of the best places to start is your family doctor or pediatrician. Your doctor can educate you about fluency disorders and recommend speech pathologists with experience in this area. (read: Stuttering Causes: Why Do People Stutter?) It's important that the speech pathologist you see is comfortable with his or her skills in providing effective stuttering help to children and adults. Visit with more than one speech therapist and ask about their experience and success in treating speech disorders like stuttering. (Stuttering Treatment: How to Stop Stuttering)
Where to Find Help For Stuttering
If you want to find help for stuttering on your own, check out the National Stuttering Association (NSA) website. The organization provides resources for both adults and children who stutter. You can search for a stuttering support group in your area. They even have sections to educate and support employee/ers, pediatricians, speech-language pathologists, teachers, and researchers – anyone with a special interest in stuttering. Browse through these resources by visiting the NSA's Who We Help page.
Another great resource is The Stuttering Foundation – a nonprofit group offering help for stuttering. You'll find free resources, facts, a blog, and a list of famous people who stutter. The organization provides detailed information and resources for anyone who needs stuttering help or knows someone who does:
Parents of Preschoolers
Parents of School-Aged Children

Just for Kids

– an empowering collection of information especially for kids

Teens

– tips, a fact guide, stuttering myths and straight talk

Adults

– powerful tools like self-therapy, advice for talking on the phone, career tips
Teachers
Speech-Language Pathologists
Physicians
Employers
There's even a referral page where you can find qualified therapists in your area and other countries.
The best thing you can do is educate yourself about stuttering, so you can take a material role in helping your child or yourself with stuttering. One way to learn about stuttering is to visit your local public library and read about it. When you find a therapist that works well for you or your child, you'll better understand the strategies and tools he or she implements during treatment.
APA Reference
Gluck, S. (2022, January 10). Help for Stuttering- Availability and Where to Find It, HealthyPlace. Retrieved on 2023, September 28 from https://www.healthyplace.com/neurodevelopmental-disorders/communication-disorders/help-for-stuttering-availability-and-where-to-find-it
Last Updated: January 16, 2022