Hair Pulling Help. Trichotillomania Support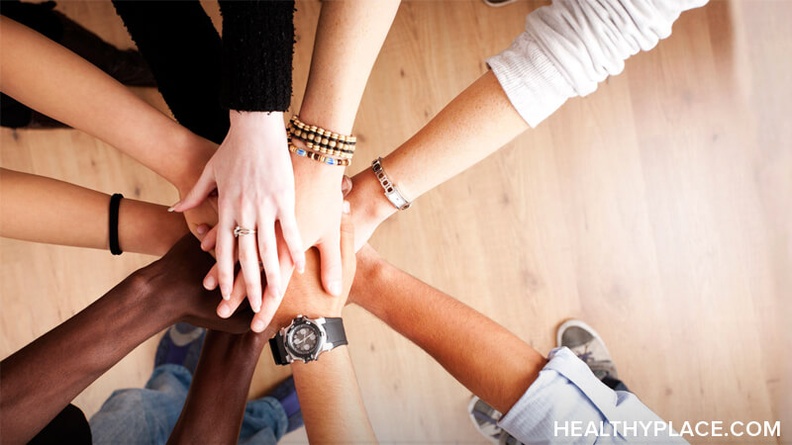 There is hair pulling help for those with this compulsive-disorder in the form of trichotillomania support. It's important to find outside support for your disorder even after you seek and have benefitted from professional trichotillomania treatment. Although researchers have begun studying hair pulling disorder more deeply in recent years, experts still don't know exactly what causes trichotillomania.
Campaigns that advocate trichotillomania support and recognition have sprung up all over the U.S. and Europe. Joining a trichotillomania support group will allow you to talk to other people who also have experienced the negative effects of the condition. Listening to the stories of others and sharing your own can help you maintain the progress you've made in therapy and your story may also help someone else.
Hair Pulling Help Through Group Support
You can find hair pulling help groups in your community or online. Ask your family physician or your mental health therapist about trichotillomania support in your area. If you live in a rural area, or some other factors prevent you from getting out to participate in a group, you may consider finding and joining an online group.
The Trichotillomania Learning Center lists a collection of resources covering several states across the continental United States. Check out their support group database.
Other online hair pulling help communities include:
Daily Strength – Trichotillomania Support Group
TrichStar – Trichotillomania Support Forum
Trichotillomania Support Online – Trichotillomania Support (UK based, but they welcome people from all over the world)
As with any mental health disorder, participating in a trichotillomania support group can provide much-needed moral and emotional support for members. Talk to your mental health treatment provider about the benefits of joining a support group dedicated to hair pulling help.
APA Reference
Gluck, S. (2022, January 10). Hair Pulling Help. Trichotillomania Support, HealthyPlace. Retrieved on 2023, October 1 from https://www.healthyplace.com/ocd-related-disorders/trichotillomania/hair-pulling-help-trichotillomania-support
Last Updated: January 15, 2022