4 Reasons Why It's Okay to Seek Mental Health Help
Here's what's happening on the HealthyPlace site this week:
---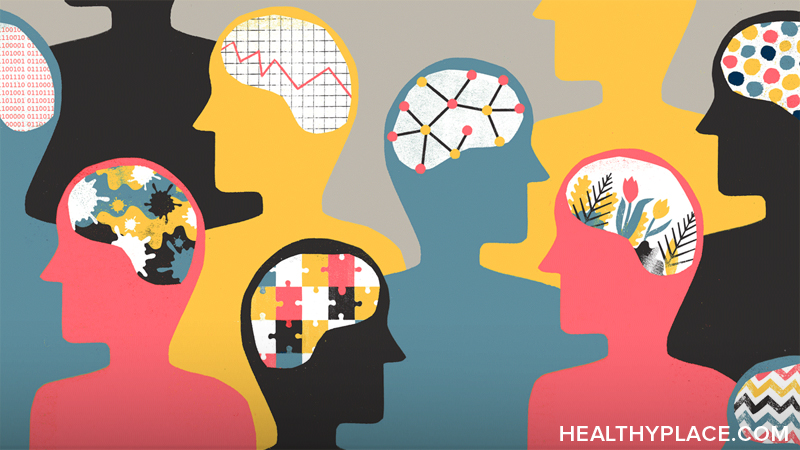 4 Reasons Why It's Okay to Seek Mental Health Help
Many challenging events are happening in society right now. Outside of that, people face individual stressors and challenges. If you are experiencing difficulties for any reason, seeking mental health help can bring great relief. If you have been thinking of doing so but have been unsure, consider these four reasons to seek mental health help.
Four Reasons Why Seeking Mental Health Help is Okay
Mental health struggles are part of being human. It's okay not to be okay. We all experience difficulties sometimes. No one is alone in this.
Our thoughts are often untrustworthy. We all have a negativity bias, a tendency to experience automatic negative thoughts about ourselves and the world. Our mental health takes a hit when we get stuck in these thoughts, believing them to be true just because we think them.
Thoughts, emotions, and actions aren't permanent. It can feel like things will never get better, that our circumstances or aspects of our inner life are just doomed to stay the same. Research-based therapies like cognitive-behavior therapy (CBT), dialectical behavior therapy (DBT),   acceptance and commitment therapy (ACT) and many more prove otherwise.
It's a sign of strength. Reaching out to a friend or mental health professional isn't sign of weakness—quite the opposite, it's a sign of strength, an indicator that you want to feel better and are willing to take action to get better.
Other Articles Dealing with Mental Health Help
Your Thoughts
Today's Question: : If you've reached out to anyone for mental health help, what has your experience been like? We invite you to participate by sharing your thoughts, experiences, and knowledge HealthyPlace Facebook page.
From the HealthyPlace Mental Health Blogs
On all our blogs, your comments and observations are welcomed.
Feel free to share your thoughts and comments at the bottom of any blog post. And visit the mental health blogs homepage for the latest posts.
------------------------------------------------------------------
Most Popular HealthyPlace Articles Shared by Facebook Fans
Here are the top 3 mental health articles HealthyPlace Facebook fans are recommending you read:
If you're not already, I hope you'll join us/like us on Facebook too. There are a lot of wonderful, supportive people there.
------------------------------------------------------------------
Mental Health Quote
"It is hard to be accused of manipulation when really it's a scream for love."
Read more borderline quotes.
------------------------------------------------------------------
That's it for now. If you know of anyone who can benefit from this newsletter or the HealthyPlace.com site, I hope you'll pass this onto them. You can also share the newsletter on any social network (like facebook or stumbleupon) you belong to by clicking the links below. For updates throughout the week, follow HealthyPlace on Twitter or become a fan of HealthyPlace on Facebook. Also, check out HealthyPlace on Instagram and YouTube.
APA Reference
Peterson, T. (2020, June 22). 4 Reasons Why It's Okay to Seek Mental Health Help, HealthyPlace. Retrieved on 2023, December 1 from https://www.healthyplace.com/other-info/mental-health-newsletter/4-reasons-why-its-okay-to-seek-mental-health-help
Last Updated: June 23, 2020