Being Crazy vs Mental Illness
Here's what's happening on the HealthyPlace site this week: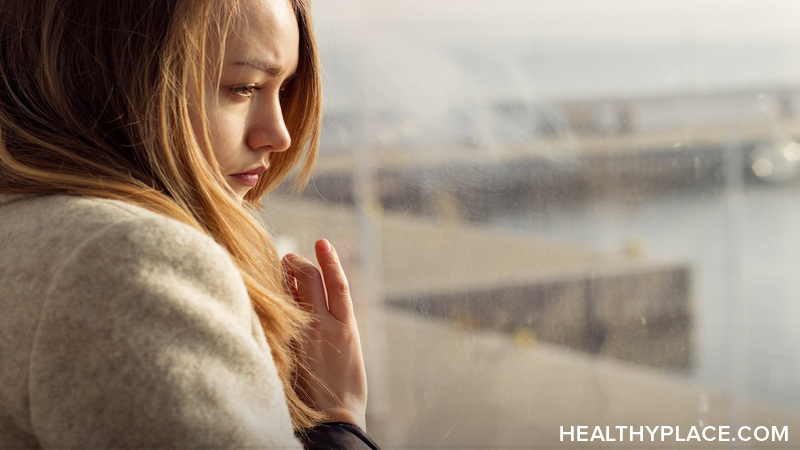 Being Crazy vs Mental Illness
A year after it was written, 2,000+ people have read "Are Bipolars Crazy? I Am." by Breaking Bipolar blog author, Natasha Tracy. To this day, people still come and leave comments on that article. It resonates with them. Why?
In the article, Natasha admits to being crazy. The dictionary definition of crazy is a person who perceives reality in an unexpected way. And she admits to fitting in that category. But mentally ill? "There's nothing wrong with me," writes Natasha. "There is something wrong with my brain."
Stigma: A Change in the Way We Perceive Mental Illness
Since our mental health website came on the scene over 10 years ago, I have seen a change in the tone of emails from people coming here. In the beginning, we would get dozens of emails a month from people with bipolar disorder, depression, OCD and other mental illnesses indicating they were secretive and ashamed about having a psychiatric disorder. Today, many email writers are "out."
Does that mean stigma surrounding mental illness has greatly diminished or disappeared? I can't say that. Many who do and don't have a mental illness still perceive it as something bad, something to ridicule or be ashamed of. On the other hand, there are thousands upon thousands of people on the Internet and in the media who have a mental illness and are talking about openly. They accept they have a mental illness and realize it doesn't diminish who they are as a human being. That's progress. That's a good thing.
Stigma of Mental Illness
------------------------------------------------------------------
From HealthyPlace Mental Health Blogs
Your comments and observations are welcomed.
Feel free to share your thoughts and comments at the bottom of any blog post. And visit the mental health blogs homepage for the latest posts.
If you know of anyone who can benefit from this newsletter or the HealthyPlace.com site, I hope you'll pass this onto them. You can also share the newsletter on any social network you belong to by clicking the links below. For updates throughout the week, follow HealthyPlace on Twitter or like HealthyPlace on Facebook.
APA Reference
Staff, H. (2011, June 17). Being Crazy vs Mental Illness, HealthyPlace. Retrieved on 2023, November 28 from https://www.healthyplace.com/other-info/mental-health-newsletter/being-crazy-vs-mental-illness
Last Updated: February 2, 2023