Managing Depression Over the Holidays
HealthyPlace Mental Health Newsletter
Here's what's happening on the HealthyPlace site this week: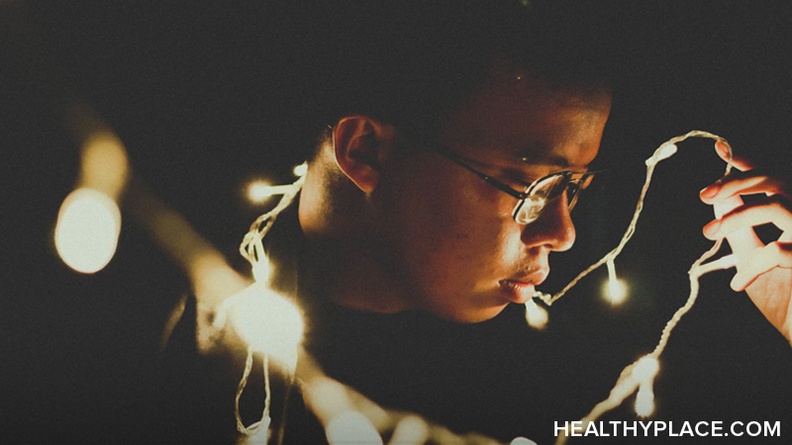 Ideas for Managing Depression Over the Holidays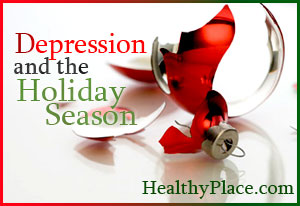 "I hate the holidays. Can't wait till they are over," @miss_rib tells HealthyPlace on Twitter. For many people with a mental health condition, the holidays mean added stress and an increase in depression symptoms. Some of it may be attributed to seasonal affective disorder or winter blues, but running around handling holiday details as well as dealing with relatives or friends you'd rather keep at arms length really can jack up those anxiety and depression symptoms. So what can you do? Here are some suggestions for managing depression over the holidays from our Twitter followers:
Get lots of sleep. Take your meds :-) That reduces depression during holidays. Ease into events you want to be at! @asherspappy
Focusing on the things that make you smile regardless of season - finding one thing in each day that brings you joy. @therapylinq
I try to tune out all the commercial aspects of the holidays and focus on what's important religiously. @timothyhill64
I isolate hoping that not going to holiday events will lessen the anxiety, depression. It only exacerbates problems. @anita_relax
@calmmindkitchen: I keep eating foods that nourish my brain and body, as opposed to the traditional unhealthy fare.
And finally this tip for managing depression over the holidays from @michandwalker: Would more sunshine help? We should work from a sunny spot in the Carribean I think :)
What about you? How do you deal with depression around the holidays? We invite you to participate by commenting and sharing your feelings, experiences and knowledge on the HealthyPlace Facebook page.
Related Depression Treatment Information
HealthyPlace.com Wins Major eHealthcare Leadership Awards
It's always nice to be recognized. This is the third year in a row the HealthyPlace.com Mental Health Website has won eHealthcare Leadership Awards. We're proud of what we're doing and grateful to all the people, including our mental health bloggers, who work hard to produce a great website every day. HealthyPlace won Gold medals for Best Overall Health Site and Best Healthcare Content.
Help Spread Awareness of Mental Illness
Get Our Mental Health Blog Widget
Nearly 100 sites and blogs are helping spread awareness of mental illness. How about putting our mental health blogs widget on your website, blog or social page? The latest HealthyPlace blog headlines appear as soon as the articles are posted on our site. Just click "Get Widget" at the bottom of the widget, grab the embed code and paste it into your page. You'll also see embed links for Wordpress, Blogger, Linkedin and other social sites there.
As a bonus, put the blogs widget on your site or blog, email us (info AT healthyplace.com) with a page link where it appears, and we'll give a shoutout to your site, blog, or social site on our Facebook and Twitter pages.
------------------------------------------------------------------
Share our Stories
At the top and bottom of all our stories, you'll find social share buttons for Facebook, Google+, Twitter, Pinterest and other social sites. If you find a particular story, video, psychological test or other HealthyPlace feature helpful, there's a good chance others in need will too. Please share.
We also get many inquiries about our linking policy. If you have a website or blog, you can link to any page on the HealthyPlace website without asking us beforehand.
------------------------------------------------------------------
Most Popular HealthyPlace Articles Shared by Facebook Fans
Here are the top 3 mental health articles HealthyPlace Facebook fans are recommending you read:
If you're not already, I hope you'll join us/like us on Facebook too. There are a lot of wonderful, supportive people there.
---
---
Mental Health Experiences
Share your thoughts/experiences with any mental health subject, or respond to other people's audio posts, by calling our toll-free number (1-888-883-8045).
You can listen to what other people are saying by clicking on the gray title bars inside the widgets located on the "Sharing Your Mental Health Experiences" homepage, the HealthyPlace homepage, and the HealthyPlace Support Network homepage.
If you have any questions, write us at: info AT healthyplace.com
------------------------------------------------------------------
From the HealthyPlace Mental Health Blogs
Your comments and observations are welcomed.
Feel free to share your thoughts and comments at the bottom of any blog post. And visit the mental health blogs homepage for the latest posts.
Guiding Aspergers' Teens Within Opposite Sex Relationships
Opposite sex relationships among older teens with Aspergers' Syndrome present opportunities for growth and areas of special challenge. The Parent Coach, Dr. Steven Richfield, has advice for parents of teens with Aspergers as they head into the dating arena.
That's it for now. If you know of anyone who can benefit from this newsletter or the HealthyPlace.com site, I hope you'll pass this onto them. You can also share the newsletter on any social network (like facebook, stumbleupon, or digg) you belong to by clicking the links below. For updates throughout the week:
APA Reference
Staff, H. (2012, November 28). Managing Depression Over the Holidays, HealthyPlace. Retrieved on 2023, December 5 from https://www.healthyplace.com/other-info/mental-health-newsletter/managing-depression-over-the-holidays
Last Updated: November 30, 2021