Mental Health Awareness Month: What Should We be Aware Of?
HealthyPlace Mental Health Newsletter
Here's what's happening on the HealthyPlace site this week: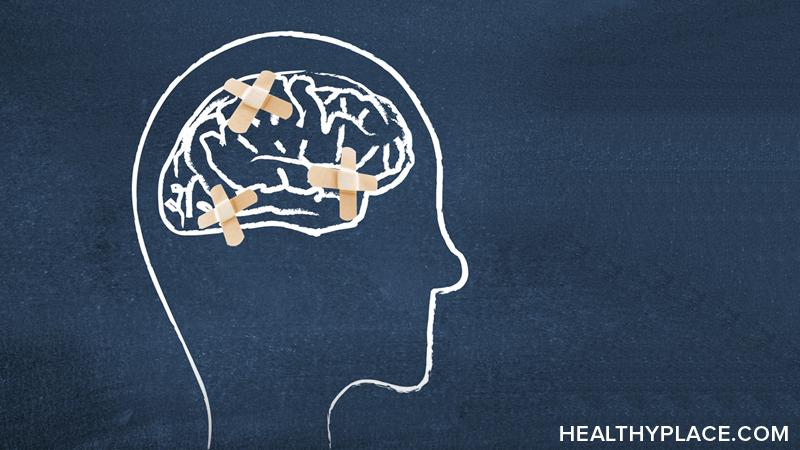 Mental Health Awareness Month: What Should We be Aware of?
The entire month of May is devoted to mental health awareness. That's amazing, given that not too long ago, terms like "mental illness" and even "mental health" were taboo. Having a month dedicated to mental health means that the topic is becoming acceptable to discuss in more than a hushed whisper behind closed doors. But what, exactly, are we supposed to be aware of during Mental Health Awareness Month?
Mental Health Awareness Month is about many different concepts. Some of the things to which the month of May calls attention include:
Understanding that mental health is in reach of everyone and that mental illness and mental health aren't opposite states of existence
Realizing the facts about mental health in order to increase empathy and understanding
Becoming aware of seeing a person first, rather than focusing on an illness

It could be said that Mental Health Awareness Month is about reducing mental health stigma. While true, it's incomplete.
Mental Health Awareness Month is about knowing how to improve or maintain our psychological wellbeing. It means having a fresh perspective on each other and what makes us mentally healthy. It's about celebrating that we have a Mental Health Awareness Month so people can learn how to thrive and live fully, even with mental health challenges.
Related Articles Dealing with Mental Health Awareness
Your Thoughts
Today's Question: What would you like people to be aware of during Mental Health Awareness Month? We invite you to participate by commenting and sharing your feelings, experiences and knowledge on the HealthyPlace Facebook page and on the HealthyPlace Google+ page.
---
---
Share our Stories
At the top and bottom of all our stories, you'll find social share buttons for Facebook, Google+, Twitter, Pinterest and other social sites. If you find a particular story, video, psychological test or other HealthyPlace feature helpful, there's a good chance others in need will too. Please share.
We also get many inquiries about our linking policy. If you have a website or blog, you can link to any page on the HealthyPlace website without asking us beforehand.
Most Popular HealthyPlace Articles Shared by Facebook Fans
Here are the top 3 mental health articles HealthyPlace Facebook fans are recommending you read:
If you're not already, I hope you'll join us/like us on Facebook too. There are a lot of wonderful, supportive people there.
------------------------------------------------------------------
From the HealthyPlace Mental Health Blogs
On all our blogs, your comments and observations are welcomed.
Feel free to share your thoughts and comments at the bottom of any blog post. And visit the mental health blogs homepage for the latest posts.
------------------------------------------------------------------
Stand Up for Mental Health
Thousands Have Joined the Stand Up for Mental Health Campaign
But we still need you. Let others know there's no shame in having depression, anxiety, bipolar disorder, trichotillomania, OCD, ADHD, schizophrenia or any other mental illness.
Join the Stand Up for Mental Health campaign. Put a button on your website or blog (buttons for family members, parents, mental health professionals and organizations too). We also have covers for Facebook, Twitter and Google+.
------------------------------------------------------------------
Latest Mental Health News
These stories and more are featured on our mental health news page:
Recent Cancer Diagnosis Associated With Increased Risk Of Mental Health Disorders
Group Activities Reduced Depressive Symptoms Among Older People With Dementia
Yoga And Aquatic Exercise Can Help Combat MS Symptoms
PTSD Could Be Prevented With Gut Microbes, Study Suggests
Binge Drinking May Be Encouraged By Cycle Of Stress And Reward
Friends Better Than Morphine: Larger Social Networks Release More Pain-Killing Endorphin
Exercise Genes? Study Suggests Certain People With Depression May Benefit From Exercise
Mindfulness-Based Cognitive Therapy Linked To Reduced Depressive Relapse Risk
That's it for now. If you know of anyone who can benefit from this newsletter or the HealthyPlace.com site, I hope you'll pass this onto them. You can also share the newsletter on any social network (like facebook, stumbleupon, or digg) you belong to by clicking the links below. For updates throughout the week:
APA Reference
Peterson, T. (2016, June 3). Mental Health Awareness Month: What Should We be Aware Of?, HealthyPlace. Retrieved on 2022, August 12 from https://www.healthyplace.com/other-info/mental-health-newsletter/mental-health-awareness-month-what-should-we-be-aware-of
Last Updated: February 18, 2022