You Can Be Self-Confident When You Live with Mental Illness
Here's what's happening on the HealthyPlace site this week:
---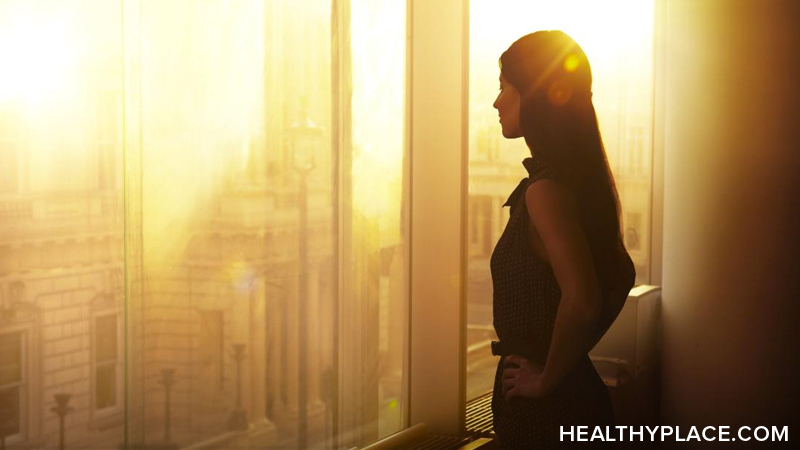 You Can Be Self-Confident When You Live with Mental Illness
"Believe in yourself," they say. If you live with a mental health disorder, you might have well-meaning friends and family members who try to encourage you.
Yet the nature of mental health disorders can make it difficult to have self-confidence. It's hard to feel sure of yourself when mental illness looms over you. Mental illness in general
makes you question yourself, wondering if you're thoughts and feelings are "normal"
zaps your energy, making you feel "lazy" or "worthless"
interferes in your ability to take actions you want to take
These are a few ways in which mental disorders interfere with self-confidence. Despite these things, you can believe in yourself and act with confidence. Try these tips:
When you find yourself questioning your thoughts, acknowledge them, but don't get stuck there. Examine your goals and things you can do to achieve them regardless of what your thoughts are telling you.
Drop labels like "lazy" and "worthless." Focus on self-care, including rest, exercise, and nutrition.
Know what's important to you, and define goals accordingly. Then, create an action plan that involves taking small steps every day to achieve it.
Mental illness can affect your life, but you can move forward and live well despite it. It is this that hones self-confidence.
Related Articles Dealing with Mental Illness and Self-Confidence
Your Thoughts
Today's Question: In what ways has mental illness affected your self-confidence? We invite you to participate by sharing your thoughts, knowledge, and experiences on the HealthyPlace Facebook page and on the HealthyPlace Google+ page.
---
---
From the HealthyPlace Mental Health Blogs
On all our blogs, your comments and observations are welcomed.
Feel free to share your thoughts and comments at the bottom of any blog post. And visit the mental health blogs homepage for the latest posts.
------------------------------------------------------------------
From HealthyPlace YouTube Channel
What Does a Bipolar Depressive Episode Feel Like?
After a recent bipolar depressive episode, I realized it was time to open up about what a bipolar depressive episode feels like from my point of view. As optimistic as I try to be about my experience living with bipolar 2 disorder, I cannot ignore the pain of depression..
------------------------------------------------------------------
Most Popular HealthyPlace Articles Shared by Facebook Fans
Here are the top 3 mental health articles HealthyPlace Facebook fans are recommending you read:
If you're not already, I hope you'll join us/like us on Facebook too. There are a lot of wonderful, supportive people there.
------------------------------------------------------------------
Mental Health Quote
"The darkest place I've ever seen was inside me, and nothing scared me more."
Read more mental health quotes.
------------------------------------------------------------------
That's it for now. If you know of anyone who can benefit from this newsletter or the HealthyPlace.com site, I hope you'll pass this onto them. You can also share the newsletter on any social network (like facebook, stumbleupon, or google+) you belong to by clicking the links below. For updates throughout the week, circle HealthyPlace on Google+, follow HealthyPlace on Twitter or become a fan of HealthyPlace on Facebook. Also, check out HealthyPlace on Pinterest and share your mental health pins on our Share Your Mental Health Experiences board.
back to: HealthyPlace.com Mental-Health Newsletter Index
APA Reference
Peterson, T. (2017, June 5). You Can Be Self-Confident When You Live with Mental Illness, HealthyPlace. Retrieved on 2023, December 4 from https://www.healthyplace.com/other-info/mental-health-newsletter/you-can-be-self-confident-when-you-live-with-mental-illness
Last Updated: June 6, 2017