What is Expressive Arts Therapy and How Does It Work?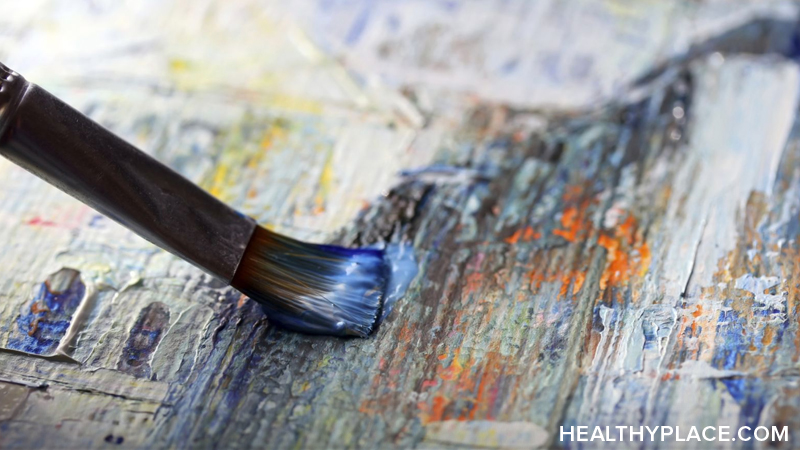 Expressive arts therapy is a form of client-centered therapy that uses artistic expression to help people resolve trauma and process difficult emotions. This kind of therapy takes many forms, but the main areas of expression are dance therapy, art therapy and music therapy. Activities in expressive arts therapy may also include poetry, meditation, journal writing and improvised drama – all with the goal of cultivating a deeper relationship between the conscious and unconscious self. Expressive arts therapists believe that by bridging this gap, we can advance our psychological, cognitive and physical wellbeing.
What Is Expressive Arts Therapy?
Expressive arts therapy aims to bridge the gap between the conscious and unconscious using mediums such as painting, drawing, music, drama, poetry and other creative pursuits. It can help people externalize – rather than internalize – difficult emotions. It doesn't matter whether or not you have artistic talent – expressive arts therapy is about the process of creating rather than the finished result.
Expressive arts therapy is empowerment-based, strengths-focused and client-centered. Some of its main benefits include:
Helps you communicate without words
Can help you uncover emotions that are deeper than surface-level
Your therapist is able to observe and monitor your therapeutic progress
Increases self-awareness and understanding
Allows you to observe painful memories and images objectively, from a distance, rather than feeling they are a part of you
Enhances sensory experiences and makes you feel more connected to the world around you
Supports integrative learning
Expressive arts therapy is mainly used in the treatment of
What Is the Core Belief of Expressive Arts Therapy?
Expressive therapy emphasizes the role of the unconscious mind and helps bring buried emotions back to the surface. However, expressive arts therapy is not about creating a masterpiece – it's main focus is the healing process of expression, not the end result.  
Expressive arts therapy also focuses on creative connection: the idea that we can express inner feelings by creating outer forms. Each modality is unique and tailored to the individual, so you will not have to take part in activities that feel uncomfortable to you, or that you don't feel you will benefit from.  
Expressive Arts Therapy Activities and Techniques
Expressive art therapy activities should be practiced with guidance from a qualified therapist if you want to reap the true benefits of this approach. Your therapist will listen, validate your emotions and offer suggestions to help you deal with your experiences through expressive arts activities. He or she will then watch you create something and help you decipher what it means and how it has or has not helped you.
However, there are creative pursuits you can engage in at home to help you process thoughts and feelings. Here are some expressive art therapy activities to try when you're feeling overwhelmed by your emotions:
Create an "emotion wheel" using colors to describe your feelings
If you struggle to sit still to meditate, try a meditative drawing or painting. Painting-by-numbers books can be useful for those who need clear instructions
Draw your emotions, focusing entirely on what you're feeling in the moment
Write a letter to someone with no intention of sending it
Create a sculpture of your family, or to represent an important relationship in your life
Choreograph a dance routine to a song that expresses how you feel
Expressive arts therapy is often misunderstood. It is not simply drawing and painting, and it is not just for children. It can be used in a variety of different settings and scenarios, including helping veterans recover from trauma, improving body image in teens and providing children with ADHD the tools to effectively manage their behavior. Like all forms of therapy, it is the process that is important.
APA Reference
Smith, E. (2019, October 9). What is Expressive Arts Therapy and How Does It Work?, HealthyPlace. Retrieved on 2023, December 5 from https://www.healthyplace.com/other-info/mental-illness-overview/what-is-expressive-arts-therapy-and-how-does-it-work
Last Updated: October 15, 2019