What Is a Parenting Plan and How Do I Make One?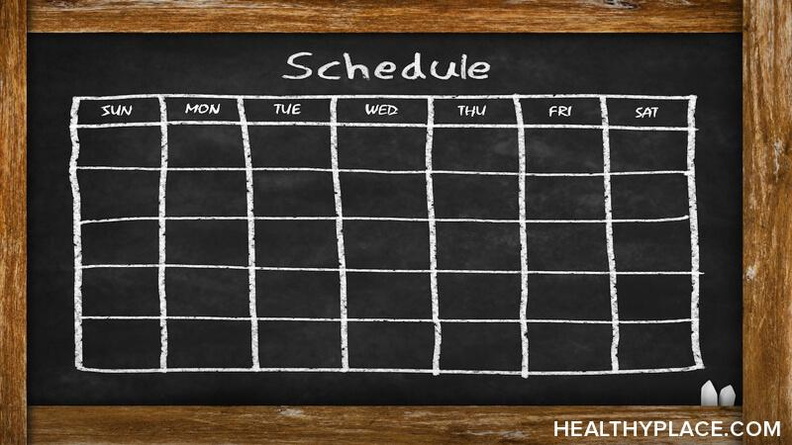 A parenting plan is a legal document that establishes the custody agreement between a child's divorcing parents. Parenting plans are created for the child rather than for the parents. The purpose of such a plan is to help this new family life run smoothly so children thrive after the divorce. The agreement allows kids to have two parents who are active and involved in their lives. The spirit of a parenting plan is to allow children to have positive relationships with both parents, guilt-free and without interference from either parent.
Parenting plans are crafted when parents are separated before a divorce is final. This is an incredibly stressful period for each parent and their children; therefore, there are different ways you can make one.
When a divorce is friendly and you and your ex are cooperating, the two of you can work together to write a co-parenting agreement. However, in many cases, parents are too emotional to plan for custody arrangements without help. If that's the case for you, you can work with a mediator, an attorney, or a co-parenting counselor to craft an agreement ("Do We Need Co-Parenting Counseling, Therapy or Mediation?").
Parenting plans seek to ensure the best interest of the children. Here's what that looks like.
What You Need to Include in Your Parenting Plan
Certain elements are recommended for parenting agreements. According to Dr. Edward Kruk (2015), president of the International Council on Shared Parenting, five important elements must be included in a parenting plan:
A general opening statement establishing cooperation in shared parenting
Specific details about time-sharing and residential arrangements
Sharing of all parenting responsibilities (education, medical needs, etc.)
Particulars such as where the kids will be on holidays and special days (like no-school days)
The length of time the agreement is good for and when it will be revised
These items are essential for any parenting agreement. There are other items, too, that are recommended:
Financial responsibilities of each parent
Who will make medical decisions
What schools the kids will attend
What activities they can do and how you and your ex will handle the logistics
How transportation between homes will take place
Parental drug and alcohol restrictions
When and if a parent can have a date over when the kids are there
Smaller details (will the kids transport clothing and supplies back and forth, or will each parent have what they need?)
When creating your co-parenting agreement, consider your children's ages. What is best for a toddler will be different from a teenager, for example. What will work to accommodate their unique needs? Do your kids have special needs? Factor that into your plan, too.
With these elements in mind, let's look at what parenting plans are like.
Parenting Plan Examples
A parenting plan is an official, legal document. It begins with details like parents' names and birthdates, the names and birthdates of the children, and other legal information. Usually, you'll then see a written explanation of the custody arrangement, including the amount of time your children will be with each of their parents, the daily arrangements, and the holiday schedule.
Some agreements are simple and straightforward. These are easy to reference and follow, but they can be too open to interpretation. Other agreements are detailed and all-inclusive. These leave little to chance but can be cumbersome to read and implement.
Many plans include a calendar complete with details regarding when kids are with which parent and transportation notes. Known activities and school vacations are also included. This type of plan can be handy because details are determined when the plan is made rather than negotiated later.  
Other parenting plan examples exist. There are plans for different:
Types of custody
Developmental stages
Geographic locations
Natures of divorce (contentious versus cooperative)
Tips to Help You Create the Best Parenting Plan for Your Children
The healthiest parenting plans share certain features. Consider these tips to help all of you transition positively into your new arrangement:
Make your plan detailed; it's less stressful in the long run.
Be flexible so you can adjust when needed.
List what you want to avoid (like belittling the other parent in front of the kids).
Specify what must be honored (upholding time agreements, for example)
Follow the plan for at least six months and then revisit it to make needed changes.
Your parenting plan is a road map to guide you down the best path for your children. The pathway to success is a parenting agreement that is sufficiently detailed and kid-centered. Your plan is the answer to the central question: How will two separate parents care for the children they share and love?
See Also:
APA Reference
Peterson, T. (2022, January 17). What Is a Parenting Plan and How Do I Make One?, HealthyPlace. Retrieved on 2023, December 9 from https://www.healthyplace.com/parenting/co-parenting/what-is-a-parenting-plan-and-how-do-i-make-one
Last Updated: January 17, 2022