Stigma and Discrimination: The Effect of Stigma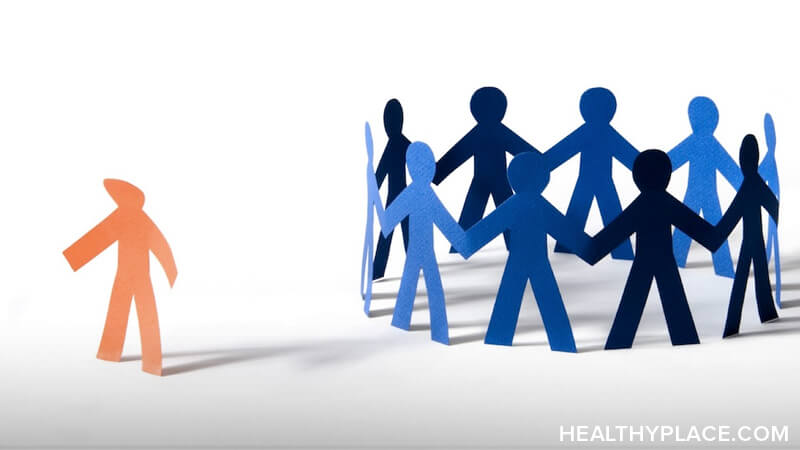 Stigma and discrimination go hand-in-hand, especially when it comes to mental illness. According to the Wisconsin United for Mental Health website, ". . . people with a mental illness would rather tell their employers they have committed a petty crime and were in jail than admit to being in a psychiatric hospital." Herein lies the core effect of stigma associated with mental health issues – discrimination and diminished self-worth.
Frequently, stigma against people with mental health disorders involves the propagation of inaccurate and negative perceptions – namely by the media. Movies and other media platforms often portray those with mental illness as violent, incompetent and disdainful. The perpetuation of hurtful and inaccurate stereotypes by the media is especially harmful because of the profound role it has in shaping and influencing social mores and attitudes. Whether consciously or not, the community as a whole ingests these negative attitudes, which they then use to stigmatize those with mental disorders.
Effect of Stigma on People With Mental Illness
The effect of stigma on people dealing with mental health issues is as painful as the mental disorders themselves. The stigma causes society to develop the following attitudes and actions toward people with mental illness:
Fear
Mistrust
Prejudice
Violence against those with mental disorders
The effect of stigma on people living with mental illness causes them to:
Develop an intense fear of "coming out"
Delay seeking necessary mental health care
Develop a practice of self-stigmatization
Endure discrimination
Self-stigmatization occurs when people with mental illness internalize the negative perceptions and stereotypes that are prevalent in society. This results in low self-esteem and robs them of quality of life.
Stigma and Discrimination
Living in the Shadows
Even in this enlightened day and age, people with mental illness feel they must live in the shadows for fear of stigma and discrimination. In fact, although it's estimated that nearly 50 million Americans live with a mental illness, fewer than half of those with a serious disorder seek proper treatment. What's more, many of those who do seek mental health services expend a significant amount of time and energy ensuring their condition remains a secret.
It's time to stop the stigma and discrimination against those with mental health issues. Find out how you can help.
APA Reference
Gluck, S. (2019, October 23). Stigma and Discrimination: The Effect of Stigma, HealthyPlace. Retrieved on 2023, December 9 from https://www.healthyplace.com/stigma/stand-up-for-mental-health/stigma-and-discrimination-the-effect-of-stigma
Last Updated: October 23, 2019