Books on Schizophrenia
MUST HAVES for People with Schizophrenia, Schizoaffective,
and other Thought Disorders
My Schizophrenic Life: The Road To Recovery From Mental Illness
By: Sandra MacKay

Sandra MacKay was interviewed at HealthyPlace Mental Health TV Show. She talked about her firsts symptoms of paranoia and hallucinations at age 15, and the long road to her recovery to the present day.

"After Her Brain Broke: Helping My Daughter Recover Her Sanity
by: Susan Inman
buy the book 
Author Susan Inman was our guest on the HealthyPlace Mental Health TV Show. Her daughter suffered from severe psychosis and was later diagnosed with Schizoaffective Disorder. Susan discusses the toll severe mental illness took on her and her family, finding the right treatment, and the tools she used to save her daughter's sanity as well as manage her own. 

Surviving Schizophrenia: A Manual for Families, Patients, and Providers
By E. Fuller Torrey
buy the book
Reader Comment: "This book is an absolute must for any family dealing with schizophrenia. Our son was diagnosed 7 years ago and this book was recommended by his psychiatrist."

Ben Behind His Voices: One Family's Journey from the Chaos of Schizophrenia to Hope
By: Randye Kaye
buy the book 
Ms. Randye Kaye is the author of Mental Illness in the Family Blog. In this book, Kaye encourages families to stay together and find strength while accepting the reality of a loved one's illness; she illustrates, through her experiences as Ben's mother, the delicate balance between letting go and staying involved.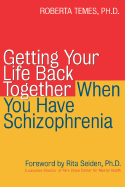 Getting Your Life Back Together When You Have Schizophrenia
By: Roberta Temes
buy the book 
Reader Comment: "An excellent easy to read book that helps those who have this devestating illness, and their family members."

What A Life Can Be: One Therapist's Take on Schizo-Affective Disorder
By: Carolyn Dobbins
buy the book 
Reader Comment: "Carolyn writes with sensitivity, confidence, sincerity, and great perceptiveness. She acknowledges the problems of disclosure because of stigma and ignorance but also the value in openness to help others."

Schizophrenia For Dummies
By: Jerome Levine, Irene S. Levine
buy the book 
Reader Comment: "This book explains basic facts and offers immediate support and resources. It is a clearinghouse without a toll-free number."

When Someone You Know Has a Mental Illness: A Handbook for Family, Friends and Caregivers
By: Rebecca Woolis, Agnes Hatfied
buy the book 
Reader Comment:
This book contains what so many mental health books lack: advice.

A Beautiful Mind: The Life of Mathematical Genius and Nobel Laureate John Nash
By: Sylvia Nasar
buy the book
Reader Comment: This great biography describes the very bizarre genius from his days in a small West Virginia town, through his undergrad days in a very sooty, unhealthy Pittsburgh, just after WW2, all the way thru his very humorous Nobel Speech ('Now, maybe I'll be able to get a credit card!')."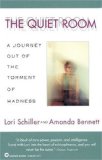 The Quiet Room: A Journey Out of the Torment of Madness
By: A. Lori, Bennett Schiller
buy the book
Reader Comment: "Lori Schiller does an excellent job of describing the world of the schizophrenic mental patient and mental hospitals in much descriptive detail as she experienced it during the 1980s."
APA Reference
Tracy, N. (2007, March 6). Books on Schizophrenia, HealthyPlace. Retrieved on 2023, December 8 from https://www.healthyplace.com/thought-disorders/books/books-on-schizophrenia
Last Updated: June 9, 2019