Causes of Internet Addiction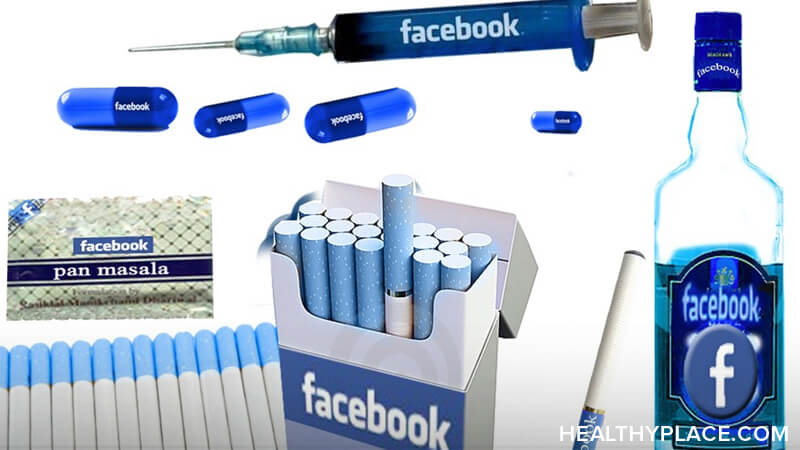 Theories about causes of Internet addiction and whether addiction to the Internet is similar to drug addiction or is it a tool to self-medicate symptoms of a mental disorder.
No one knows what causes a person to develop an addiction to the Internet, but there are several factors that have been proposed as contributing to the causes of Internet addiction.
What Causes Internet Addiction?
Internet addiction can be understood by comparing it to other types of addictions. Individuals addicted to alcohol or addicted to drugs, for example, develop a relationship with their "chemical(s) of choice" -- a relationship that takes precedence over any and all other aspects of their lives. Addicts find they need drugs merely to feel normal.
In Internet addiction, a parallel situation exists. The Internet -- like food or drugs in other addictions -- provides the "high" and addicts become dependent on this cyberspace high to feel normal. They substitute unhealthy relationships for healthy ones. They opt for temporary pleasure rather than the deeper qualities of "normal" intimate relationships. Internet addiction follows the same progressive nature of other drug addictions. Internet addicts struggle to control their behaviors, and experience despair over their constant failure to do so. Their loss of self-esteem grows, fueling the need to escape even further into their addictive behaviors. A sense of powerlessness pervades the lives of addicts.
Learn more about Signs of Internet Addiction.
Self-Medication: A Cause of Internet Addiction
Another possible cause of Internet addiction is that someone who has one addiction may be prone to become addicted to other substances or activities, including Internet use. People with other mental disorders or symptoms as depression, feelings of isolation, stress or anxiety, may "self-medicate" by using the Internet in the same way that some people use alcohol or abuse drugs to self-medicate the symptoms of their mental disorder.
One question that has not yet been answered concerning Internet addiction is whether it is a distinctive type of addiction or simply an instance of a new technology being used to support other addictions. For example, there are gambling casinos on the Internet that could reinforce a person's pre-existing gambling addiction. Similarly, someone addicted to shopping could transfer their addiction from the local mall to online stores. Persons addicted to certain forms of sexual behavior can visit pornography sites on the Internet or use chat rooms as a way to meet others who might be willing to participate in those forms of behavior. Researchers may need to determine whether there is such a disorder as "pure" Internet addiction.
Ed. Note: Internet addiction disorder is not listed in the mental health professional's handbook, the Diagnostic and Statistical Manual of Mental Disorders (DSM IV).
Sources:
Dr. Kimberly Young, Center for Online Addiction
APA Reference
Tracy, N. (2021, December 15). Causes of Internet Addiction, HealthyPlace. Retrieved on 2023, December 5 from https://www.healthyplace.com/addictions/internet-addiction/causes-internet-addiction
Last Updated: December 30, 2021