What to Expect From Your First TMS Treatment for Depression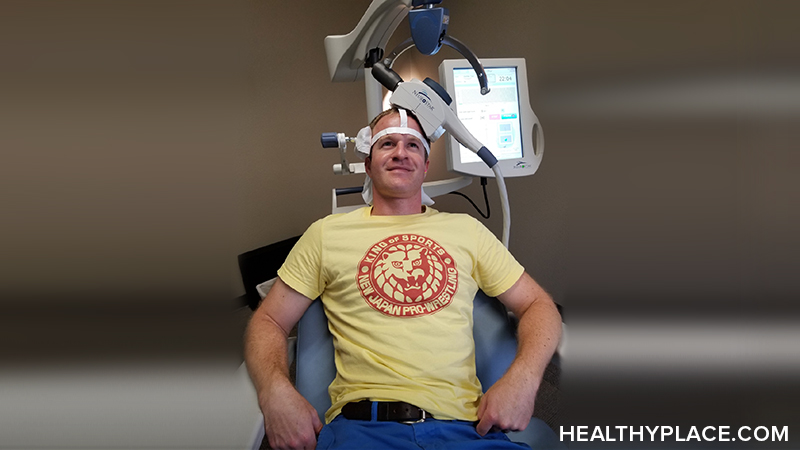 What is it like to get Transcranial Magnetic Stimulation (TMS) for depression? TMS is a noninvasive procedure that uses magnetic fields to stimulate nerve cells in the brain to improve symptoms of depression. Depression patients typically turn to TMS when other depression treatments have proved ineffective. That was my case.
If you're in that position and considering Transcranial Magnetic Stimulation, the first visit for TMS treatment can be a bit daunting. So I thought I'd share my experience with that and give you an idea of what it's all about.
Researching Transcranial Magnetic Stimulation
From my research, TMS is safe and effective. It's approved by the FDA for treatment of depression. Some statistics show as high as a 78% response rate to treatment.
After setting up my appointment with HPR, I went to the HPR Treatment Center located in Encinitas, CA. Depending on your location and doctor, HPR uses either Neurostar or Brainsway machines. There are the two best known products for TMS treatment. I have used Neurostar since 2014 and I know it works for me, so that's what I stick with. It's similar to antidepressants: if you know Zoloft works for you, there's no need to switch to Lexapro.
What is It Like to Get Transcranial Magnetic Stimulation?
On your first visit, your doctor will be there to explain how the TMS treatment works and perform a "mapping". During this process, they will measure the dimensions of your body to ensure the coil is placed in the right position. The doctor will also test your motor threshold. This is done by placing the coil on the motor strip of your brain, and looking for the lowest intensity pulse that will cause your thumb to move on its own. By measuring this power level, the doctor ensures you get an effective "dose" tailored for you that is not too strong to cause any problems.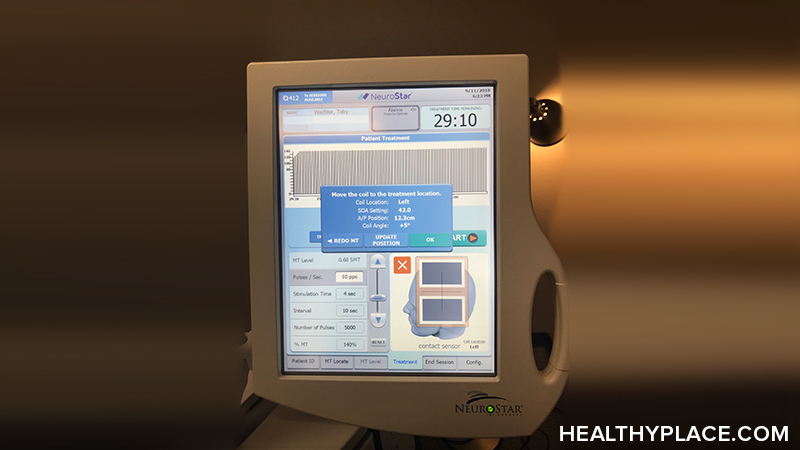 One you're properly mapped, this information is stored in the machine. Whenever you come in for depression treatment with TMS, the technician will be able to pull up your profile, and set up the session based on your specifications. Your technician is essential to the success of your treatment. The doctor will typically see you once a week, but your tech will see you five days a week as you undergo your full treatment course. It is their job to filter your updates back to the doctor, which provides valuable information on your progress. More importantly, your technician has seen many patients on a daily basis throughout their career. They've watched them gradually improve, and come out the other end with their depression lifted. Make a point to establish a friendly relationship with your tech, so they can provide you with the invaluable positive feedback and hope that is so essential to your treatment. Remember: they've seen lots of patients just like you, so trust in their experience.
The first step is to sit in the chair, and look at a dot across the room, centering it to your nose the best you can. This helps the technician start the proper alignment. The next step is this headstrap. The center line is another helpful part of the process for proper alignment. The strap will also be attached to the chair, which helps keep your head steady and ensures the location stays consistent during your treatment.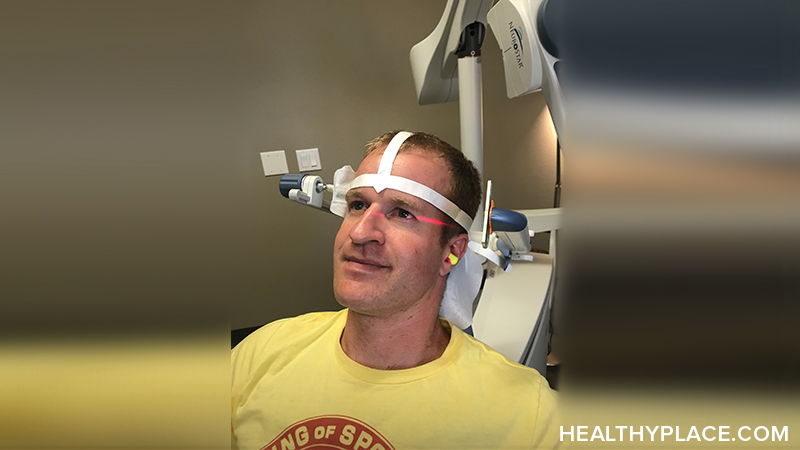 With the headstrap in place, a laser is used to line up your eye level correctly. This will make your vertical location perfect for the coil placement.
Watch My TMS Treatment Session
Now that everything is in place, you can start your TMS treatment for depression! Here's a quick clip of my TMS treatment session and what it sounds and feels like:
You just hang out for the duration of your TMS depression treatment time. HPR also has televisions available that swing out to face the patient in case you want to watch anything.
Once you're done, you get up and go about your day. You may feel a bit fuzzy for a bit right after treatment, but this is temporary. After a week or two, this will go away and your brain will adjust. One down, 35 more to go!
Toby Wachter is a patient advocate for TMS and other advanced depression treatments. You can visit his website at KickDepressionsAss.com, and follow him on Twitter at @TobyWachter. Toby wrote this sponsored post on behalf of HPR, which provides TMS in cities throughout the U.S.
APA Reference
Author, G. (2018, October 22). What to Expect From Your First TMS Treatment for Depression, HealthyPlace. Retrieved on 2022, August 11 from https://www.healthyplace.com/blogs/mentalhealthtreatmentcircle/2018/10/what-to-expect-from-your-first-tms-treatment-for-depression
Author: Guest Author
This can be a very helpful procedure, but it's one that comes with a lot of confusion, and misunderstandings. Very helpful to have a clear, honest perspective on this. Thanks for sharing.
Leave a reply