Terrible Legacy of Lake Alice Psychiatric Hospital
In Niuean, the message said: "I have been given electric shock by the people, Mum. The pain is very bad."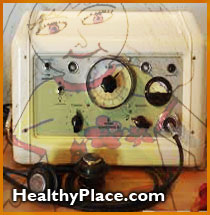 The writer: Hakeaga (Hake) Halo, then aged 13, writing to his grandmother in Auckland from Lake Alice Psychiatric Hospital near Wanganui in 1975. The medium: a speech bubble written in Niuean next to a smiling face at the end of a letter. In the letter itself the boy assured his family, in English, that the nurses and psychiatrists at Lake Alice were treating him well.
"You are not allowed to seal the letters, so they can read them and make sure nothing had been written bad about the staff and the hospital," he says. "If anything happens bad, they just rip it up and throw it in the rubbish. That happened to everyone that writes some letters. "You have to write a letter saying, 'No problem.' But all the time, deep down, you are still thinking and wondering, 'What can I do to get my message out to my parents?'
"I just praise the Lord for the guy that explained to me to draw a happy face at the end of the letter and write a message in Niuean in the speech bubble. They thought, 'He's just saying, Hi Mum'." Hake Halo's messages, with help from a courageous teacher at Lake Alice, Anna Natusch, eventually reached the Auckland Committee on Racism and Discrimination (Acord) and, through it, the Herald, which published a front-page story in December 1976.
The next month, the Government appointed a judicial inquiry. Although the judge, W. J. Mitchell, found that electric shocks were not used as a punishment, he confirmed that Halo was given shocks eight times, six of them without anaesthetic. A quarter of a century later, another Government finally apologised this month to Halo and 94 other "children of Lake Alice" who fought a four-year battle for compensation. The state has paid them $6.5 million, of which just over $2.5 million has gone to their lawyers.
The case is not just of historical interest. Electric shock treatment is still practised in 18 New Zealand public hospitals, although these days with anaesthetic. And it is doubtful whether we yet have the ideal answer for difficult children of the kind sent to Lake Alice.
Hake Halo was born in Niue in 1962 and adopted by his grandparents. The family moved to Auckland when he was 5 and he started school knowing no English. He suffered from epilepsy. He told the Weekend Herald this week: "They put me into a special class ... I couldn't speak English, so they said I'm a handicapped." Judge Mitchell's report said the boy was referred to the School Psychological Service because of "behavioural difficulties" in his first year of school. Two years later, he was admitted to the children's hospital for "hyperactivity."
After cutting his hand on a window when he was shut out of class, he was sent to a psychopaedic hospital. He changed schools, but began appearing on police files when he was just 11. "I was getting into trouble with the law all the time and stealing - mixing around with the wrong friends," he says. Judge Mitchell's report said that, at 13, Hake Halo threatened his mother with scissors and tied string around the neck of a baby cousin. He was sent to Owairaka Boys' Home, and soon afterwards to Lake Alice.
His psychiatrist there, Dr Selwyn Leeks, in a passage which outraged Acord, reported:
"He was to be a living memorial to the inadequacies of the immigration system in New Zealand. He behaved very much like an uncontrollable animal and immediately stole a considerable amount of staff money and stuffed it into his rectum. He was faecal smearing, attacking and biting all who came near him."
The medical records confirm that he had a course of electro-convulsive therapy (ECT). The way he describes it now, he actually got electric shocks of two kinds. When the shocks were for "treatment", the shock was so intense that he became unconscious instantly. In his report, Judge Mitchell accepted the psychiatrists' word that ECT always had this effect.
But Halo says there were other times when he did not lose consciousness, and felt "the worst pain that you can ever feel". "It just feels like someone is whacking your head with a sledgehammer, like someone whacking at full speed," he says. "There are purple lines going through your eyes, ringing in your ears at the same time.
"But the worst part is the pain. You are lying down, then your whole body is jumping up on the bed. Once they turn it off, you fall back down on the bed."
On these occasions, Halo believes that he did not have ECT at all, but what psychiatrists call "aversion therapy" - what you or I would call "punishment". He was alleged to have held a child's hand on a hot radiator, and to have bitten other children - claims he denies.
"I was named as an 'uncontrollable animal' in there. I swear to God I was never that."
He believes he was also given the drug paraldehyde as a punishment. This was injected just above the buttocks and was so painful that it was impossible to sit down for several hours. "Dr Leeks or the staff nurses will do it - Dempsey Corkran and Brian Stabb are the only two that I can remember," he says.
Before going to Lake Alice, he says, the epilepsy he had suffered in early childhood had gone. But after the electric shocks it returned, and he still suffers from both epilepsy and "these old attacks". He still suffers memory loss which began with the electric shocks. "You go to jobs, they tell you what to do, then you forget about it."
Halo is married with four children aged 8 to 19. He is now a lay preacher in the Church of God and works as a volunteer with the elderly. But throughout his life the memory loss and recurring epileptic fits have made it impossible for him to keep a job, apart from one seven-year stint at PDL Plastics "because the foreman understood my problems".
WHAT Lake Alice did to Halo and other children in the 1970s is in some ways unique. It became a psychiatric hospital only in 1966, and closed in 1999. The Child and Adolescent Unit was created in 1972, and closed in 1978 after the public horror aroused initially by the Halo case. Apart from the 95 former patients who have just won their case against the Crown, there may be around 50 others who were in the unit up to 1977, when Dr Leeks left. The Government is offering compensation to them, too, if they contact the Ministry of Health.
---
Shane Balderston, who was in the adolescent unit for a weight problem, says hearing people get electric shocks was "terrible". "I know one boy out there, he was a newcomer, he pinched money off the office table and stuck it up his bottom. He went for a shower one night and they found it, and he was sent to a room nude and got a needle in his testicles."
Warren Garlick, now an information technology consultant in Chicago, counts himself lucky for getting ECT without anaesthetic only once when he was in the unit between 1974 and 1977. He remembers being "thrown against the wall and given a chokehold" when he misbehaved.
Carl Perkins, later a member of the Maori reggae band Herbs, says several staff members once got him angry by tipping over a jigsaw and making him put it back together while he was in the unit in 1973. When one of them hit him on the head, he pushed the jigsaw off the table. One of the male nurses then jumped on him and gave him an injection of paraldehyde. Then he was wheeled into a bedroom and given an electric shock - the first of what he now believes was a series over the next two weeks. During that fortnight his grandfather visited, and was devastated to see a "zombie".
Perkins now plans to complain to the Law Society over the $2.5 million in fees and costs which the lawyers took out of this month's payment, and to lodge a claim with the Waitangi Tribunal to compensate for his "unlawful incarceration".
Sir Rodney Gallen, a former High Court judge who was hired to share out the $6.5 million among the claimants, concluded in his report that the children at Lake Alice "lived in a state of terror". "The administration of unmodified [without anaesthetic] ECT was not only common, but routine," he found. "What is more, it was administered not as a therapy in the ordinary sense of that word, but as a punishment ...
"Statement after statement claims that children were subjected to ECT administered to the legs. This seems to have occurred when children had run away from the hospital ... "Several claim, and there is corroboration from other unrelated statements, that ECT was administered to the genitals. This seems to have been imposed when the recipient was accused of unacceptable sexual behaviour."
Sir Rodney found that other punishments included injecting paraldehyde, solitary confinement without clothing, and in one horrifying case a 15-year-old boy was alleged to have been locked in a cage with an insane man. "He crouched in the corner being pawed by the particular inmate, screaming to be released." How could such things possibly have happened in God's own country?
Dr Leeks, now practising in Melbourne, is under legal advice not to talk because he faces possible disciplinary and legal actions now that the Government has admitted fault and apologised to his Lake Alice patients.
But he told the Weekend Herald: "The treatment itself is being grossly misrepresented, but aversion therapy - as it was given, not as it is said it was given - was fairly effective, and there was improvement, which didn't altogether last, for a large number of them. "For the ones who are complaining, it obviously didn't last, or didn't last as long as it might have. "The ones that had it are a relatively small number of the total youth that went through."
Dempsey Corkran, the charge nurse in the adolescent unit from 1974, says: "I worked for 34 years in that job [Lake Alice], and I felt really good about the things I did. Now I'm feeling like a criminal." Brian Stabb, who arrived from Britain as a long-haired 25-year-old nurse at about the same time Corkran took over, says Corkran made it clear there would be no more use of electric shocks as punishment. He says Corkran was "a superb model of nursing". "There was a family atmosphere, we became family figures," Stabb says. "Dempsey was the father figure, one of the female staff became the mother, I was a kind of big brother."
As in any family, there was discipline. Stabb remembers giving Hake Halo an injection after finding him in the corridor with a smaller boy. "He had his hand on the hot water pipe of the radiator and was burning the boy." Asked whether the injection was paraldehyde, he says: "It may have been ... When you have incidents of violence, especially ongoing, and you want to sedate the boy, paraldehyde was often the drug of choice."
Yet Stabb accepts that there was some cruelty. Once, he objected after he helped Leeks give an electric shock without anaesthetic to a youth who had run away. Leeks told him not to question his clinical judgment, and reminded Stabb that he lived in a hospital house. "I think that Dr Leeks put himself above being personally affected by administering such treatment, and in so doing, failed to recognise the development of his own sadism and that of some of the staff that worked for him."
STABB, who later blew the whistle publicly on "cultural safety" when he was a health tutor at Waikato Polytechnic in 1994, believes the main flaw in the system in the 1970s was that psychiatrists were "all-powerful". That has changed, he says. Nurses are now trained to question doctors rather than just carry out orders. ECT is now done with an anaesthetic. But it is still common. Margaret Tovey, who organised a recent national ECT seminar, says 18 public hospitals in New Zealand run ECT clinics.
"It is most commonly used for severe depressive disorders, and there are some cases in mania and schizophrenia where it may be an appropriate treatment as well," she says.
Dr Peter McColl, a psychiatrist at North Shore Hospital, says most clinics of any size would do two or three ECT sessions a week, with an 80-90 per cent success rate in jolting people out of depression. The Health and Disability Commissioner's office has received only four complaints about ECT since the office was set up in 1996. Three of those were too outdated to be considered, and the fourth is still being investigated.
With the old mental asylums gone, psychiatric patients have been moved into the community - a policy that Brian Stabb worries may have been pushed too far to save money. "If you look at the inpatient beds in New Zealand for 10 to 16-year-olds, in mental health units I doubt that you would have 12 to 14 beds," he says. He believes the best way to deal with difficult children is to work with the whole family.
---
In one community in Finland, he says, the incidence of schizophrenia was cut by 85 per cent over 10 years by sending in a team of mental health professionals to help families as soon as trouble started.
But Stabb also believes that there is still a place for asylums: "A place of rest and peace away from the community for a short period of time can be a healing experience."
The president of the Psychological Society, Dr Barry Parsonson, says "aversion therapy" is no longer an accepted procedure because people tend to revert to their old behaviour as soon as the punishment stops. Instead, he recommends finding ways to positively reinforce good behaviour.
None of these changes can restore peace of mind to the 150 teenagers, such as Hake Halo, whose lives were traumatised forever by what they experienced at Lake Alice. But perhaps the full realisation of what happened there may be a spur to finding better ways to help young people who get into trouble.
Lawyer Goes After Lake Alice Doctor
27.10.2001
By SIMON COLLINS
New Zealand Herald
The lawyer who won a $6.5 million payout for 95 former patients of Lake Alice Psychiatric Hospital says he is now "highly likely" to seek a criminal prosecution of the psychiatrist who was in charge of the hospital's adolescent unit, Dr Selwyn Leeks. The move, if accepted by the police, would mean extraditing Dr Leeks from Melbourne, where he now practises.
It follows a formal Government apology this month to the former patients, who all claim to have been given electric shock treatment or injections of a painful sedative, paraldehyde, as punishment for misbehaviour in the clinic during Dr Leeks' tenure between 1972 and 1977. Their Christchurch lawyer, Grant Cameron, has written to all the patients seeking their consent to pass their files to the police. "I believe there is a prima facie case to show that he [Dr Leeks] committed either 'assault on a child' or 'cruelty to children', both of which are offences under the Crimes Act," he said. "There are other offences relating to 'assault' which may also apply.
He said the case did not come under any of the categories where time limits on prosecutions apply.
"In a lot of these cases, the direct evidence of individuals is compelling, and in many cases it is corroborated.
"I think it is highly likely we will be lodging a complaint with the police."
He said complaints may also be laid against half a dozen other staff "who assisted in the application of ECT [electro-convulsive therapy] or gave it directly without a doctor, or gave paraldehyde in cases where they shouldn't have, or physically assaulted claimants or locked them away in solitary confinement in circumstances where there was no justification."
next: Testimony of John M Friedberg M.D. Neurologist
~ all Shocked! ECT articles
~ depression library articles
~ all articles on depression
APA Reference
Staff, H. (2001, October 27). Terrible Legacy of Lake Alice Psychiatric Hospital, HealthyPlace. Retrieved on 2023, December 11 from https://www.healthyplace.com/depression/articles/terrible-legacy-of-lake-alice-psychiatric-hospital
Last Updated: June 23, 2016