Depression Pictures of Famous People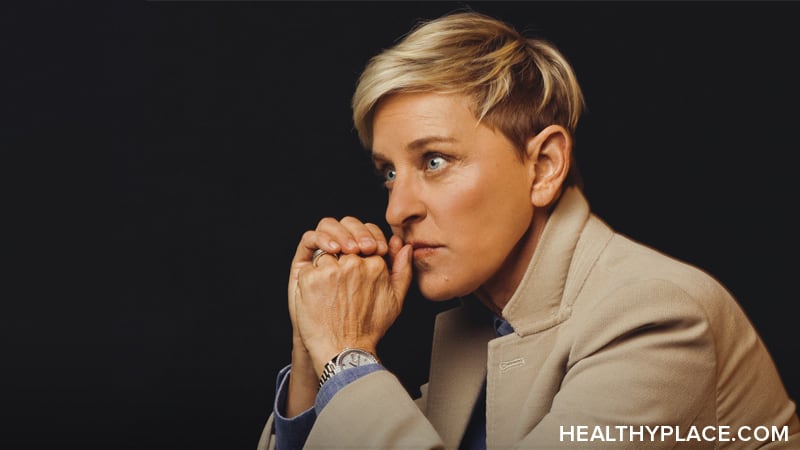 Depression pictures remind us that we are not alone in what we're going through. These depression images of famous people are a testament to the fact that anyone can experience major depression.
"Depression never discriminates," says Dwayne Johnson. Yes, "The Rock" experiences depression. Depression is a human condition, and it's an equal opportunity illness. While some people have more risk factors than others (genetics, trauma, a lack of protective factors all increase someone's risk), no one is immune to major depressive disorder. For The Rock, finally opening up (which is difficult, he admits, especially as a man) has been helpful. He isn't the only famous person to live with depression. Perhaps seeing these depression pictures of famous people will help you find solidarity not just with them but with yourself, too.
You'll find a wide range of people here, people who are on TV, the stage, the playing field, or behind the typewriter. They seem happy, vibrant, active—not living with the symptoms of depression in the least. That's the thing about depression: what we see on the outside isn't always what's happening on the inside. Another thing about depression is that it tends to come and go in episodes. Even long, dark, bouts of depression turn (with hard work and perseverance) into lighter, brighter moods; these can sometimes turn again into tough times. Whether famous or not, people with major depression are living proof that life can be lived well despite times of deep despair and struggle. Depression pictures of famous people tell the tale.
Pictures of Famous People with Depression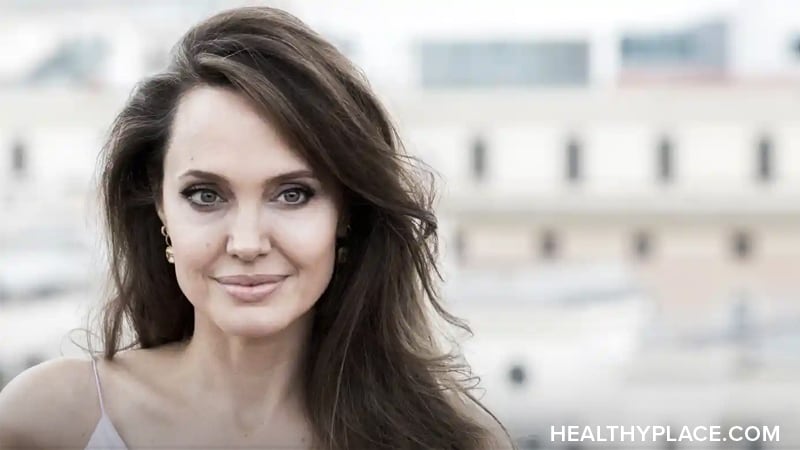 Angelina Jolie-Pitt
As a deeply depressed teenager, Angelina Jolie hired a hitman to kill her. Thankfully, it didn't happen, and she is here to live a rich and full life as a mother, actress/director/writer, and Goodwill Ambassador of the United Nations.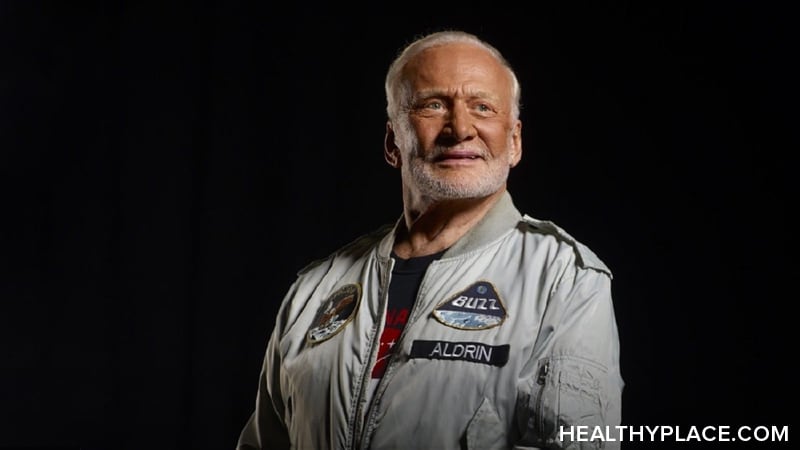 Buzz Aldrin
In walking on the moon and being even higher than on top of the world, Buzz Aldrin experienced the depths of despair. His mother and grandfather having died by suicide, Aldrin faced his own mental illness and eventually chaired the National Mental Health Association.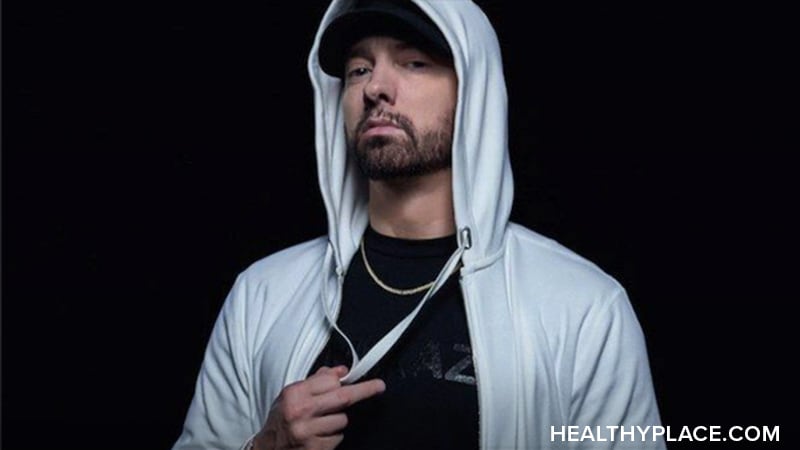 Eminem
A life peppered with hardship, suffering, and loss contributed to Eminem's depression. The successful and talented rapper-songwriter went through a time so forlorn that getting out of bed and even having the energy and drive to work made it impossible to create and perform. Through perseverance and a passion for his music, Eminem has returned to the scene despite periods of both recovery and relapse (he even has albums entitled "Recovery" and "Relapse).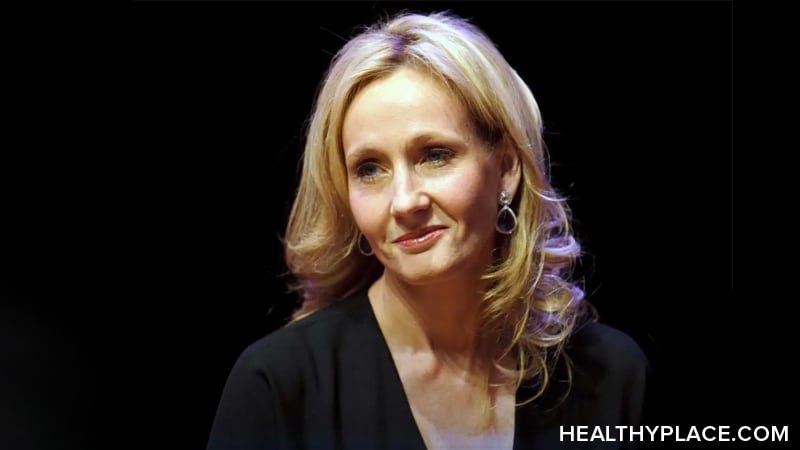 J.K. Rowling
Even the creator of Harry Potter isn't magically immune from depression. Deeply depressed in her early adult years, she became suicidal. After an initial attempt to receive help from a doctor was dismissed, her regular doctor reached out to her and helped her connect with a therapist for cognitive behavioral therapy. She overcame depression and rebuilt her life.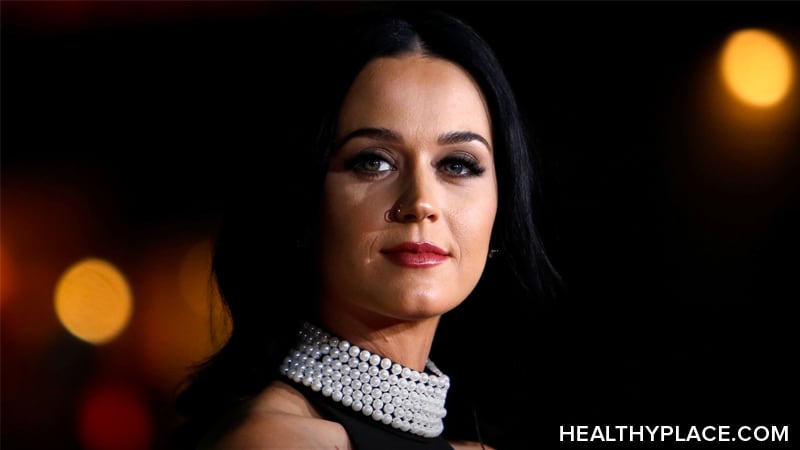 Katie Perry
This singer has experienced bouts of depression in her life, and in 2017 and 2018 lived her darkest time yet. With the unwavering support of her ex-fiancé, Orlando Bloom, she has climbed out again and wants people to speak freely about our governing organ, the brain. She also hopes that others see that depression can't stop anyone from dreaming big and achieving their goals.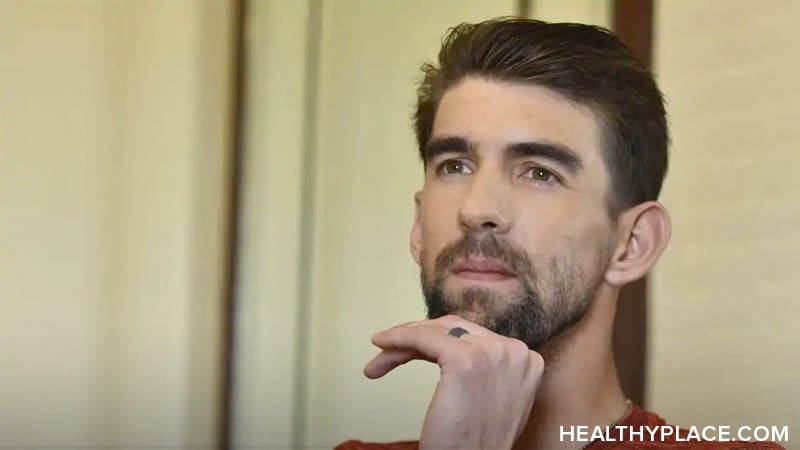 Michael Phelps
This highly successful competitive (including Olympic) swimmer spent a long time plagued by depression and the stress to succeed. Substance use to self-medicate didn't help, and he finally became ready to seek professional treatment. It helped, and Phelps is mentally healthy and active in his life. He even started The Michel Phelps foundation and works with the Boys and Girls Club of America to help people with stress management and mental health. As he told CNN in 2018, "I am extremely thankful I did not take my life."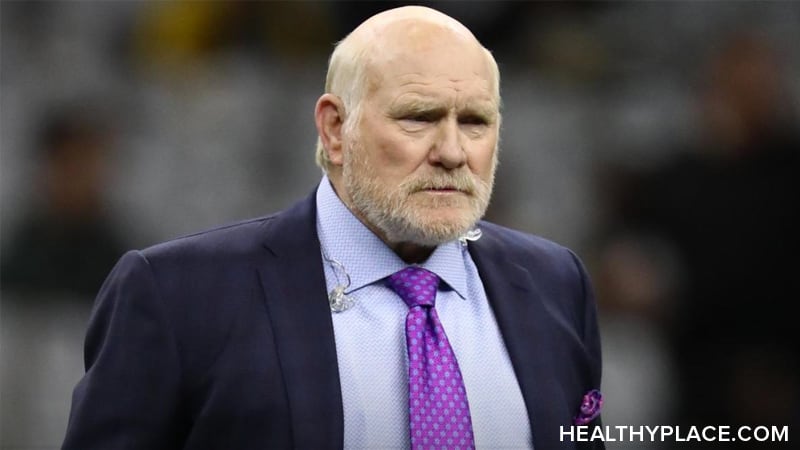 Terry Bradshaw
Now comfortable with himself, former NFL quarterback and current commentator, writer, musician and actor, speaks about his depression as just another trait. Content that he is taking psychiatric medication and positively dealing with depression, he hopes others, especially men afraid of the consequences of admitting depression, will be able to follow suit.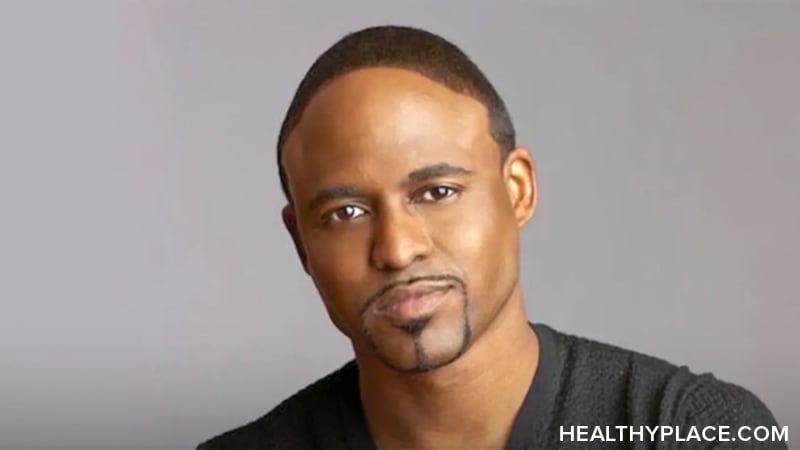 Wayne Brady
Not even comedians are exempt from depression. Wayne Brady is great at making others laugh as well as outstanding in his roles as actor and game show host, but he hasn't always felt like laughing and embracing his life. Suffering depression for years and experiencing the end of his marriage largely due to depression, he hit his lowest point on his 42nd birthday. The day was dark while also offering a glimpse of the light that he would bring back. It was then that he decided that he needed to take action to recover from the illness and thrive again.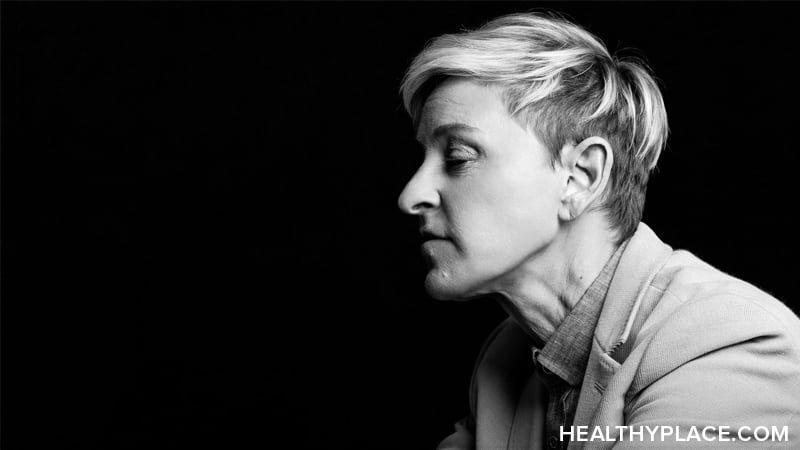 Ellen DeGeneres
The star of a sit-com in the 90s (Ellen), this comedian and host of her own television talk show sank into a deep depression after revealing in 1997 that she is gay and being bullied, shamed, and ostracized for it. This harsh, negative response to who she is as a person nearly ended her career and destroyed her, but Ellen fought her way out of depression and back into Hollywood.
APA Reference
Peterson, T. (2021, December 30). Depression Pictures of Famous People, HealthyPlace. Retrieved on 2023, December 8 from https://www.healthyplace.com/depression/depression-information/depression-pictures-of-famous-people
Last Updated: January 9, 2022