Zulresso (brexanolone): First Drug for Postpartum Depression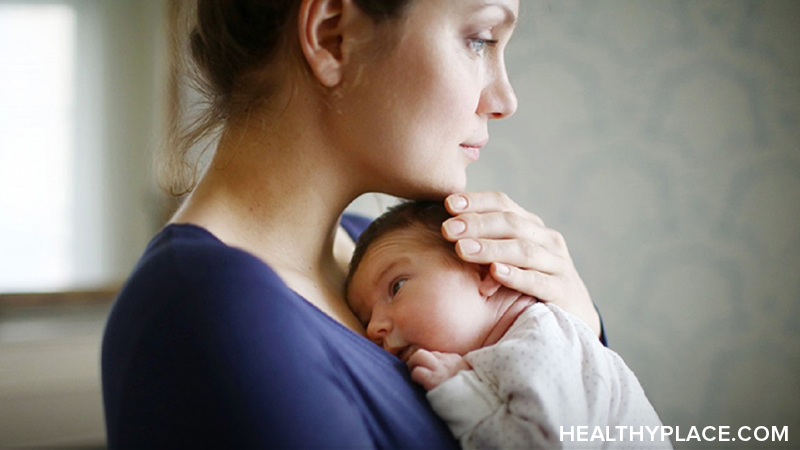 Zulresso (brexanolone) is a drug specifically for postpartum depression (PPD). It holds the promise of an effective treatment for the mood disorder that plagues one in seven, or nearly 15 percent of, new moms. This new postpartum depression treatment, which is not without issues, has long been needed. FDA approval came on March 19, 2019.
The Significance of Zulresso for Postpartum Depression
Why is Zulresso (brexanolone) needed? Postpartum depression involves feelings of intense sadness, emptiness, and hopelessness. New mothers frequently feel overwhelmed, but in PPD, the experiencing can be paralyzing. This mood disorder disrupts basic functions like eating, sleeping, making decisions, connecting with others, and having an interest in anything—including the newborn baby.
At its most severe, PPD can be life-threatening. The new mother with severe postpartum depression sometimes has thoughts of harming herself, her infant, or her other children. Even if it doesn't escalate to this point, this form of depression is harmful in another way. It disrupts the bond that forms between mother and baby, which can have long-term effects on the child's development.
Up until now, doctors treated patients with postpartum depression using mostly SSRI antidepressants like Prozac. It can take 6-8 weeks before a patient feels significant relief and that's if the person responds to the antidepressant.  Zulresso differs from other antidepressants. The active ingredient is brexanolone, which is a synthetic version of a substance made by the body. Called allopregnanolone, the body makes it from its own hormone progesterone.
Before we explore Zulresso in more detail, here are a few caveats to this promising drug:
The FDA approved it but gave it a Risk Evaluation and Mitigation Strategy (REMS) status, so its current availability is only through a restricted distribution program.
It can only be administered at certified health care facilities.
Patients receiving the drug must be monitored at all times.
The only women who have received this treatment are those who participated in clinical trials.
That said, brexanolone has positive effects that make it desirable for new mothers with serious PPD.
Effects of Zulresso (brexanolone)
For mothers with postpartum depression symptoms, brexanolone helps a woman heal from negative thoughts and emotions that dominate her world after giving birth:
Frequent crying
Irritability, impatience, anger
Feeling numb and disconnected from the baby
Excessive worry about harming the infant
Thoughts of self-harm
Feelings of worthlessness, guilt
Postpartum depression can be hurtful to the new mother, her baby, and her other family members. Zulresso helps:
Mothers and babies bond, which helps babies thrive as they develop and grow
Mothers care for their newborn
Babies experience fewer sleeping and eating problems
In clinical trials, Zulresso's positive effects worked quickly, as soon as 48 hours after treatment began. Further, after the 60-hour treatment ended, the effects lasted about a month.
Side-Effects of Zulresso (brexanolone)
Thus far, Zulresso has demonstrated positive effects that increase the mental health and wellbeing of both mother and newborn. However, no medication is without negative side-effects, including brexanolone.
Mild side-effects include sleepiness, flushing, and dry mouth.
Serious side-effects are
Sudden loss of consciousness while it's being administered
Excessive sedation
This drug carries a boxed warning because of potentially fatal side-effects:
Worsening of PPD symptoms
Increased suicidal thoughts or actions
Thoughts of harming the baby
If such side-effects occur, doctors should immediately discontinue treatment with brexanolone.
How Zulresso is Administered
Like the medication itself, administration of Zulresso is unique. Because of side-effects and risks, constant monitoring during treatment is required. This PPD medication comes in liquid form only, and it's administered through an IV in what's called a brexanolone infusion. Accordingly, it can be administered only in a hospital or other certified health care facility.
The dose is administered over the course of 60 hours—two-and-a-half days. The mother receiving this treatment can see and hold her baby and have the rest of her family visit; however, visits must be supervised. During the clinical trials, women were not allowed to breastfeed as little is known about the effects on nursing infants (see Postpartum Depression and Breastfeeding: Effects, Safe Treatments).
Perhaps the biggest drawback to brexanolone is the price tag. The cost of one dose is $34,000, which is not yet covered by insurance. On top of this cost, there are the added costs of the hospital stay, drug administration, and the required supervision.
In the clinical trials, the positive effects of a dose of Zulresso lasted about a month. It's uncertain whether this single dose is enough improvement to last beyond that because participants were involved for only one month.
Some have wondered if the benefits of the postpartum antidepressant can be extended by combining brexanolone with other antidepressants. However, doing so isn't advised and won't be allowed. This drug can interact with other medications, including antidepressants, and produce dangerous side-effects.
While Zulresso does have drawbacks, in clinical trials it benefited mothers with postpartum depression. Women with moderate or severe PPD fared best, as did women with chronic depression. This medication created specifically for PPD seems to work better than the traditional antidepressants, such as SSRIs and SNRIs, that have been used until now.
You may be interested in: Are There Natural Treatments for Postpartum Depression?
APA Reference
Peterson, T. (2022, January 3). Zulresso (brexanolone): First Drug for Postpartum Depression, HealthyPlace. Retrieved on 2023, December 8 from https://www.healthyplace.com/depression/postpartum-depression/zulresso-brexanolone-first-drug-for-postpartum-depression
Last Updated: January 9, 2022